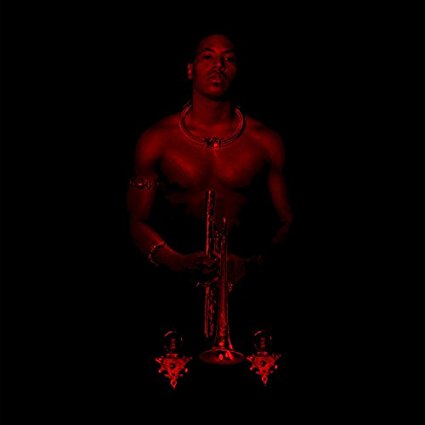 Christian Scott
Rebel Ruler
Ropeadope / Stretch Music
I've been fascinated by the music of New Orleans for ages. It's been a little frustrating when people think they have the sound pegged. It's Dixieland Jazz, it's funky R&B, it's Zydeco, it's Cajun fiddle tunes, it's brass bands… it's all of that and more. Christian Scott comes from this tradition. His uncle, Donald Harrison is a respected jazz saxophonist and Big Chief of one of the cities Indian tribes. Christian grew up in the musical tradition of his hometown. It informs everything he does, but he has set his sights of pushing the boundaries of jazz. He calls the music he makes. "Stretch music" because it seeks to embrace a world of rhythmic, melodic and harmonic possibilities.
Christian Scott is a true sound explorer. The first thing you'll notice about his playing is a debt to Miles Davis classic, cool muted trumpet tones. You'll also feel his connection to electronic music pioneer, Jon Hassell and to Mathew Shipp's work that brought hip hop rhythms and textures to jazz. Scott makes extensive use of beats and rhythms associated with trap music. The overall effect is like being in the coolest underground nightclub in some Neil Gaiman alternate reality.
Ruler Rebel is the second of a trilogy of recordings celebrating the centennial of the first recorded jazz record. It sounds nothing like the jazz that was recorded 100 years ago. Phases sounds to me like Radiohead jamming with Pink Floyd on the Solaris space station. Sarah Elizabeth Charles brings her ethereal voice to the song with words that evoke feelings without telling a story. "Encryption" and "The Coronation of X aTunde Adjuah" showcase the work of Scott's frequent collaborator Elena Pinderhughes (another young talent to watch).
Christina Scott aTunde Adjuah (to use his full name) is one of a considerable number of young players who give me confidence that jazz is going to be all right. When elder statesmen say that jazz really ended somewhere around 1967 and we should just conserve the received wisdom of the ancients, I just shrug and think, do what you want. Folks like Scott, Ken Vandermark, Tomika Reid, and many more are stretching the music to new horizons, which is a very good thing.
---