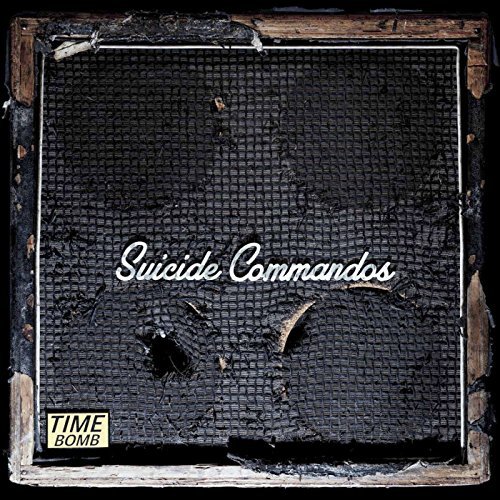 The Suicide Commandos
Time Bomb
Twin/Tone
The Suicide Commandos first album, Make a Record is an underrated pop-punk gem, one which inspired fellow Minneapolis bands like Husker Du and the Replacements and showed that the punk rock produced in the flyover states could be every bit as good as the stuff coming out from the coasts.
Almost 40 years later, the Suicide Commandos release Time Bomb, a collection of rock and roll inspired pop punk that should please old fans and newcomers alike.
While not the pop-punk masterpiece of Make a Record, Time Bomb shows a wide range of influences, from early rock and roll to Ramones-esque punk. Yearning pop nuggets like "For Such a Mean Time" recall the vocal harmonies on "Hallelujah Boys" and "Frogtown," and the raging pop-punk of "When I Do It, It's OK" echo the faster tracks on Make a Record. You might have to get past some dad jokes throughout, but that's a small price to pay for a worthy follow up.
---