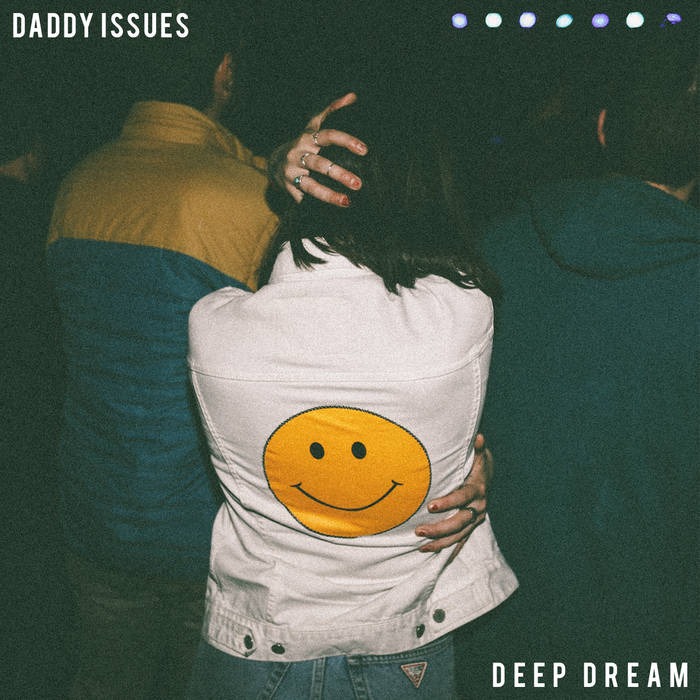 Daddy Issues
Deep Dream
Infinity Cat
I have piles and piles of journals and diaries dating all the way back to my teeny-bopping pre-teen years. Puffy diaries with cartoon skectches on the cover and a busted lock that may or may not have kept my Mom from snooping (I'm guessing it did not). Spiral bound notebooks with grafitti covers and cut & paste magazine clippings. All of 'em filled up with heart spillings, deep daydreams, painful admissions, and oh so much yearning and angst. I imagine most girls have such stockpiles of their past, and they all most certainly have some secrets i them that they'd rather keep hidden away.
Daddy Issues' Deep Dream taps the sweet secret nectar of such childhood memories, jackets them in grunged out guitar fuzz and makes sweet music out of all that good, bad, and ugly. There's a lot of insecurity in the lyrics of frontwoman Jenna Moynihan, but it feels cathartic in its delivery. Feel it, write it, sing it, move on. As if every song is the burning of a page that flames bright and then turns to dust. She sings sweetly even when her words have bite:
Oh no, you scratched until I bled/ I hope you choke on your own spit in your own bed/ Cause I know/ I know how it ends / We're not gonna be friends/ In dog years you're dead – from "Dog Years"
The album bleeds and aches in a way that only a girl can understand, but never feels like the audio version of a chick flick. It's a grunge pop sunset, golden and gritty and produced by Jake Orral (of JEFF the Brotherhood) and put out by Infinity Cat Recordings, Daddy Issues debut full length takes the best of '90s Riot Grrl naked honesty and smashes it up with the sublime Colleen Green-like pop tenderness of modern indie pop.
Oh, and there's a wicked cool cover of Don Henley's "Boys of Summer" because, ya know, why not?
---