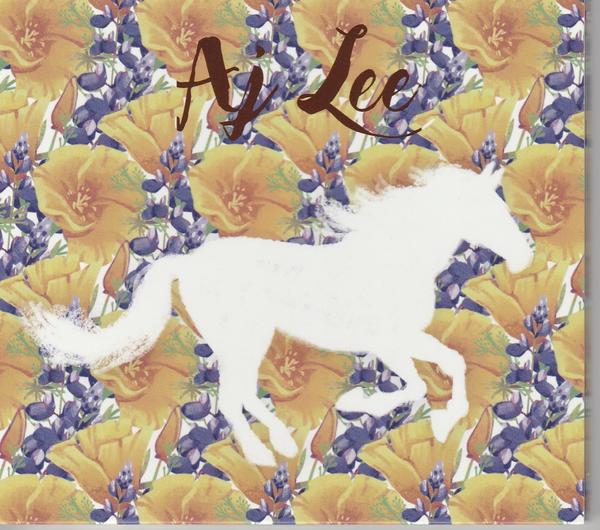 AJ Lee
AJ Lee
The AJ Lee we're talking about here is a 19-year-old Californian singer, not the former WWE diva. Not that AJ isn't a diva; she's just a different kind of diva. She comes out of the Golden State's bluegrass scene where she's owned the best vocalist category for years. That is quite an accomplishment for such a young talent.
Lee's self-titled release strips the sound of country music down to bare essentials, a clean, clear voice, just the right amount of instrumental compliment to sell the songs. It's not at all unusual for country singers to be interpreters rather than writers. Lee draws on some of the best writers for material here. The disc kicks off with a moving rendition of Gillian Welch's "Miss Ohio". Nice versions of Gram Parson's "Hickory Wind" and Merle Haggard's "California Cotton Fields" follow. For me, the stand out track is the reggae-country fusion version of "Just One Look". This tune has cross over potential written all over it.
The closing track, a rendition of Herb Pederson's "Wait a Minute", is the prettiest song on the disc. The harmony vocals of Angelica Grim Doerfel, Jesse Fichman, and Molly Tuttle send the tune into the stratosphere.
This self-titled disc is extremely nice. It showcases a developing talent and hints at what she may be capable of in the coming years. There is nothing wrong with being an interpreter of other people's songs, but I'd really like to hear AJ develop her own voice. Part of that is my own bias, but part of it is a real curiosity about just what Lee is capable of. Like the horse on the record cover, I'd like to see just what she's capable of if she's running full out with no restrictions. It could be glorious.
---