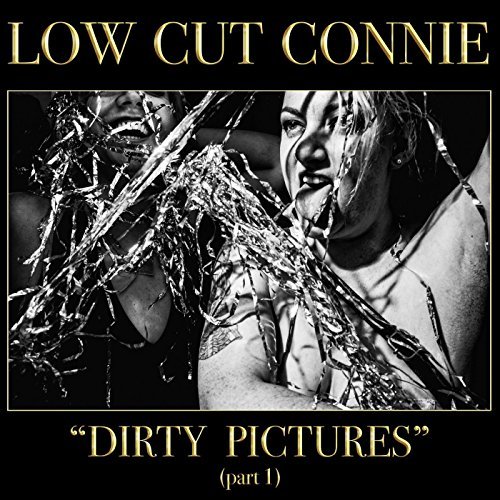 Low Cut Connie
Dirty Pictures Pt. 1
Contender Records
Have you seen Low Cut Connie? No, not the flirty waitress at Waffle House. They're a band out of Philly who play libidinal rock and roll born out of the diveiest bars on the lower east side and the greasiest garage in Mississippi. They're the unplanned offspring of Jerry Lee Lewis and Leopold von Sacher-Masoch. It's raw, honest, empathetic, loser rock of the finest kind.
The characters populating Dirty Pictures are kind of like the background characters in early Springsteen songs. The couple we meet on "Dirty Water", ("keep betting on red now, baby, til we run out of money. Keep telling that same dumb joke, til we both think it's funny" ) could have been partying on "Thunder Road", but they never got out of town. They're still there, skinny dipping in the by-pass canal.
Adam Weiner is the guy behind the microphone and kicking it on the piano. He took his crew to Ardent studios in Memphis to lay down these tracks. Weiner isn't your typical macho rocker. He's the beta male cursed with bad luck in life and love. His pal, Angela is girl who is "too hot to date me, I just don't want you to hate me." On "Love Life", he admits that as a lover, "I'm not the best you ever had" and it's "only fair I let you run around" but laments "did you have to spread the tale all over town?" When Weiner settles down to sing a ballad, it sounds like the best of Paul Westerberg's work with the Replacements. Of course, when Weiner is doing the tender balladeer thing, he's singing about herpes and conjunctivitis in Montreal. The Connies even do a crunchy cover of the Prince classic, "Controversy".
It's kind of surprising that a band who don't appear to aspire to higher than a Tenderloin honky tonk have ended up with friends in high places. Low Cut Connie have been praised by the New York Times, Rolling Stone and even got an invitation to the White House from President Obama. Now they can add INK 19 to the fan club. So now that I've been infected, I gotta find a way to see these guys live.
---