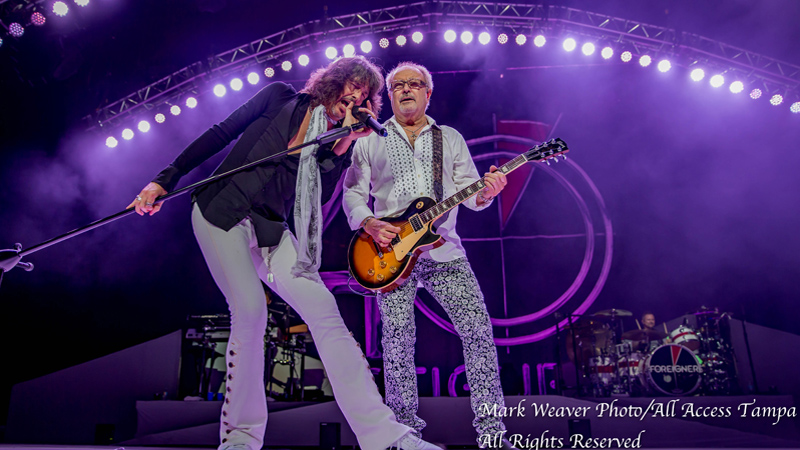 Foreigner and Cheap Trick
with Jason Bonham's Led Zeppelin Experience
Perfect Vodka Amphitheater / West Palm Beach, FL • (8.1.17)
by Christopher Long
"It's the best possible natural high – playing these songs for you," confessed drummer Jason Bonham to the legions of dedicated early birds. From behind his John Bonham trademark-style kit, the son of Led Zeppelin's late co-founding drummer proved a personable and sincere host – connecting with fans easily as he led his current project, Jason Bonham's Led Zeppelin Experience through an impressive 40-minute set.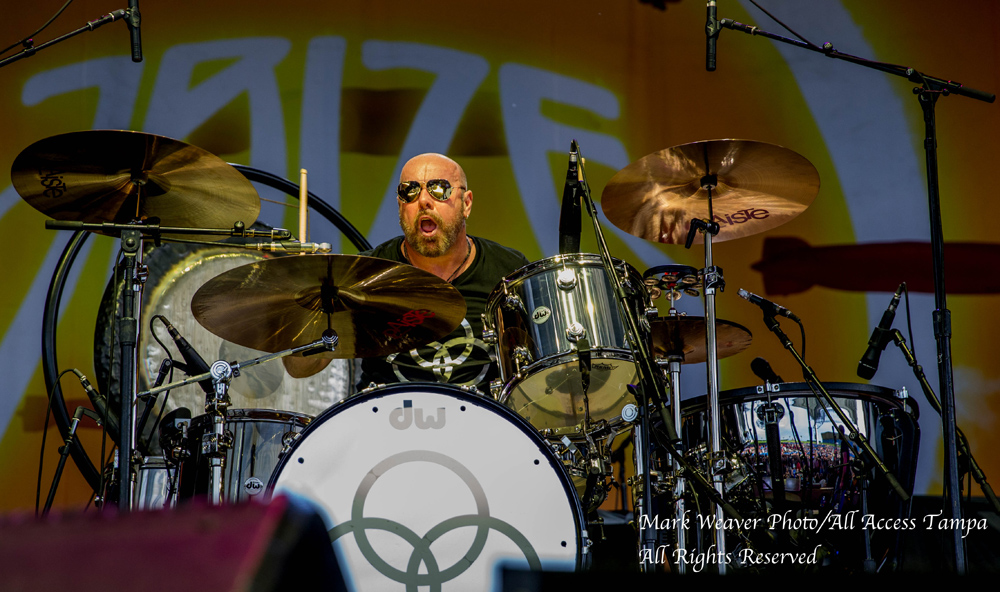 Opening the show promptly at 7pm, the four-piece troupe ignited the crowd posthaste with a rousing rendition of "Rock and Roll," an iconic track from the legendary Led Zeppelin IV album. A cool breeze blowing gently through the pavilion enhanced the outdoor summer concert experience – inspiring the menagerie of mature-aged girlies all dressed in seasonal attire to sway and dance trance-like, to the band's faithful recreations of such other Zep classics as "Black Dog," "Immigrant Song" and "Whole Lotta Love." And while Bonham, guitarist Tony Catania, and bassist Dorian Heartsong all delivered masterful performances, frontman James Dylan deserves an extra "gold star" for nailing Robert Plant's renowned vocal parts with amazing authenticity. BRAVO!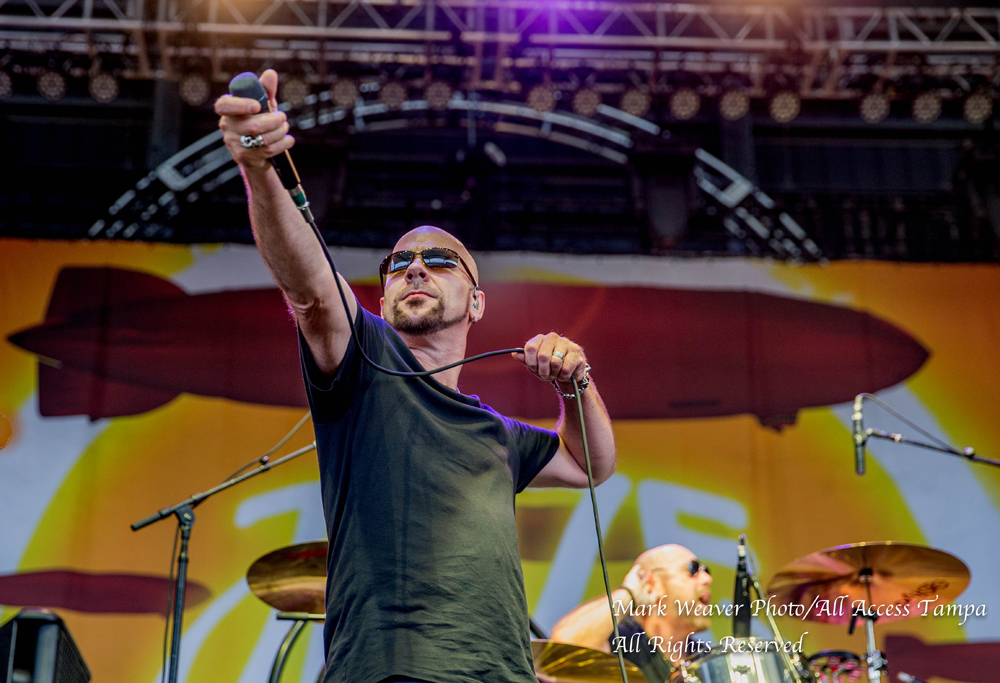 By 8:03, a rational question would have been – Who on earth gave the doobage to Cheap Trick? 'Cuz clearly, the band had (seemingly) been smoking (a lot of) dope prior to show time – there's just no other logical explanation for how such a world-class band could have delivered such an incredibly dreadful performance.
Kicking off with the tried and true, high-octane staple, "Hello There," the set plunged immediately into a tailspin as the Chicago-based combo slogged into a painfully low-energy version of the Beatles pop masterpiece, "Magical Mystery Tour." Yet, despite picking up the pace slightly with the go-to doozies, "Baby Loves to Rock" and "On Top of the World," the band never fully recovered.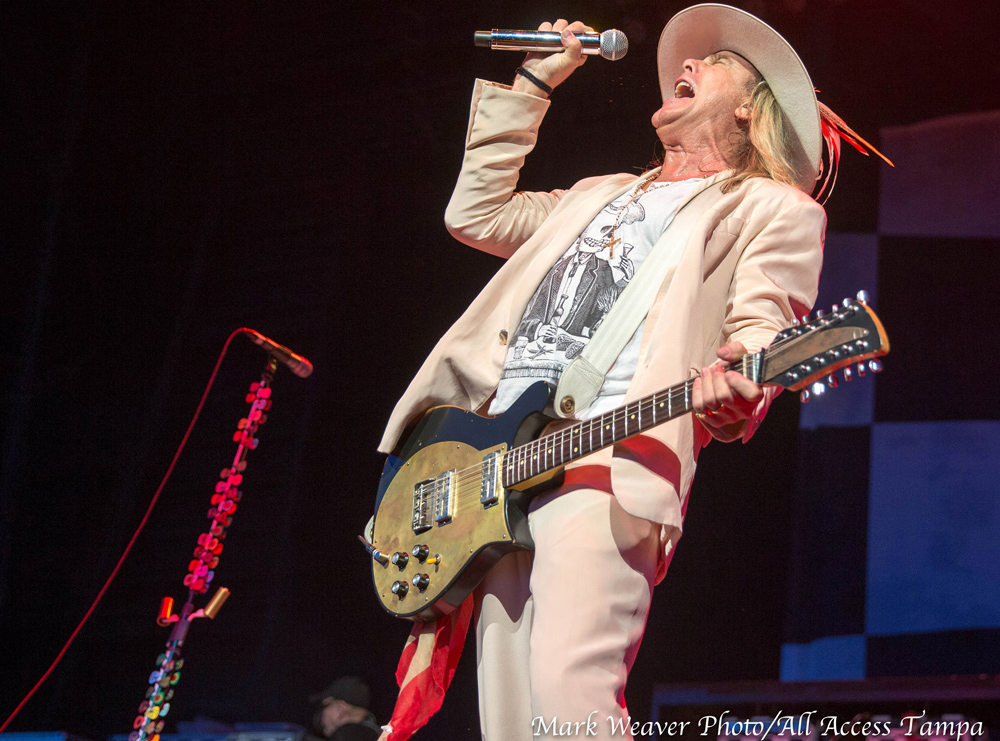 "Long Time Coming" and "You Got it Going On" – tracks from the just released We're All Alright! record were both well-received, however, the lackluster re-make of the Velvet Underground's "Waiting for the Man," sung by 12-string bass guru Tom Petersson, was gratuitous and fell several yards short of the end zone.
Assuming the role of a glam-type street person, the typically dashing frontman Robin Zander phoned in his parts – hiding from within a glittery hoodie for much of the set. For his part, guitarist Rick Nielsen's renowned onstage sloppiness was further off the charts than usual.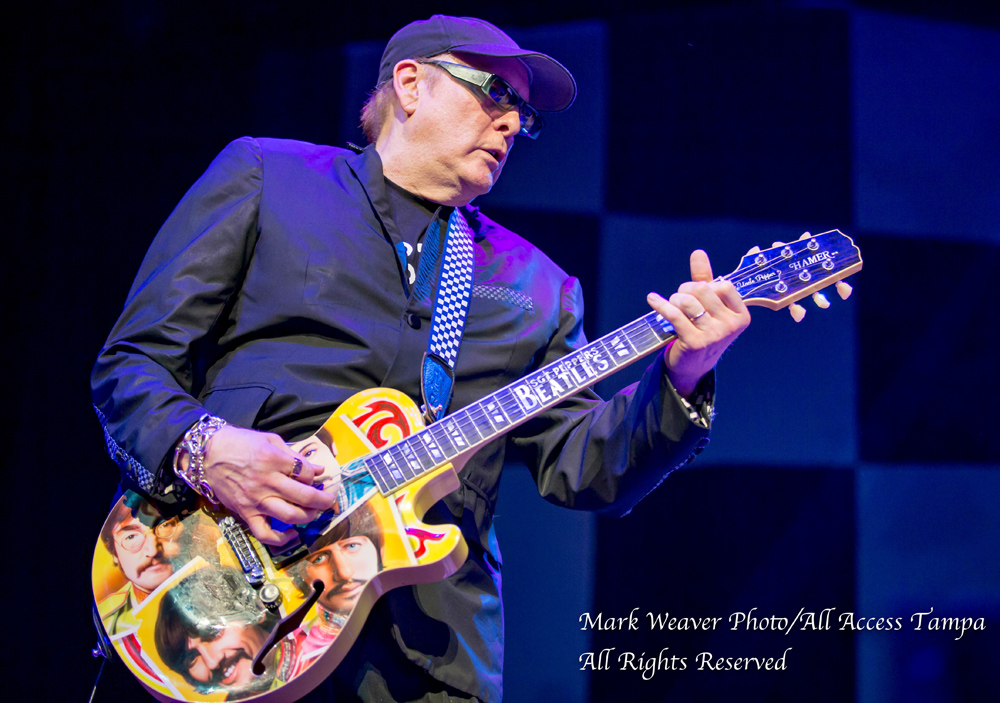 For nearly an hour, the band floundered – like four frumpy-looking fellas who just met down at the Labor Force office and took the temp gig playing Cheap Trick covers – but not particularly well. The 1988 power ballad "The Flame" was void of any fire, while the infectious, super-snappy signature earworms "I Want You to Want Me" and "Dream Police" merely chugged along – both barely doing 35 in a 70. By set's end, even some of the most dedicated die-hards had "surrendered."
"That's badass!" exclaimed the teenage boy seated next to me as the enormous black kabuki dropped, and Foreigner stormed the stage. Amid pillows of concert smoke and a sparkling kaleidoscope of pink, lavender and blinding white lighting affixed to floating chrome trusses, the chart-busting brigade exploded with "Double Vision."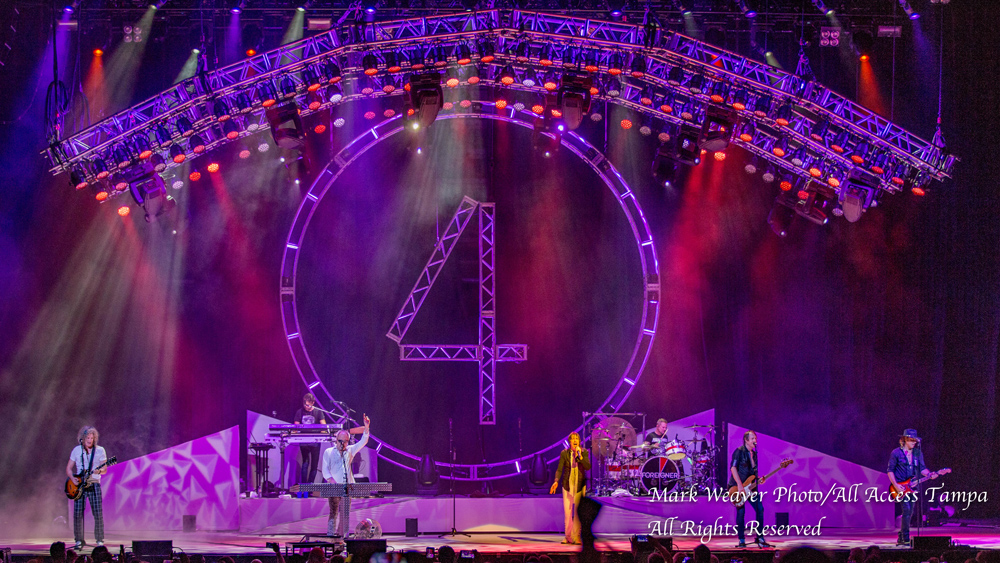 In celebration of the band's 40th anniversary, founding guitarist / songwriter, Mick Jones, has the latest incarnation of his platinum-selling powerhouse criss-crossing the country on a mammoth two-month summer tour. And before breaking a sweat, or even charging into the second song, "Head Games," the seven-man ensemble had proven why they were the night's main attraction.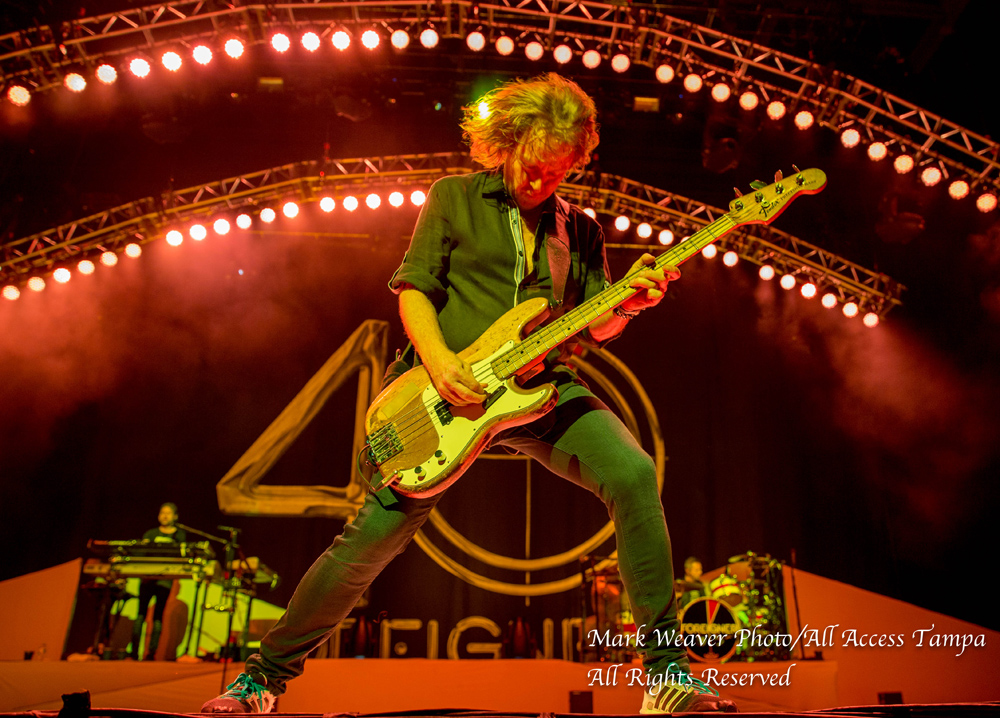 Slashing away at his vintage Les Paul, Jones appeared rock and roll chic, sporting tinted, black-rimmed fashion glasses and dressed in a flowing, white button-up shirt and painted-on trousers with comfy-looking high top sneakers. "Cold as Ice" brought the band's 72-year-old leader to the keyboards, while such beloved mainstays as "Blue Morning, Blue Day," "Dirty White Boy," "Feels Like the First Time," "Urgent" and "Jukebox Hero" found ever-engaging frontman, Kelly Hansen, slathering rock and roll clichés about partying and wild women – in between laps wading through the sea of fans – 19,000 strong.
After 40 years, presenting the original Foreigner line-up on tour would be sorta unrealistic and would likely compromise the brand's curb appeal. These days, for fans, particularly the throngs of newly-minted young fans, it's all about "bang for the buck" – delivering a state-of-the-art rock spectacle – one packed with hit after timeless hit and performed by svelte-looking rockers with real hair, scarves and skinny jeans. 40 years on, Foreigner still accomplishes all of the above, quite famously.
www.foreigneronline.com http://www.cheaptrick.com http://www.jasonbonham.net
---