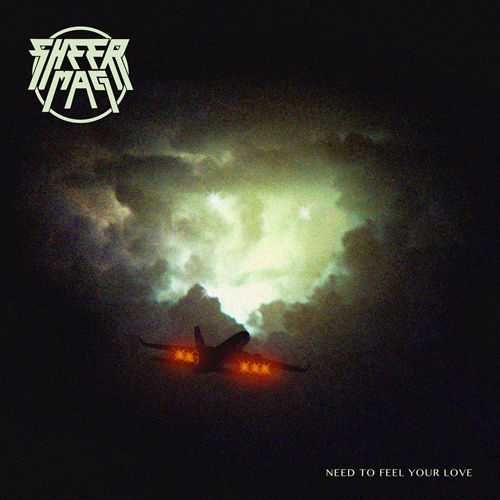 Sheer Mag
Need To Feel Your Love
Wilsuns RC
Sheer Mag's full length debut kicks off "Meet Me On The Street," a track that sounds like the bastard child of The Clash and Mötley Crüe and, aside from some unexpected detours into Jackon 5-ish disco colored R&B ("Need To Feel Your Love"), that pretty much sums up the feel of the whole wonderfully indulgent shebang.
Led by powerhouse vocalist Tina Halladay, the Philadelphia band sound as if the '90s and the aughts never happened. Imagine a group of kids got locked in a basement in 1985 with their older siblings record collections and weren't let out until today. This is the record those kids would make. It's sincere in its unapologetic love for the guitar stroking excess of glam rock – without irony, without sounding like an homage, or an imitation. Halladay holds back nothing as she belts out her vocals with piss and vinegar on songs like "Turn It Up" and "Just Can't Get Enough," taking a punk rock approach to straight up Rock that has more than a passing resemblance to The Runaways (with Halladay being the sole female in the bunch).
It's a party album for those who never grew out of the '80s, or for those who, regrettably, never got to live through the neon colored decade.
---