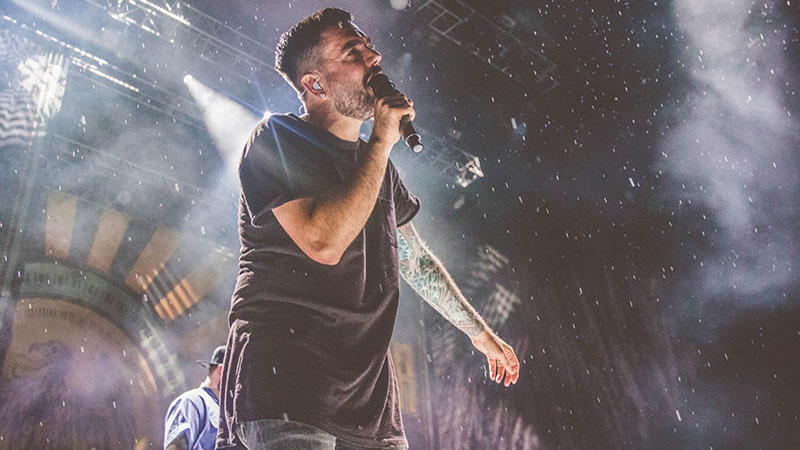 Self Help Festival
with A Day to Remember, Underoath, Less Than Jake, Dance Gavin Dance, State Champs and more
Central Florida Fairgrounds; Orlando, FL • September 30, 2017
by Vanna Porter
I've always wanted to attend A Day To Remember's Self Help festival, but, due to it being held in California, I had never gotten the chance. Until now. The day long festival, with it's 2 stages and Warped Tour-like lineup, finally came to me – setting up camp at Orlando's Central Florida Fairgrounds.
[[sc_selfhelp]] [[sm_selfhelp_1]]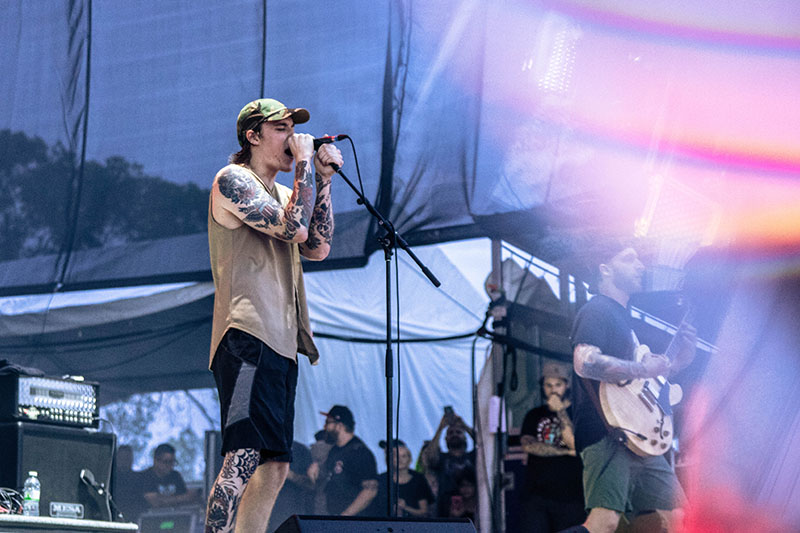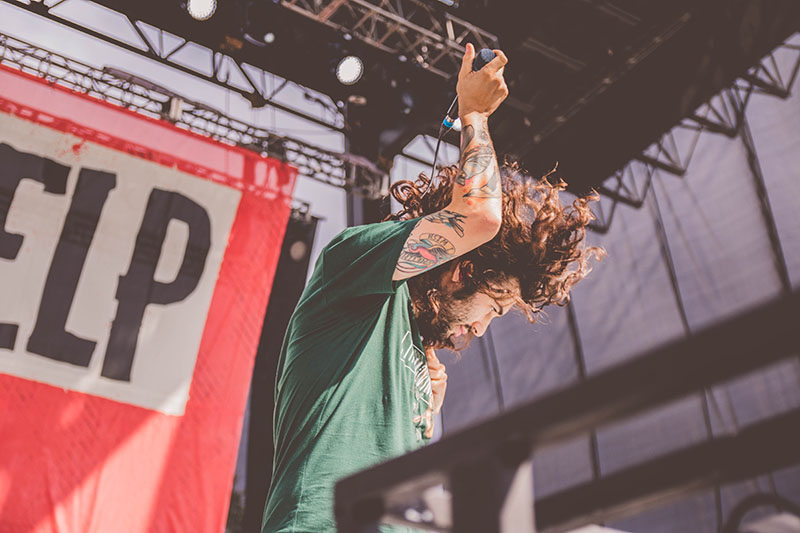 One of my favorite sets of the day was Wage War. Their crowd was one of the rowdiest ones I had seen. Opening with "Stitch" off their latest release Deadweight, crowd surfers were instantly popping up left and right, fans were yelling every lyric. And for having the smaller stage, they drew in a fairly large crowd.
[[ww_selfhelp_1]] [[ww_selfhelp_2]]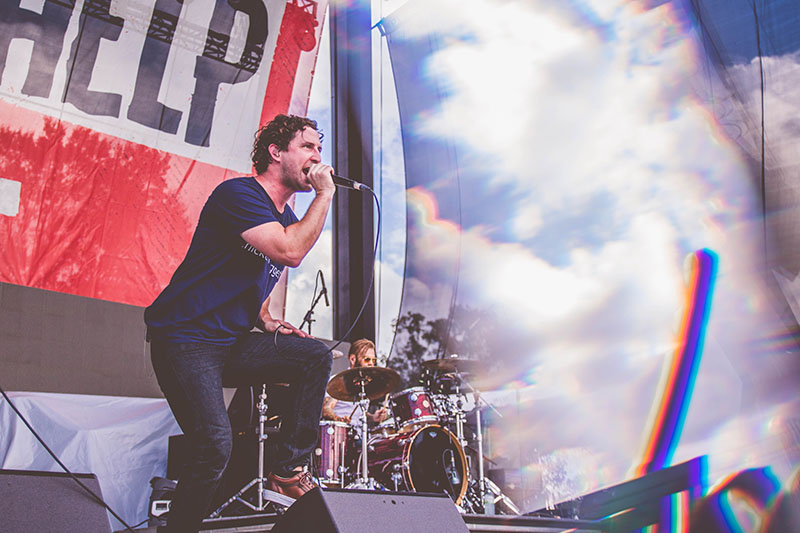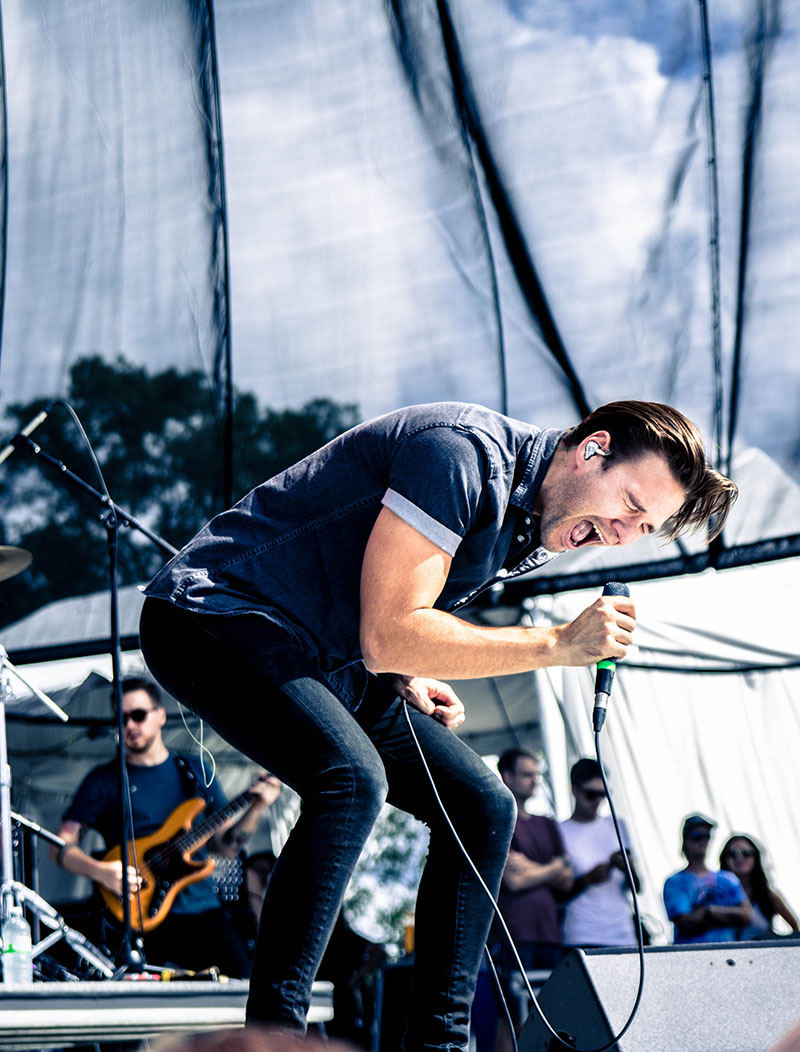 Another favorite of mine was Dance Gavin Dance. They're the grooviest band on this whole bill. Their clean vocalist Tilian Pearson has some of the best dance moves I've ever seen, especially for a melodic post-hardcore band. They opened with "We Own the Night", a favorite off their 2015 release Instant Gratification.
[[ltj_selfhelp_2]] [[ltj_selfhelp_1]]
Less Than Jake had one of the most entertaining sets. They're very interactive with their audience. With shooting out t-shirts with a launcher, to TPing the whole crowd. Everyone I saw in their crowd had a smile on their face. At one point they brought a fan onstage, his name also happened to be Jake. They made him do jumping jacks and after he got off he was so ecstatic.
[[u_selfhelp_1]] [[u_selfhelp_2]]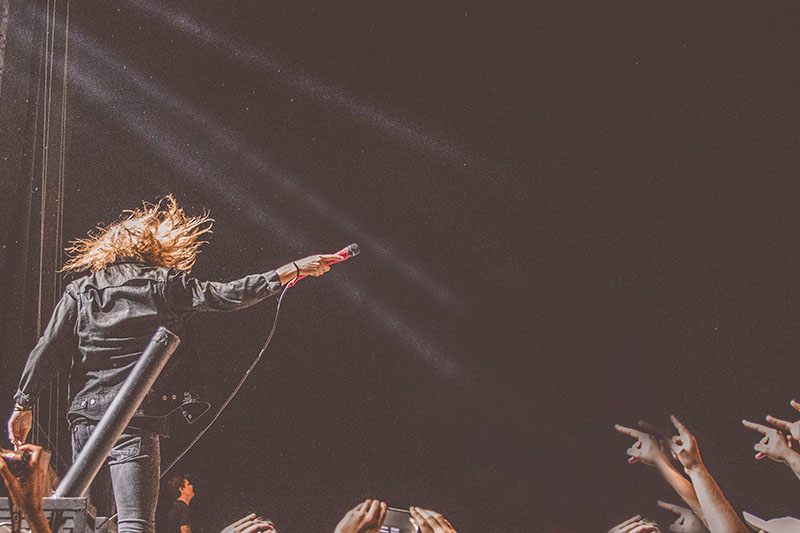 As Underoath set up their equipment, it started to sprinkle. As a last minute effort, I ran to my bag to create a makeshift cover to save my camera from the water. This somehow worked and by the time I had finished, Underoath was out and shaking the whole amphitheater with their roaring bass drops. I hadn't ever seen Underoath before, but their energy left me astonished.
[[adtr_selfhelp_1]] [[adtr_selfhelp_2]]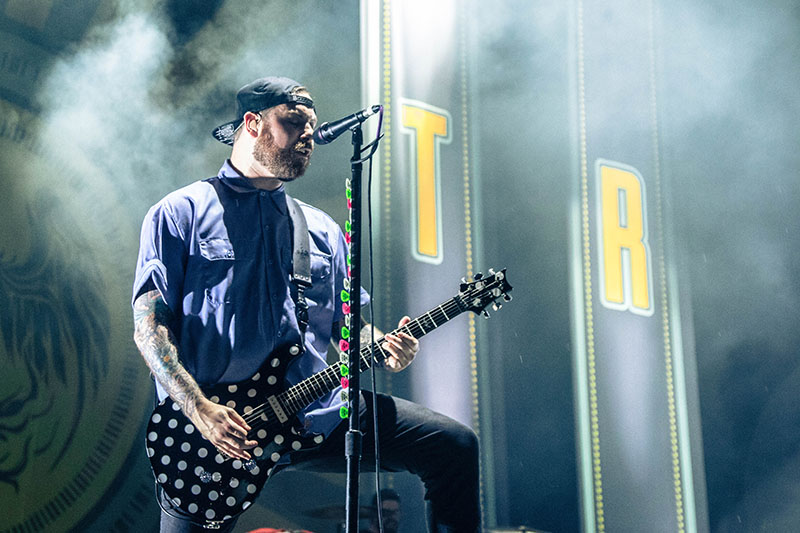 Finally, the band hundreds of people were waiting for came on. A Day to Remember opened with "All I Want" with a burst of confetti and smoke. The crowd was so humongous, it was a literal ocean of people. Once they started playing "2nd Sucks" it felt like all hell broke loose. Everyone in the crowd was either yelling the lyrics, moshing, or jumping. I was partially surprised that ADTR still sounded amazing live after being together and touring for 15 years. Their set was jam packed with oldies and new songs.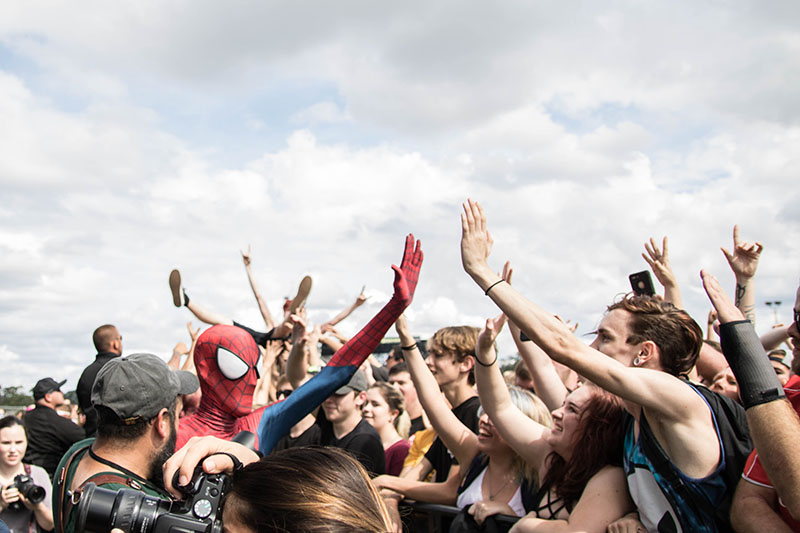 Overall, the festival was filled with sweat, rainy Florida weather, and a bunch of happiness. It was literally a day to remember. ◼
---