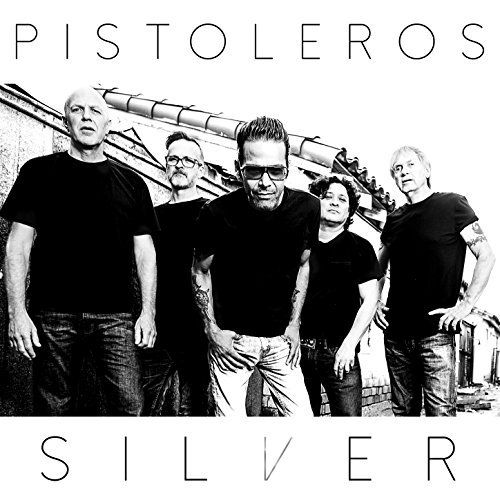 Pistoleros
Silver
Fervor Records
Pistoleros were one of the bands that emerged out of the burgeoning Tempe, Arizona scene back in the early 1990s. Contemporaries Gin Blossoms were probably the most high profile Tempe alumni, and the connection with the Pistoleros was evident on "My Guardian Angel" from their debut album Hang Onto Nothing, penned by the late Blossoms songwriter and guitarist, Doug Hopkins.
Since that high point, the band declined in popularity despite a decent self-titled follow-up record, with brothers Mark and Lawrence Zubia recording various side projects since then and reuniting for 2015's Shine.
On the band's 25th anniversary, Silver sees Pistoleros mainly sticking to the kind of southern-flavoured mid-tempo rock that made their name, as shown on the stirring opening duo of "You Are Not Alone" and the excellent "Lost and Gone".
"Always You and Me" slows down the tempo a little, and "Gimme Gimme" has a '70s glam rock feel. And while "Summertime" has surfaced before on the Zubia Brothers' side project, it's a perfect example of the band's trademark sound: strong melody and jangly guitars. Along with "Part of Yesterday", it's the highlight of the album.
Overall Shine is a decent record that tries its best to emulate the heights of the band's debut effort and shows there's a band with plenty left to offer 25 years after their heyday.
---