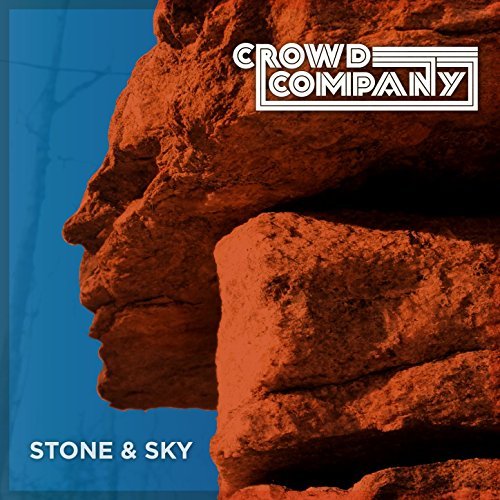 Crowd Company
Stone and Sky
Vintage League Music
Listening to Crowd Company's new album, I keep thinking of 1991 movie, The Commitments. That movie was about a bunch of kids in Dublin who put together a soul band with a veteran trumpet player to grind it out in Irish clubs. The movie was fun. It also points to the deep love of soul music that has been part of the UK's musical underground for decades. I can picture the eight members of Crowd Company coming together because they feel they have to live this music.
The key to Crowd Company's sound are three excellent singers, Rob Fleming, Esther Dee and Jo Marshall along with the amazing keyboard work of Claudio Corona and a killer horn section. The vocalists take turns on lead, so each song has a different character. When not singing lead, they provide stirring support vocals. I wish I knew who sang lead on each song. "Let Me Be" is fueled by a sensual croon that reminds me a little of Minnie Ripperton. Ah well, they all do a great job.
The strengths of the band are showcased on "Soar", a soul jam that allows the players to really stretch out. Corona's organ work is great, but when he's playing the clavinet, it strikes a Stevie Wonder/Bernie Worrell vibes that you just don't hear these days. As the song moves deeper into the jam, the horn players get to show off their electric Miles Davis chops. I can imagine this song bringing down the house in concert.
The other thing that comes to mind when I play Stone and Sky is; I bet this band burns it up on stage. Now I've got to scan the festival schedules to see when Crowd Company are going to bring the noise to US stages.
---