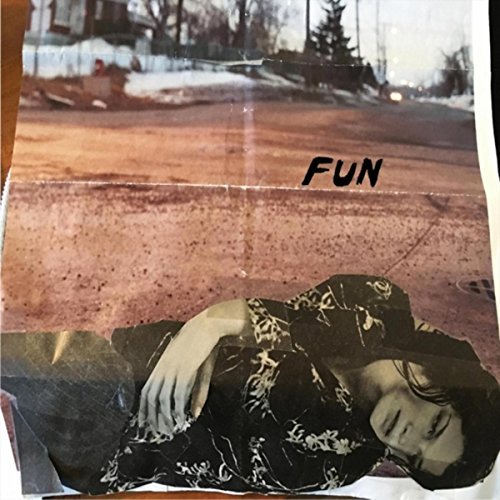 Deathlist
Fun
XRay Records
Fun is the second full-length digital release by Portland's Deathlist and there are three take-aways from this soulful, sulky and smoothly entertaining album:
Deathlist list is Jenny Logan, a one-person talent machine who played almost all the instruments and sang every note on the sophomore album.
Deathlist's Jenny Logan is a powerful lyricist who uses an economy of words that go straight from a gigantic brain to a weeping heart.
Jenny Logan can sing – beautifully sing in a way that makes you want to loop Deathlist's Fun over and over and over. This woman has a voice that reminds you of an octave lower Aimee Mann (circa Til Tuesday). It's a blend of femme power, bliss, amazing voice control and quiet confidence.
The 10 songs and just under 33 minutes of Fun is really anything, but. It is a moody brooder that at times wallows in despair and wanders through a forest of loneliness. But, it's good – the kind of good that makes you think, relax and know you are listening to a voice that must to be heard.
At times, Fun focuses on death in an equally unsettling and beautiful way. A lot of songs reference death and the album was written and recorded following Logan's best friend's death, Joe, who is acknowledged in the liner notes. RIP, Joe.
That end-of-life experience fuels Fun in a personal, honest and elegantly gorgeous way. Although there is nothing fun about death, it sometimes leads to art being carved from a bleeding heart in a way that speaks directly to a listener, reader or viewer. Jenny Logan does that on Fun. She's harnessed her pain in a way that makes us feel it and has transferred it in a way that is honest.
Lyrically, Deathlist's Fun is a like a rocky garden. There aren't that many words, but what's there is meaningful and lush. Given its post-mortal lyrics and presumably satirical title, Fun, you're going to hear an eerie taunt on "Want It" when Logan sings "You can kill yourself/But you're not strong." Citing influences from Sisters of Mercy and other alt-gothers, you know where Logan sinks her musical roots.
Let's take a closer look at Fun and talk about the music of Jenny Logan's Deathlist.
The most memorable track here is "Machine Bright" – a gorgeously arranged slow grinder that puts Logan's beautiful vocals front, certain and center. "Machine Bright" is worth the inexpensive asking price for it lushness and spot on blended vocals. It's the track that begs to be listened more than five or ten times.
The fourth track is the single, "Charm School" that is short in stature (clocking in at 2:14) featuring a lazy (in the best possible way) voice that is both haunting and distant at times. The hook for this song is a sharp, rising guitar screech at 1:35 that snaps you out of the melancholy and forces you back in the wallow.
"Air" is the first track and a thumping bass thudder also featuring a lonely guitar. It is light on lyrics but heavy on soul and that incredible voice. Logan's lyrics hit full stride with the line "You were not dead, when they rushed you there/I held my breath like you were my air."
Another haunter, "Twin" is 3:49 of pure heart break. At one point Logan asks "Tell me how you approached her, I want to know what you are/ Tell me what makes your heart break when you find what you are looking for. It's a terrific song with a meandering ending that just seems a perfect fit.
Other tracks included "Until You're Mine," "Hold it Wrong," "Thaw," "Live For You" and "Window."
Fun was recorded and mixed by Victor Nash at Destination: Universe with help from Hutch Harris.
---