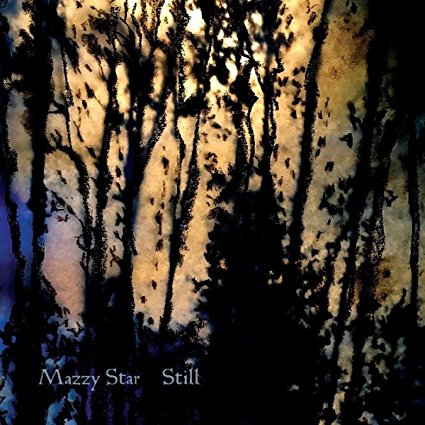 Mazzy Star
Still
Rhymes Of An Hour Records
Hope Sandoval and David Roback, the dynamic duo that comprise the core of '90s dream-pop band, Mazzy Star, are back with a four-song EP entitled Still, released on their own label. Sandoval's rich, ethereal vocals, the same ones that endeared this band to legions of fans with 1993's hit, "Fade Into You" off So Tonight That I Might See, are as heady as ever. It is their first release since the 2014 Record Store Day offering, "I'm Less Here." While the EP is being promoted as three new songs and one reinvented track, it is more accurate to say that two of the three newly released cuts were performed live over the years but never recorded. Complex in their sheer simplicity yet steeped in gut-wrenching melancholy, Mazzy Star's beautifully haunting compositions still have what it takes to reach the depth of one's soul.
With the alluring opener, "Quiet, The Winter Harbour" we are reminded yet again why we love Mazzy Star. The track has been in their live performance repertoire a few times but was never recorded for studio release. The hypnotic cadence of Sandoval's phrasings are paired with delicate piano notes complemented by subtle slide and pedal steel guitar. The entrancing ballad is a bonafide winner.
Also never quite finding its way to a record but part of the live set list in the past is "That Way Again," with some guitar riffs reminiscent of The Sundays' cover of "Wild Horses" from The Rolling Stones (Jagger/Richards). Echoes of Harriet Wheeler's similar vocal stylings easily could be heard here.
The guitar-driven, strings-infused title cut, "Still," is an honest, soul-baring confession: "I thought of you all of the time now/And I knew that you were mine…/I just wanted to know your name/It was a vacuum faded smile/Your eyes are warm still inside you've just escaped so let me turn around to you…Smile/I thought of you one wakening."
Finishing off with a reinvented version of the trippy title track from 1993's So Tonight That I Might See, Sandoval's spoken word, stream-of-consciousness oration takes a back seat to the prog-infused instrumentation that hearkens back to the late '60s/early '70s drug-induced psychedelia of the era.
Dangling this short but savory nugget for fans may be just a tease from Mazzy Star, or it just could be the precursor to a full-on album in the not-too-distant future. Only time will tell. But in the meantime, this is a must-have for any fan. Mazzy Star heads Down Under and hits the Australian stage for their inaugural performances at the Sydney Opera House, June 11 to June 13.
Still is available on 12-inch vinyl and DSP including iTunes and Spotify.
---