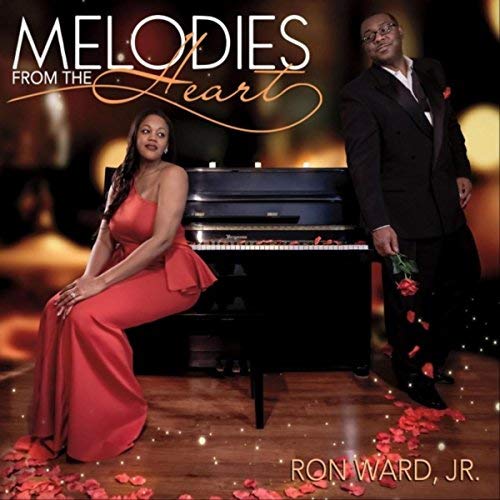 Ron Ward Jr.
Melodies from the Heart
Ron Ward Jr. is a contemporary soul with an old-school vision. On his latest album, Ward smoothly weaves his profound affection for jazz and gospel music with hip-hop and R&B influences. Ward is not only building a bridge between musical styles but generations as well. Combining covers and originals, Ward spices up the menu even further. This is a record that never becomes stale; each track contributes something alive and different. It is tuneful, relaxing, and moving, a feast for the ears.
"When I Say I Do" is a breathtaking ballad of romantic commitment. Sweetly melodic and heartwarming keyboards are embraced by pulsating beats. The singing expresses feelings of unyielding love that is palpable. It's not the only track on the album that is best suited for a wedding; however, it just might be the finest. It has a spiritual undertow that makes it even more emotionally uplifting, too.
"Girl I Love U" is akin to a honeyed caress. The incandescent sheen of the keyboards and slick harmonies are completely delightful. Song after song, Ward wins the listener over with grace and charm. "Caught Up in the Rapture" is decidedly more upbeat, leaning towards R&B with driving hooks and dynamic female vocals from Javonna. Ward has a special way of combining jazz and pop into accessible, indelible art.
---