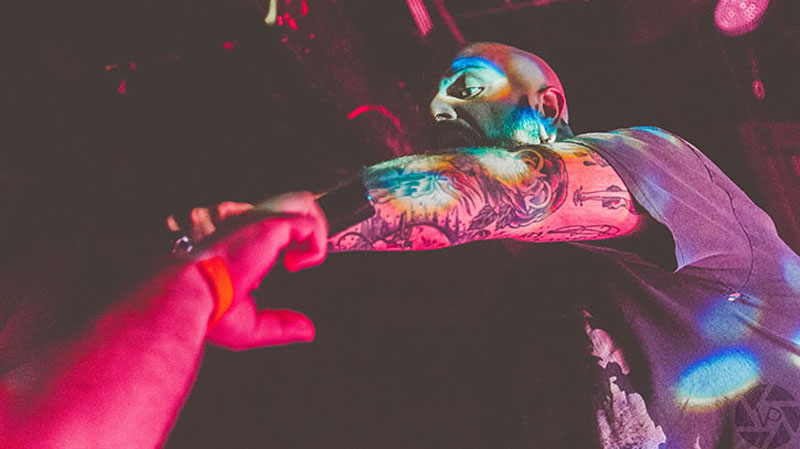 Counterparts
with Being As An Ocean, Have Mercy, Varials
Soundbar; Orlando, FL • October 17, 2018
by Vanna Porter
As I arrived at the tiny club on Pine St, there was a line of fans around the corner and the club was packed. I made my way through the crowd as Varials took the stage. This metalcore band made me stop in my tracks with their hard-hitting instrumentals. The pit grew wider after every breakdown. Vocalist Travis Trabron constantly called the crowd "cowards" to hype them up. They played most songs off their latest release Pain Again. Just as "Empire of Dirt" blared through the venue, the crowd lost it.
[[varials_1]] [[varials_2]]
Mellowing out the evening, Have Mercy took the stage. Opening their set with "Smoke and Lace" the crowd swayed to their emotional lyrics. Throughout their set, there was continual banter between the band members in between songs. Guitarist Nate Gleason had the crowd shout "Coleslaw", but shortly after established coleslaw sucks. There were minimal mosh pits during Have Mercy, but when moshing did occur it was the type of scream and cry mosh.
[[havemercy_oct18_1]] [[havemercy_oct18_2]]
As "OK" blasted through the venue, the lighting immediately changed. I was grateful that Being As An Ocean brought their own lighting setup for this tour. This made the atmosphere change, and you could feel the emotion shake the room. Vocalist Joel Quartuccio had a special connection with the audience. He kept leaping into the crowd to yell lyrics with the fans. At one point he climbed onto the balcony and jumped. He trusted that the crowd would catch him, and they did a great job doing so.
[[baao_1]] [[baao_2]]
In turn, Counterparts took the stage. The crowd immediately went off when "Monument" sounded through the venue. Counterparts was one of the first hardcore bands I heard of back when I was getting into this scene. They stuck with me ever since, and I always try to see them whenever they come to a town I'm in. Their sets are always so captivating, and they connect with their audience on another level. During "Bouquet", Guitarist Blake Hardman tried to do a spin, but fell in the process.
[[Counterparts_oct18_2]] [[Counterparts_oct18_1]]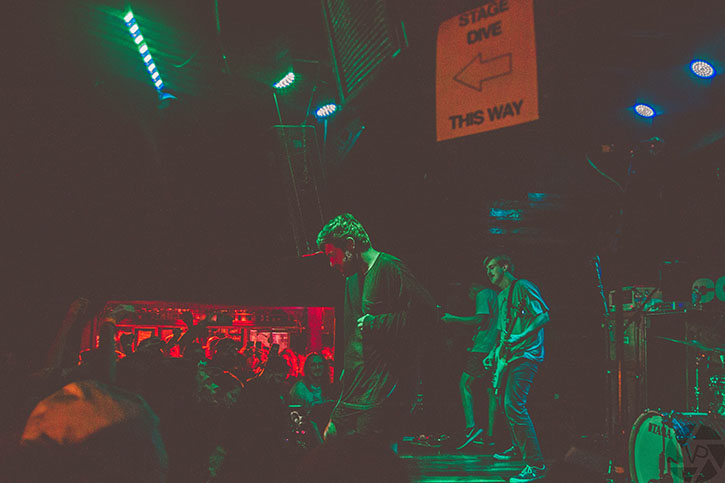 At this point you could tell this show was officially sold out. During "The Disconnect" the crowd flooded the stage, screaming every lyric. Once Counterparts left the stage, the crowd shouted for an encore. Once more, Counterparts took the stage, playing "You Aren't You Anymore". As the show inevitably ended, the exhausted but smiling fans slowly dispersed.
◼
---