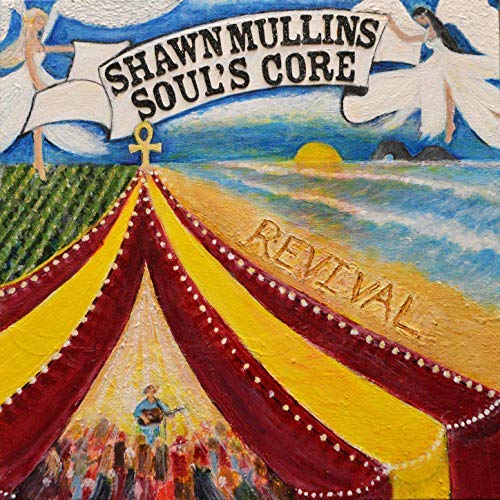 Shawn Mullins
Soul's Core Revisited
Soul Bird
It's no exaggeration to say that Soul's Core changed budding singer-songwriter Shawn Mullins' life beyond recognition when it was released in 1998.
He went from playing dive bars and clubs and touring in a Ford minivan to a #1 selling artist almost overnight thanks to the unexpected success of smash-hit singles like 'Lullaby'. Now, 20 years since its release he has re-recorded his most famous record and added a bonus acoustic disc for good measure.
Some might say it's a dangerous game to put a new slant on music so embedded in fans' minds, but Mullins would rightly argue that over a host of subsequent albums he – and the songs – have evolved since he first shared them with the world.
And longtime fans will be glad to know Mullins hasn't tinkered too much with the original recipe. The tracklist of Soul's Core Revival remains the same as the original record, and the Atlanta native's gorgeous smooth voice hasn't changed much, although it has a deeper timbre these days.
However, opener "Anchored In You" has had two minutes added to it compared to its big brother and it's almost advance warning that Soul's Core Revival isn't going to be a note-for-note replay.
Songs like the beautiful "Gulf of Mexico" have a more soulful depth than the original, "Twin Rocks Oregon" has a richer musical landscape with added slide guitar and organ. And of all the revived versions, "Ballad of Billie Joe McKay" is the one song that bears very little resemblance to the original – it's evolved from a stark acoustic presentation to full-band Americana, and Mullins just about gets away with it.
And what of "Shimmer" and "Lullaby", the songs from the original version of the album that catapulted Mullins' career into the stratosphere? Well, they're still here but feel more mature with the benefit of 20 years' playing them every single show.
Completists will welcome the acoustic portion of Soul's Core Revival in which Mullins tells the stories behind the songs and performs them with only a stripped-back piano or guitar.
It would have been easy for Mullins to leave the legacy of Soul's Core_untouched, but credit to him for taking a bold move and creating a record in _Soul's Core Revisited that complements rather than competes with the original.
---