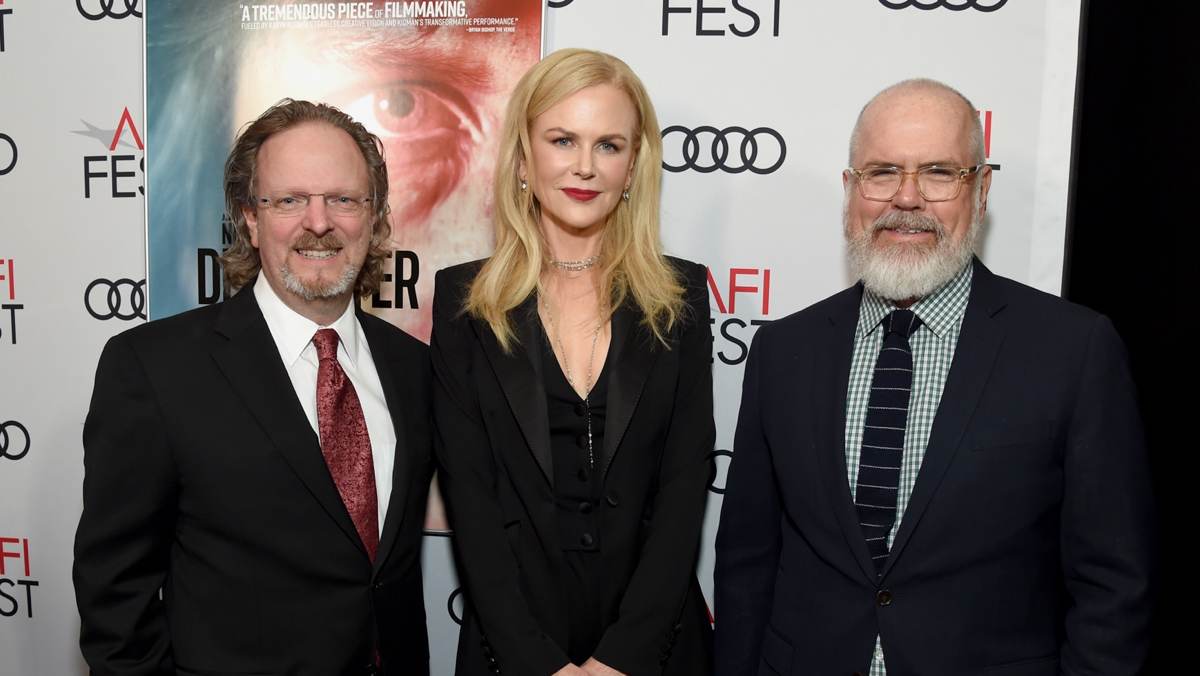 AFI Fest 2018
Los Angeles, California • November 8-15, 2018
by Generoso and Lily Fierro
Even after covering the American Film Institute's Festival these last four years, we are still in bewildered awe of this dazzling week-long collection of features and shorts that are culled from all over the world, matched up with the array of talent that arrives to discuss the moving images for usually packed houses in the theaters on Hollywood and Highland. Even with a hectic, no sleep schedule, it would be foolish to imagine that you could take full advantage of even a third of what is offered by the AFI Fest curators, and consequently, we have always had to limit our viewing selections to the World Cinema, American Independents, Midnight, and New Auteurs sections of programming. So, what you will see in our review of AFI Fest 2018 is a focused look at those sections of the festival, and in turn, you will get a good sense of the social and political focus of the predominance of what we saw, as many of our favorite features from this year's AFI Fest were centered on the world economic and refugee crises.
As part of our selection process, given our limited time to see what we could, we were of course eager to view the work of established foreign directors whom we have appreciated over the years and who had their newest features at this year's AFI Fest, the most notable amongst them being: Hirokazu Kore-eda, Nuri Bilge Ceylan, Jafar Panahi, Carlos Reygadas, and Jia Zhang-ke. Unfortunately, due to scheduling conflicts, we sadly were unable to see the newest features from directors Peter Strickland and Hong Sang-soo; otherwise, we most certainly would've done so for this piece given our fanatical love for their catalogs of work. This year though, the real strength in the World Cinema programming mostly arrived from young directors who had only a few features to their credit, and based on the strength of their work, we requested and were fortunate to have the opportunity to interview a few of these filmmakers during the festival to discuss their impressive features, and you will be able to read those conversations later this month in Ink 19.
In total, we saw 16 features at this year's AFI Fest, and we have capsule-reviewed them below, presenting them in order of preference, beginning with our favorites.
Diamantino / dirs. Gabriel Abrantes and Daniel Schmidt
Considering the gravity of the myriad of crucial world issues addressed in directors Gabriel Abrantes and Daniel Schmidt's fractured fairytale of a feature, Diamantino, it is stunning to us that the whole affair chimes in at a mere ninety-two minutes and is as enjoyable as it is. The whimsical and somewhat Guy Maddin-esque narrative construction is centered around the titular character (played by Miguel Gomes' favorite, Carloto Cotta), a Cristiano Ronaldo standin, who carries the hopes and dreams of his native Portugal on the pitch, whilst images of giant fluffy puppies dance through his head. Prior to his World Cup Final appearance, we find our Diamantino lounging comfortably on his yacht without a care in his gleeful skull with the one person who has truly adored our soccer star throughout his life, his pure-hearted and loving father. However, during this day on the sea, Diamantino is confronted by something he normally does not have to deal with, as approaching his pleasure cruise is the grim reality of the refugee crisis in the form of people who are clinging to life on the waters outside of his luxurious boat. This moment of reality has finally inserted something in the head of our football star that is not in the shape of a mammoth Pekingese, and due to this intense reality, Diamantino blows the penalty kick that costs Portugal the World Cup. What follows isn't an existential crisis for Diamantino, but rather an acknowledgement that a far different world exists outside of his life and football, which leads our protagonist into a conflict between the need to do good for those around him by adopting a refugee of sorts and the instinctive, naïve response to blindly follow the commands of his older, twin-hydra evil sisters, with Diamantino's siblings being utilized as a fitting representation of modern greed and anti-European Union/and anti-refugee movements. Abrantes and Schmidt frantically and comedically present to us a Europe that is now struggling with the divide between its more benevolent identity of the past, and the grim fact that a growing faction of the population wants to desperately close all borders and cling to a mythical version of a Europe that has only existed in children's stories.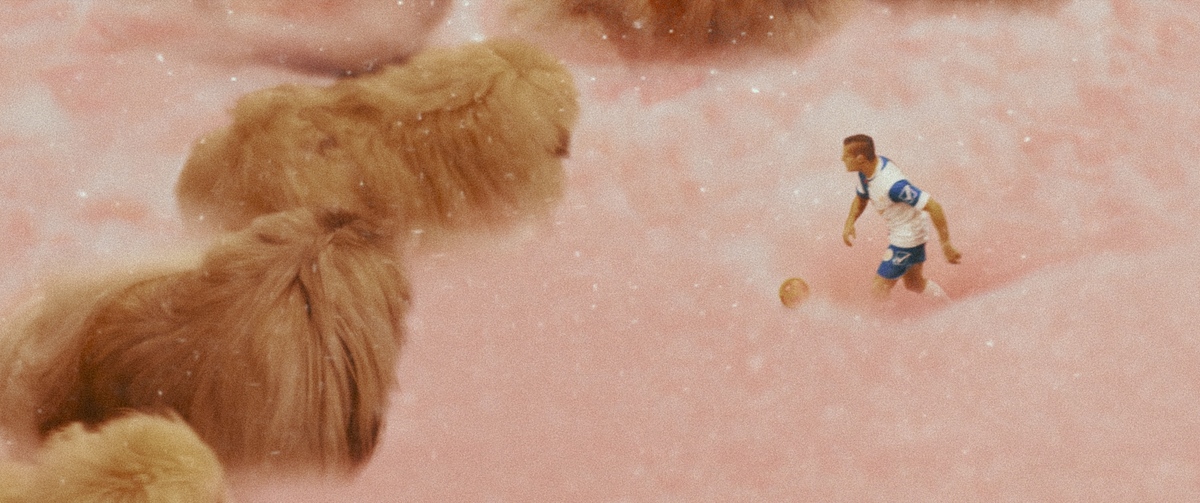 Happy as Lazzaro (Lazzaro Felice) / dir. Alice Rohrwacher
All is not well in the small village of Inviolata, a community that exists in a sharecropper state that has not been seen in Italy for generations. In Inviolata, we meet Lazzaro (played by seraphic-faced actor, Adriano Tardiolo), who is the gleeful recipient of two layers of exploitation. The primary layer comes from the Marchesa Alfonsino de Luna (how thrilling it is to see actress Nicoletta Braschi again, even as a villain), who uses the residents of the village to grow her tobacco that she sells at high profit, which keeps her and her family in the lap of luxury whilst the villagers barely subsist. And, the second layer comes from the villagers, who use Lazzaro's puerile joy and motivations to mock him and to get the affable, good-natured Lazzaro to toil for them as well. The timeless and surrealistic quality of the narrative suggests that exploitation is not only a basic human trait, but also one that has and sadly will endure for generations to come. Biblical references aside (Lazzaro does translate into Lazarus, and the actions surrounding an encounter with a wolf loosely allude to the story of the Wolf of Gubbio that St. Francis tamed), Lazzaro functions in a somewhat similar way that Abrantes and Schmidt's Diamantino and the Hae-mi character in Lee Chang-dong's superb feature of this year, Burning, do, serving as an innocent, pure-spirited figure that allows the viewer to judge the evil around them more effectively. While Diamantino and Hae-mi offset malevolent societal imperatives of Portugal and Korea, respectively, Lazzaro functions to challenge the installation of morals through Catholicism. Furthermore, Rohrwacher, through her central character of Lazzaro, exposes a contemporary Italian population in economic freefall that is highly disconnected from its natural state due to its collective conscience's reliance on guidance from organized faith and from government structures that have failed them over and over again. Using surrealistic elements that are more in tune with the hyperbolic Italian grotesque features of Ettore Scola and Marco Ferreri than those of the Italian neorealists to effectively amplify urgent issues to impact the audience more than any reality appears to do these days, Rohrwacher has made a heartbreaking and beautifully realized third feature film. Generoso spoke with Alice Rohrwacher about Happy as Lazzaro, and that conversation will be available on Ink 19 shortly.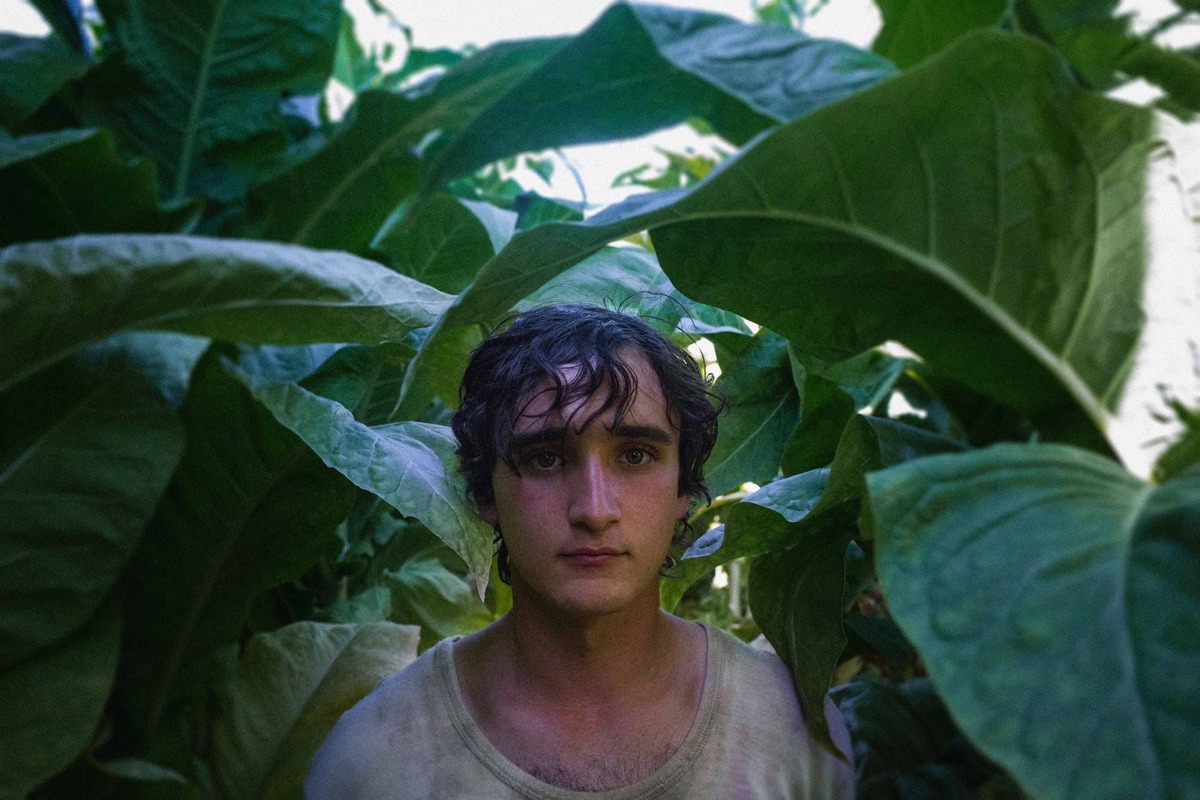 3 Faces (Se Rokh) / dir: Jafar Panahi
Needless to write, it is always good to see any film these days that has Panahi's name on it, given the governmental ban that has been imposed on him on producing any cinema. With a framework that offers a small, respectful nod to the late Abbas Kiarostami's 1999 feature, The Wind Will Carry Us, 3 Faces has director Panahi and actress Behnaz Jafari playing themselves as they drive away from a film shoot towards a remote village after receiving an alarming video posted online of a young actress who commits suicide due to her inability to leave her hometown to attend the acting conservatory in Tehran. Once Panahi and Jafari arrive in the village, we soon understand the impetus of the suicidal actress's thespian desire, as the young woman has befriended a reclusive actress who has been exiled in her home due to her work in pre-Revolution Iranian cinema. Absurdly comedic at points and clever in its utilization of an naturalistic metaphor involving cows, 3 Faces is an excellent companion piece to Kelly Reichardt's 2016 feature, Certain Women, in that it exhibits the evolving role of women in society, and in turn, the resultant changing roles of men. In 3 Faces, the idealization of male gender roles is not progressing, and that is causing dangerous tension between men and women, and we see this tension compellingly play out in this small story that is expertly told by Panahi.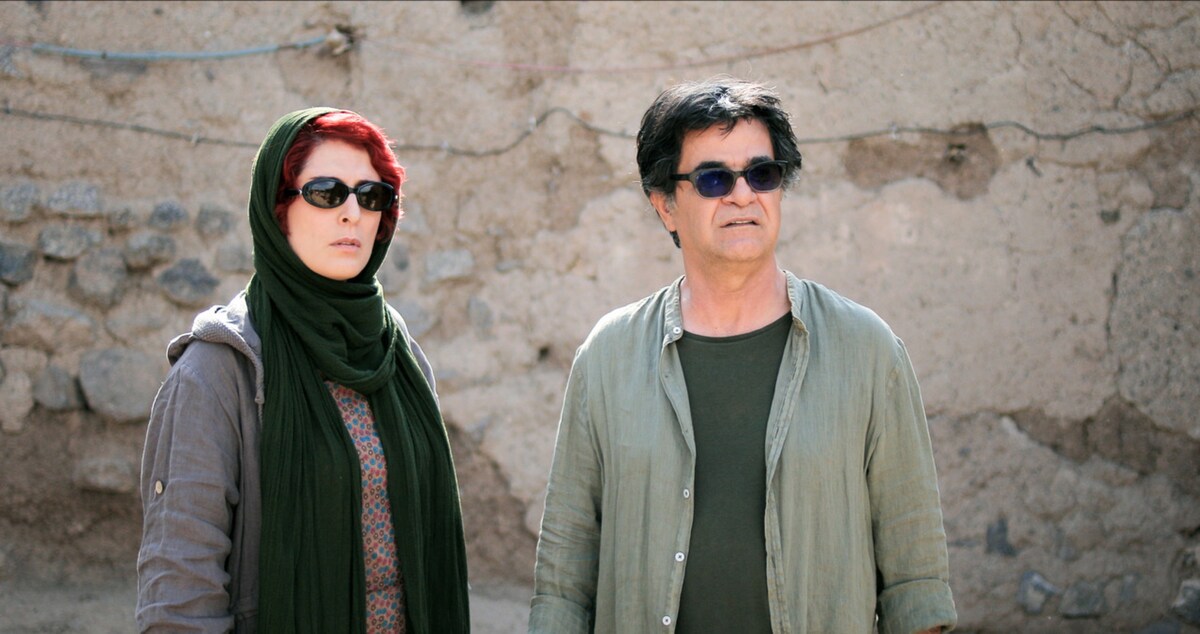 The Wild Pear Tree (Ahlat Ağacı) / dir: Nuri Bilge Ceylan
Delivering his first feature since his Palme d'Or winning 2014 film, Winter Sleep, Nuri Bilge Ceylan returns with his most personal film since his 2006 comedic gem, Climates. As many of his films are at least semi-autobiographical, here the Nuri role is filled by Sinan (Aydin Doğu Demirkol), a recent college graduate who returns to his rural hometown of Çan to live for a while in the home he grew up in, where his father (Murat Cemcir), an eminently-retiring teacher and notoriously bad gambler, lives in total disharmony with Sinan's sister and mother. As a graduated literature major, Sinan has every intention of writing and publishing the great first novel, but in the midst of his decaying family, the young writer takes trips into the nearby town of Çanakkale for advice on his artistic ambitions, and the advice he gets comes from the local literary celebrity, who despite his success offers little more than cynicism, and as books need to be published with actual money, Sinan seeks potential funding from the local business head who offers Sinan advice on writing a book that would serve more as a guide for tourism. Throughout this engrossing, and at times humorous, 190 minute long Homeric journey, Sinan debates with himself his motivation for the creation of the novel he so badly wants to publish, and his experiences along the way include a telling phone conversation with a fellow literature classmate whose violent career choice is a reflection of the contemporary Erdoğanian Turkey, an illuminating conversation about how to interpret the Quran with two younger imams, and a constant witnessing of his father's and his family's movement away from teaching as a profession. In the end, The Wild Pear Tree becomes an interesting reflection for Ceylan at this point in his career, as the film cleverly references the director's earlier features, most specifically, Clouds of May and The Town, works that harken back to the director's original motivations for making art in the first place, and one wonders if the central message delivered in his newest feature is: given the state of his country, if that same young Nuri Bilge Ceylan was beginning his career today, would he even attempt to make a film?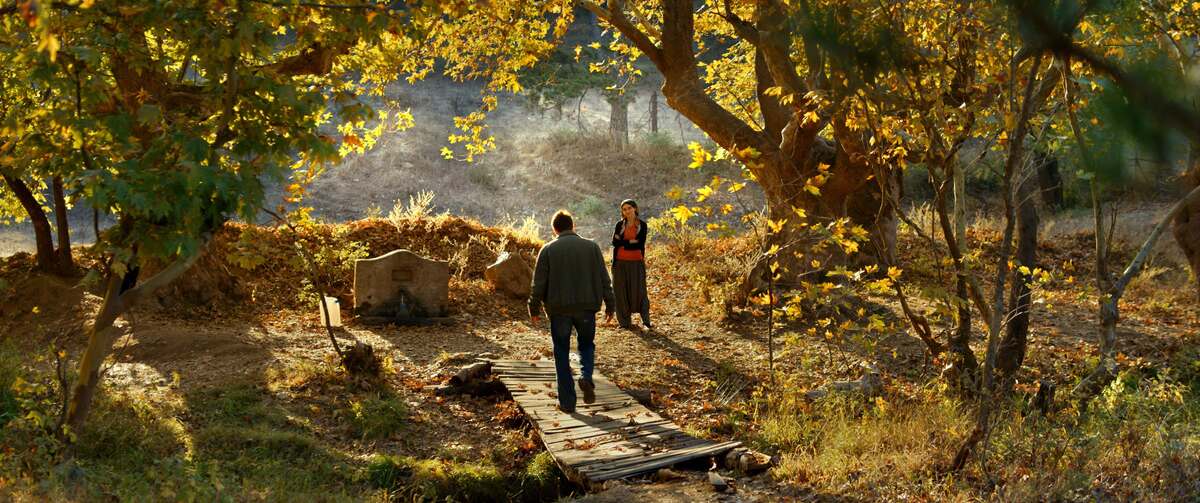 Knife+Heart (Un Couteau Dans Le Coeur) / dir: Yann Gonzalez
The second feature by French-born director Yann Gonzalez, Knife+Heart is a stylish, inspired, affectionate look at the gay porn industry of the late 1970s as imagined by the director Gonzalez through a cinematic language that includes the pornography of that era, giallos, the excesses of Brian DePalma's 70s output, and, most notably to us, William Friedkin's 1980 film, Cruising, which despite the negative backlash from the gay community against the film at the time of its release, has come to be seen as a rare glimpse into an era and culture that would soon be destroyed by the AIDS epidemic in the subsequent years to follow. Knife+Heart centers on Anne (a perfectly casted Vanessa Paradis), a gay porn producer whose substance abuse issues have destroyed the one relationship that matters the most to her, that being her longtime affair with her editor, Loïs (Kate Moran). Even though Anne and Loïs' relationship is broken, and a killer has begun to target Anne's actors, the show must go on, and many of the best scenes in Knife+Heart develop from Anne's new film approach, which weaves in the tragedy around her and her film crew to create her masterpiece, which drives our producer to hunt for the truth behind the murders of her actors, which may be hidden in the past lives of some of her crew and even herself. One of the most inventive, provocative, and disarming films to appear in the midnight programming of AFI Fest these last few years, Knife+Heart captures the distinct voice, style, and approach of Yann Gonzalez, a director whom we very much look forward to seeing more from in the future.
Our Time (Nuestro Tiempo) / dir: Carlos Reygadas
Reygadas' first feature in six years is an intensive character study that utilizes similar motifs of infidelity that Reygadas has used in his previous films, Silent Light and Post Tenebras Lux, but in Our Time, Reygadas shrewdly orchestrates the interactions of his central characters (played by Reygadas himself and his wife, Natalia López) in way similar to the exhaustive relationship examination of the leads of Jacques Rivette's rarely discussed 1969 film, L'Amour Fou, in which a marriage of creative people is challenged by the limits of the progressive attitudes decided upon by the couple themselves. Reygadas and López portray Juan and Esther, a married couple who run a ranch in Mexico, and who have agreed to an open relationship. Juan is also a celebrated poet, and due to a similar need as our protagonist in L'Amour Fou (played by Jean-Pierre Kalfon) to prove a intellectual complexity to himself, attempts to explore the limits of his relationship, which leads Juan to encourage a young American horse trainer (Phil Burgers), who is working on Juan's ranch, to make advances on his Esther. Unfortunately for Juan, this affair leads Phil and Esther into a more romantic relationship than Juan had counted on them having and sends Juan into a spiral of jealousy that leads him into a need to exercise control over his relationship in a way that he has never done before. A thorough exploration into masculinity against the development of the erudite self, Our Time's meticulousness engrosses the viewer in Juan's theories and methods of love, capturing all of your attention for the entirety of its 190 minute running time.

Dead Horse Nebula / dir: Tarik Aktaş
Our favorite of this year's selection of New Auteurs film programming at AFI Fest is Dead Horse Nebula, the debut feature by Turkish-born director, Tarik Aktaş. The story centers on Hay (Baris Bilgi) and begins with Hay as a child during his first experience with death when the boy discovers the carcass of a dead horse in a field and encounters life contained within the dead animal. Throughout Aktaş' confident first feature, we see Hay's interactions with death through the results of his passive and active role in the passing of life, but what becomes the core essence of the film is how past memories play a role in Hay's connection to the natural progression of life leading to death. Dead Horse Nebula in tone is somewhat similar to Michelangelo Frammartino's 2010 film, Le Quattro Volte, in the way that it allows the viewer to naturalistically gaze at the states of life, but whereas Frammartino's film is about the transition of a life into other forms, Dead Horse Nebula excels in allowing you to see and hear the moments Hay experiences first-hand that build his perception of the natural world around him. Tarik Aktaş has created for his first feature, a carefully constructed and fully realized essay on the circular nature of memory and experience. Generoso spoke at length with Tarik Aktaş about his film and that interview will be published on Ink 19 soon.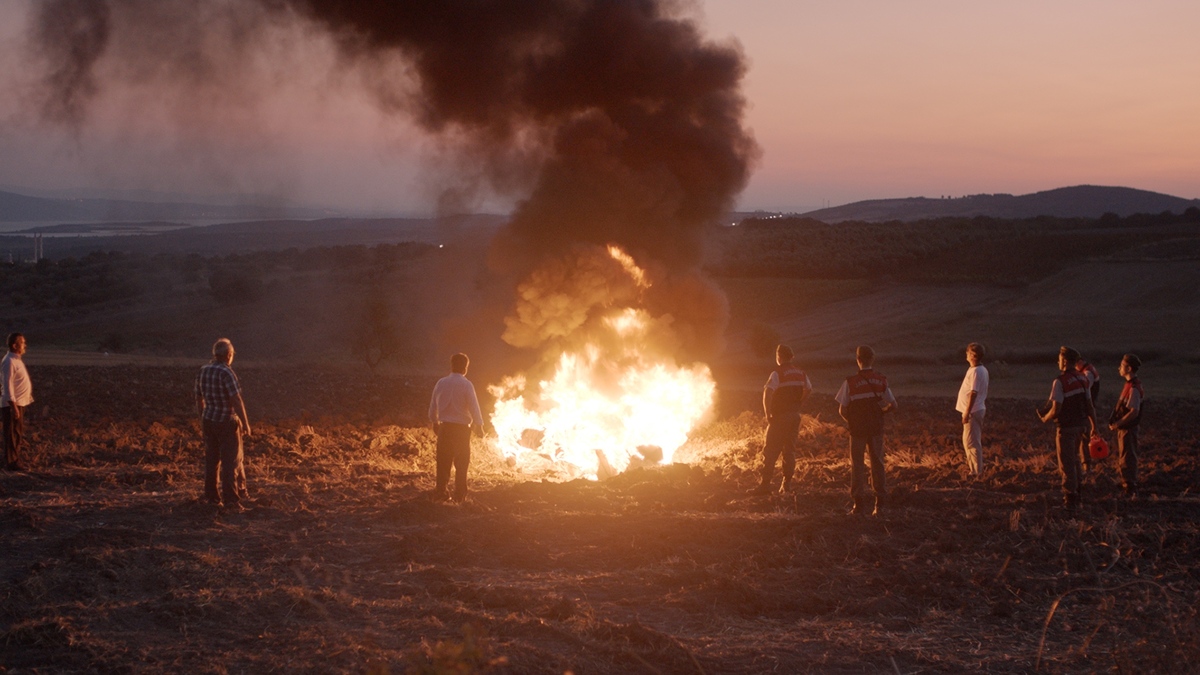 Shoplifters (Manbiki kazoku) / dir: Hirokazu Kore-eda
The 2018 Palme d'Or winner at Cannes, Shoplifters is another excellent example of what Kore-eda does better than almost any other filmmaker of the last two decades, and this is his unique ability to examine and harshly criticize the relevant pressing issues and attitudes of contemporary Japanese society, while never forgetting the humanity of his characters. In an impoverished neighborhood in Tokyo, the most non-traditional of families is headed by the Fagin-styled ringleader/father, Osamu (Lily Franky), who lives with his wife, Nobuyo (Sakura Ando), and their collection of random children and adults who subsist through various illegal and legal methods with the title method of crime being the most common manner of daily operation. One evening, Osamu and his "son" Shota (Kairi Jō) take pity on a very young girl, Yuri (Miyu Sasaki), who has been virtually abandoned and definitively abused by her mother, and despite their dire state of impoverishment, Osamu and Shota take Yuri home with them and proceed to indoctrinate her into the family business of shoplifting. As Kore-eda did most recently with his 2016 film, After The Storm and his 2015 feature, Our Little Sister, Shoplifters makes astute comments on how contemporary Japanese culture and economic issues have affected the traditional roles within the family structure, but through his execution, which gradually reveals the origins of our characters through their experiences instead of building them from their origins to their current state, Kore-eda produces a result that vacillates between funny and touching, shocking and heartbreaking, making the film close to perfect, save for the questionable development of one character, and as thus, making Shoplifters Kore-eda's most successful film since his 2013 feature, Like Father, Like Son.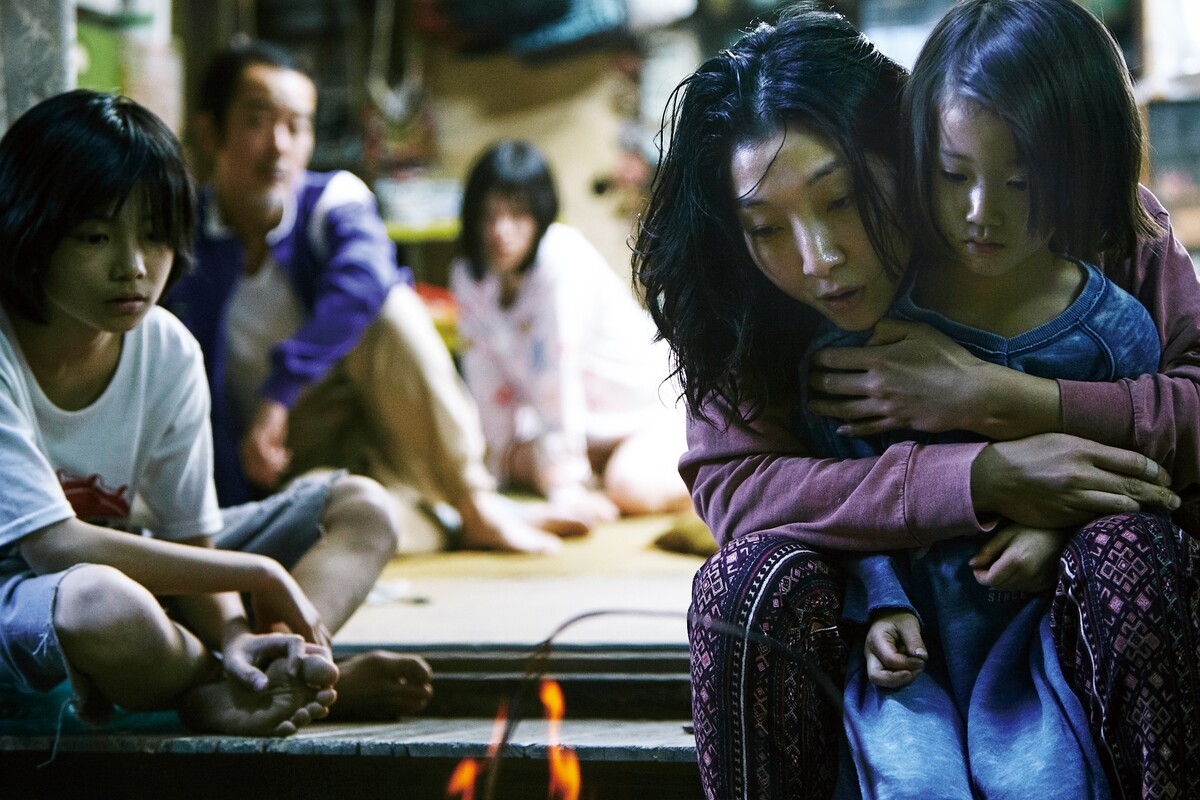 Of Fathers and Sons / dir: Talal Derki
For over two years, celebrated Syrian documentary filmmaker, Talal Derki, masqueraded as a war correspondent and lived with the family of Al-Nusra co-founder, Abu Osama, in the director's war-torn country. With Of Fathers and Sons, Derki provides us with rare intimate access into the lives of this Jihadist family, concentrating most of the narrative on the relationship between Abu and his sons Osama and Ayman. What we witness as Of Fathers and Sons progresses is the process of how the older son, Osama, becomes a jihadist himself, while the younger son, Ayman, goes on a different course and instead decides to pursue further education in Damascus. Although Of Fathers and Sons succinctly and eloquently presents how Jihadist culture emerged in Syria and how it impacts future generations through the actions and comments of Abu Osama, in focusing much of the film on the father, Derki loses some key attention from the contrasting development of Osama and Ayman such that when their futures do emerge, we do not completely understand why the brothers, who are so close in age, take such different courses in their lives. But, Derki's film is that unique example of a documentary in which, even though issues do arise in following certain aspects of the three main subjects due to editing choices, these issues are almost negligible when you assess the importance of what is being seen in the documentary as a whole. Generoso spoke at length with director Derki at AFI Fest on his editing process for the years of footage he shot, the restrictions in terms of what the director was allowed and unable to film, and his feelings towards the family that was the subject of his documentary. This interview will be available soon on Ink 19.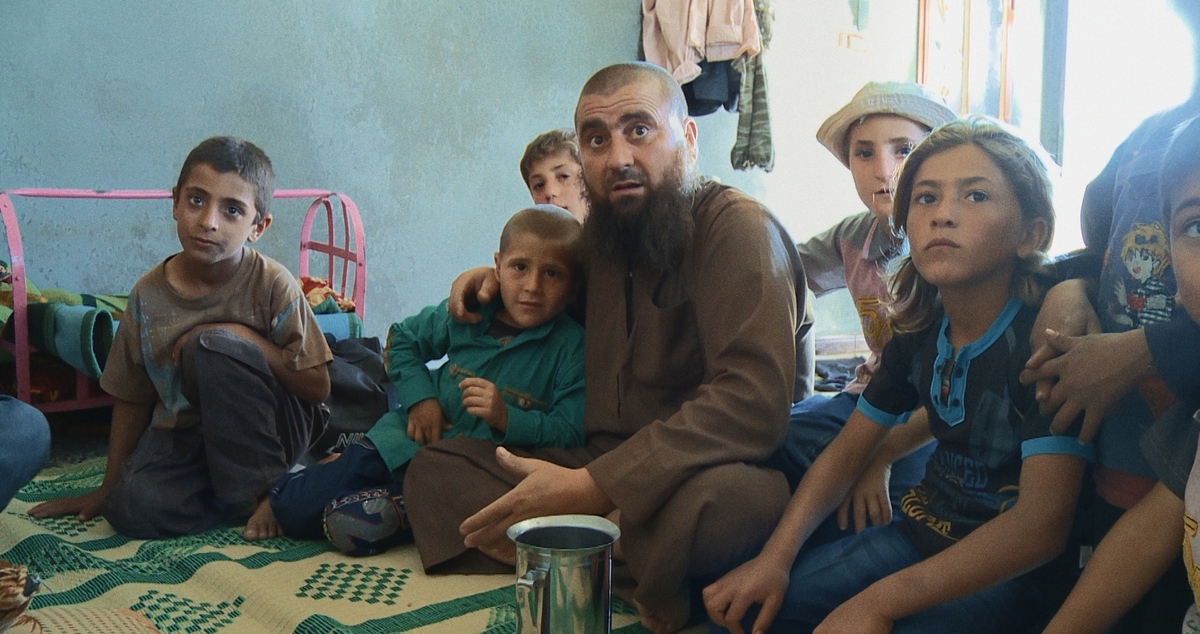 Ash Is Purest White (Jiang hu er nv) / dir: Jia Zhang-ke
If you want to gain a keen understanding of the evolution of Mainland China over the last two decades, all you simply need to do is look at the filmography of director Jia Zhang-ke. From his internationally praised fourth feature, The World, which examined the effects of globalization in China through the clever use of an employee's struggles in a tourist theme park of international attractions, to his 2006 feature, Still Life, which critically looked at the effects of the disastrous Three Gorges Project, to his 2013 film, A Touch of Sin, which looked at four separate incidents of real violence that served as a microcosm of disturbing contemporary trends, Jia's films have served as great indicators of China's hidden woes. Ash Is Purest White is Jia's attempt to use the tropes of a gangster film, with its myriad of unwritten, yet well established codes, to contrast the rapidly changing ways of conduct since the year 2001 to today. Here, Bin (Liao Fan) is a small time mobster who runs a nightclub with his girlfriend, Qiao (Zhao Tao), in a cocky machismo way that would seem fitting in a scene out of a 90s Hong Kong crime film. Problems soon begin to brew when a younger gang looks to takeover the region, and when a hit is placed on Bin, and he and his driver are almost killed, Qiao comes to the rescue by using a forbidden handgun, and even takes the fall for the crime, which lands her in prison for five years. Cut to five years later, and Qiao is out of jail, but there is no tribute given by Bin, who avoids the woman who saved his life, and given Qiao's financial situation, she is forced to take action in a way that is more indicative of a woman in today's China, whereas Bin steadily becomes more emasculated due to his cowardly failings towards Qiao, amplified by his rapidly declining health. What is set up by Jia so expertly to be a tragic final third of the film, feels hurried in its final act by way of its editing, causing the loss of all of its intended emotional impact. By the end of Ash Is Purest White, Jia does complete his thesis on the switch of gender roles in contemporary China, but he delivers it in such a way that the tension completely drops off when it is most necessary, and consequently strips the film of the poignance and severity that characterizes his best work.
The Relaxer / dir: Joel Potrykus
Beginning on the eve of Y2K, Abbi (Joshua Burge) has been given another challenge by his older brother Cam (David Dastmalchian) involving the guzzling of milk, no bathroom breaks, and the playing of Nintendo, which becomes another challenge that Abbi just can't seem to finish. Of course there is no money that is ever being wagered between the pair, but contained in a hidden ethos that seems right for a 90s slacker comedy, Abbi agrees to yet another challenge involving an almost impossible level of achievement on Ms. Pac-Man, and added to this is his commitment to not leave the couch until he finishes. Director Joel Potrykus takes the remainder of his ninety minute film to boldly illustrate the extremities of Abbi's singular commitment to nothing in the midst of apocalyptic Y2K rioting, which works well as a clever metaphor for the upcoming generations' over-reliance on end-user entertainment devices. Much of the credit for the success of The Relaxer can be attributed to the talents of actor Joshua Burge, whose hollowed-out stare emotes apathetic slacker-esque loss and confusion in ways that a 90s Richard Linklater would deem almost impossible. This is claustrophobic, one-set American independent filmmaking at its very best.
Pig / dir: Mani Haghighi
There is a lot to love about the first half of Iranian director Mani Haghighi's sometimes laugh out loud satire of the Iranian film industry, Pig, which has a setup and tone similar to the works of outlandish Spanish auteur, Álex de la Iglesia. Hassan (Hasan Majuni, looking a bit like de la Iglesia) is an acclaimed director who, while being banished to the governmental blacklist for some unknown offense and prevented from making cinema, susses out a living making giallo-styled bug spray commercials. If that career downshift isn't bad enough, Hassan is being stalked by a dancer from his commercial; he is losing his favorite actress/love interest Shiva (Leila Hatami) to the another director; and he also must contend with a serial killer who is targeting every other prominent Iranian director for a beheading and knife-carved "pig" tattoo on the disembodied head, and even worse is that the serial killer won't even consider killing Hassan, which bends his ego a bit. Haghighi uses Pig to make some sharp observations about the rise of women and fading masculinity in Iranian cinema, while entertaining the audience with some truly funny frenetic moments, but when the pace slows down in the second half as Haghighi attempts to build an alternate role for Hassan as a figure capturing the attention of social media, the characters become suspended in their development and dilute a potentially astute closing thesis.
Too Late To Die Young (Tarde Para Morir Joven) / dir: Dominga Sotomayor
A coming of age film set in the backdrop of a post-Pinochet Chile, Dominga Sotomayor's third feature is a look at a group of families who gather in a peaceful communal setting under the Andes during the summer of 1990. At the film's center is sixteen year old Sofia (Demian Hernández) who looks to leave her new home for an urban life, but while failing to do so, becomes enamored with a older man in the community. The narrative of Sotomayor's film plays out without making any direct political statement about that era, but as the tone would suggest, Too Late To Die Young functions as an unsentimental and possibly autobiographical exploration of the director's youth in an isolated artist community, and given the various cultural items of the States that are scattered throughout the background of the film, mainly through music, you begin to get a picture of the changing attitudes of the Chile of Sotomayor's twenties. An interesting exercise that is bolstered by the natural performance from Demian Hernández, Too Late To Die Young does not give a substantial amount of insight into the motivations of the characters to keep the viewer's interest throughout the hazy, dreamy images of youth.
Dogman / dir: Matteo Garrone
In a huge step backwards in his development as a filmmaker, Garrone's newest feature Dogman selectively takes aspects of the very real and gruesome case of Pietro De Negri, a dog groomer, who murdered and mutilated a local thug who had been victimizing him over the years. What Garrone does here is little more than an emotionally and cinematically empty revenge film that neither makes a substantial social comment, nor is produced in a way that sheds any light on the original story. Save for Marcello Fonte's performance as the titular character, Dogman is a disappointing follow up to Garrone's 2015 feature, Tale of Tales, which was an imaginative treatment of Giambattista Basile's Pentamerone. The real crime of Dogman is that it was selected as Italy's submission for the Best Foreign Language Oscar over some truly wonderful films from Italy this year, including Happy as Lazzaro.
Amateurs (Amatörer) / dir: Gabriela Pichler
Gabriela Pichler's second feature film starts off promising enough with a gathering of the town council of the mythical Swedish town of Lafors, whose council-members are excited at the possibility that their economically challenged town might become the site of a new Superbilly, a German Walmart of sorts. As Lafors is up against another town for this dubious honor, the council decides that they need a video that shows off their best assets, but given that the town is without any funds for such a project, the group foolishly reaches out to students in the high school to task them to make their own home videos about Lafors. Two of the students, Aida and Dana, produce a poorly made short film which is on par with the meager efforts of their classmates, and when the town decides to call in a professional film crew, Aida and Dana become enraged and decide to make their own "real" view of Lafors solely because they are told that they can't. What follows in Amateurs is a poorly constructed mess of a feature that lacks any concerted political or character focus to effectively execute any of the lofty statements it hopes to bring across. The most egregious aspect of Amateurs is the actions of the two main characters of Aida and Dana, who are always more than ready to point fingers at working class wrongdoers who crave inexpensive, sweatshop produced items, but who lack any ability to self-examine their constant of use of technology, that was most likely made in the same sweatshops, to make their righteous video statement.
Lemonade / dir: Ioana Uricaru
Mara (Mãlina Manovici) is a Romanian nurse who marries a U.S. citizen weeks before her green card expires, and because of this, she is subsequently brought in to the U.S. Immigration office to justify her marriage. A mother of a nine year old son, Mara soon becomes the victim of sexual harassment and blackmail by the immigration official who is handling her case, which leads to a chain of events that puts Mara and her son's safety in jeopardy. Considering the weight of the subject matter being depicted here, and the fact that this is based on a true story, director Uricaru cannot be excused for making a film as incomplete and clumsy as Lemonade. Uricaru's film suffers in every aspect of its production, from its performances to its character development to its focus, and thus, the final product feels more like a rough cut than a completed film.
• •
All films were screened at AFI Fest 2018 presented by Audi. Many thanks to AFI for another wonderful year of cinema and conversations, and a special thanks to Johanna Calderón-Dakin, Publicity Associate for AFI Fest, who made our festival coverage possible. ◼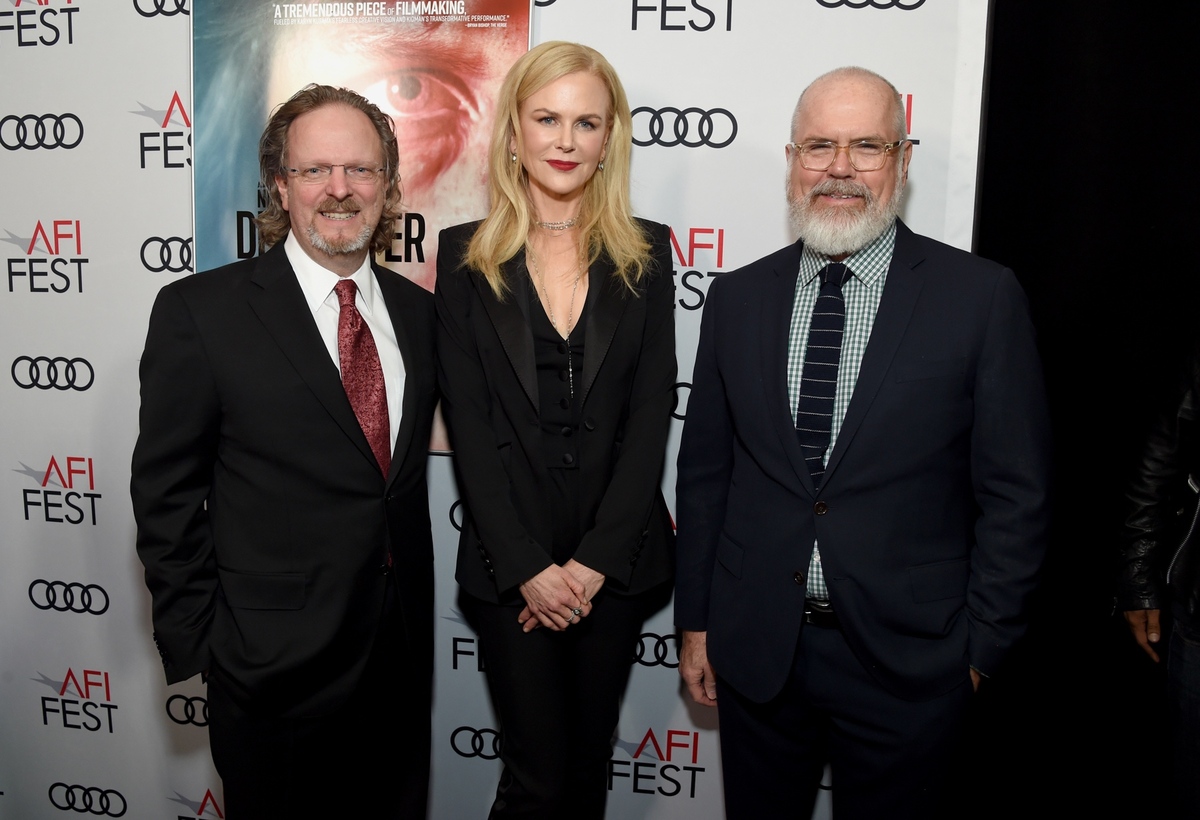 ---