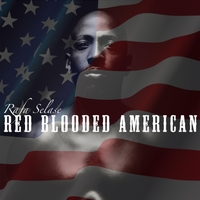 Rafa Selase
Red Blooded American
Souletics Music
Rafa Selase is an artist with a focus on innovative spoken-word beat music ala Gil Scott-Heron. His sound has a unique combination of artistry and challenging ideas. A good example? His most recent studio release, which captures his abilities in a seamless way.
This is an upfront and dynamic album, matching the artist's astonishing performances with excellent production values. The sound of this release is dense and crisp, making for a well-rounded listening experience. The production certainly suits the vibes of Selase's voice, creating an interesting, enigmatic feel.
It's a great album as a whole, but the last two songs truly stand out. "Chasing Demons" and "Unhome" are thought-provoking and compelling, with poignant lyrics that get to the point.
---