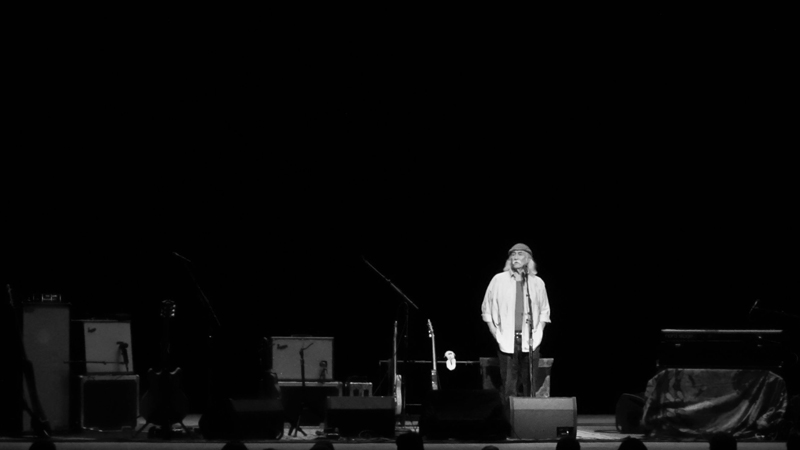 David Crosby & Friends
Paramount Theater, Cedar Rapids, Iowa • 11/24/2018
by Jeremy Glazier
The Paramount Theater in Cedar Rapids, Iowa hosted David Crosby and friends to a very full crowd of both younger and older fans alike. The friends included Michael League on guitar, Michelle Willis on Keys, and Becca Stevens on guitar and vocals. They are on tour to promote their new album collaboration, Here If You Listen.
The music itself was very David Crosby and an interesting mix of his signature harmonies, heart-felt lyrics, and the additional elements of his recruited help. Becca stated that they raided Mr Crosby's lyric note books going back to the '70s to compose some of the music for the new album. Of the 15 songs they preformed, 4 came from the new album: "Vagrant of Venice", "Other Half Rule", "Glory", and "Janet".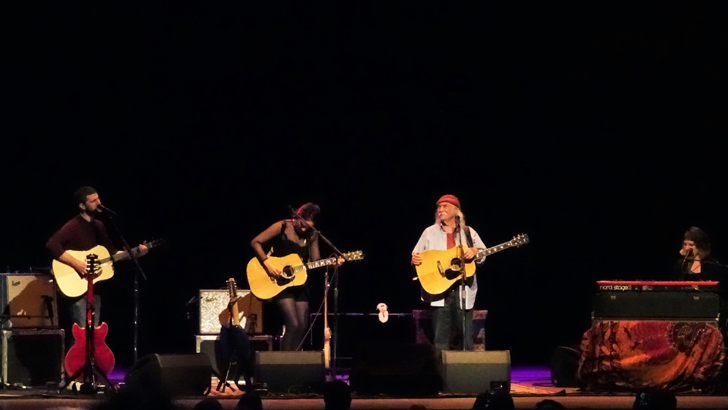 The remaining 11 songs were a good mix of new songs and ones that spanned through out Mr. Crosby's productive career. He stated at the beginning of the show that they would play a couple songs that everyone would know and he wasn't wrong. While I'm more familiar with his Crosby, Stills, and Nash work before 1977, the only 3 songs that I, or the casual fan may recognize were "Guinevere", "Woodstock", and "Ohio".
While I did enjoy the new music, the true highlight of the night was Mr. Crosby taking a moment before preforming solo, to explain the story and deeper meaning behind his song "Laughing". As most things in Mr. Crosby's life, it appears that one simple gesture can change the history of the world. It seems that besides his obvious musical contributions, the man on stage was the precipice for a larger musical inspiration than I could have imagined.
On their first trip to England, The Byrds were nervous about running into The Beatles, as they were huge fans. Since they were playing nothing but dive bar gigs, they didn't think it would be a problem. Mr. Crosby explains, "On the third one of those I look out through the smoke and and there's John Lennon and I think to myself, oh shit, not here…and he's talking to Jagger, they were all there… McCartney drove me home that night and we laughed all the way." He pauses briefly, recalling a moment, and then continues.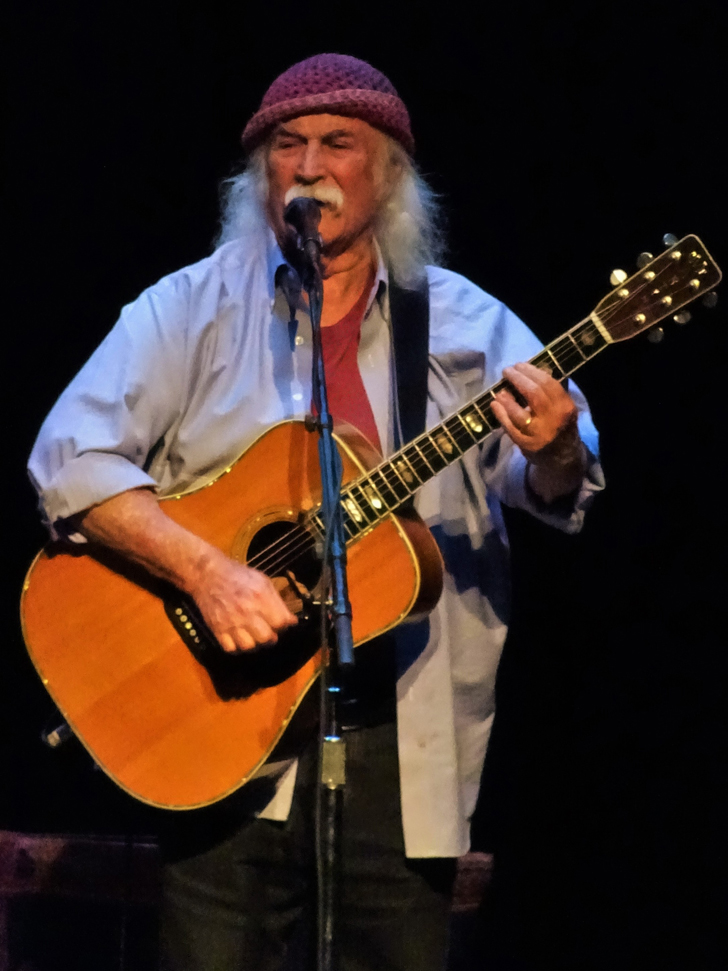 "I liked George…good guy all around…even then he was going to high ground…fun to be herbally enhanced with. A thing happened that was weird, just before I left America I had been turned on to an Indian musician named Ravi Shankar…fantastic musician…insanely good and beautiful…so I had this record in my suitcase. I'd just gotten it and I gave it to George, which had repercussions. It turned out he liked Indian music."
"The Indian music lead him eventually to India, and to a teacher that he was talking to me about, that he's pretty wise and got a glimpse of the truth. Okay, I'm very skeptical almost cynical about that shit…and I wanted to say that to him…to take it with the grain of salt…and I was chicken…it's George. So there's a thing that I do when I wanna do something like that and I can't, I write a song…so I wrote this song, a pretty simple song." With that he preforms his song "Laughing".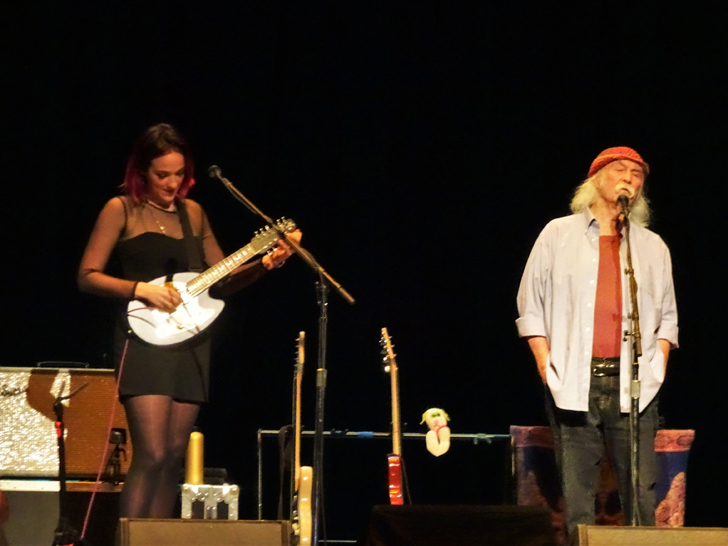 With David Crosby and Friends you get pieces of where he's been, what he's done, and how he perceives the future. He'll not only speak his mind, but also ask you through his lyrics, to question your mind as well. If you listen, his message is still coming through as loud and as clear as it always has and I don't think he plans on backing down any time soon.
◼
---