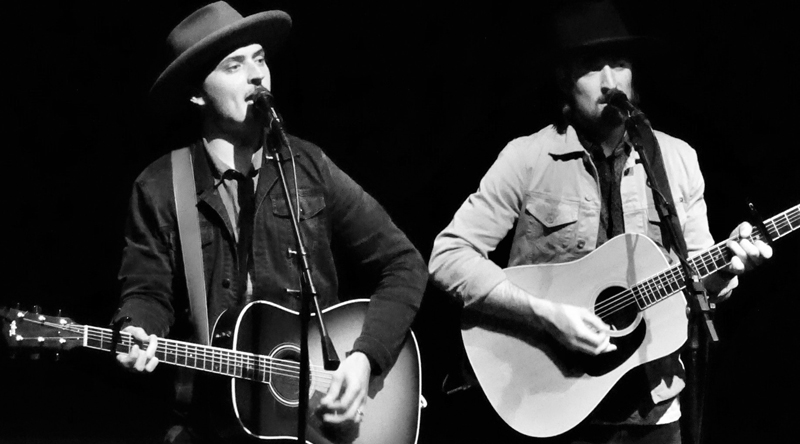 The Talbott Brothers
CSPS Hall Cedar Rapids; Iowa • 02/20/2019
by Jeremy Glazier
The Talbott Brothers concert on Feburary 20th took place at the restored landmark, CSPS Hall, in the NewBo district of Cedar Rapids, Iowa. The venue has been a cultural center for artists and musicians since 1890 and was the perfect venue for The Talbot Brothers second visit. Back by both popular demand, and their own affinity for the people and atmosphere, they put on a fantastic show
Nebraska born and raised brothers, Nick and Tyler, are not only talented musicians and songwriters but also very humble and genuine people. Our local record shop, The Analog Vault, which is located on the first floor of CSPS hall, hosted a 45 minute meet and greet with the brothers directly before the show. And while they arrived in Cedar Rapids to sub-zero temperatures outside, inside they were greeted with warm affection and obliged pictures, signed autographs, and spent time with each person before performing a quick song and heading upstairs to start the show.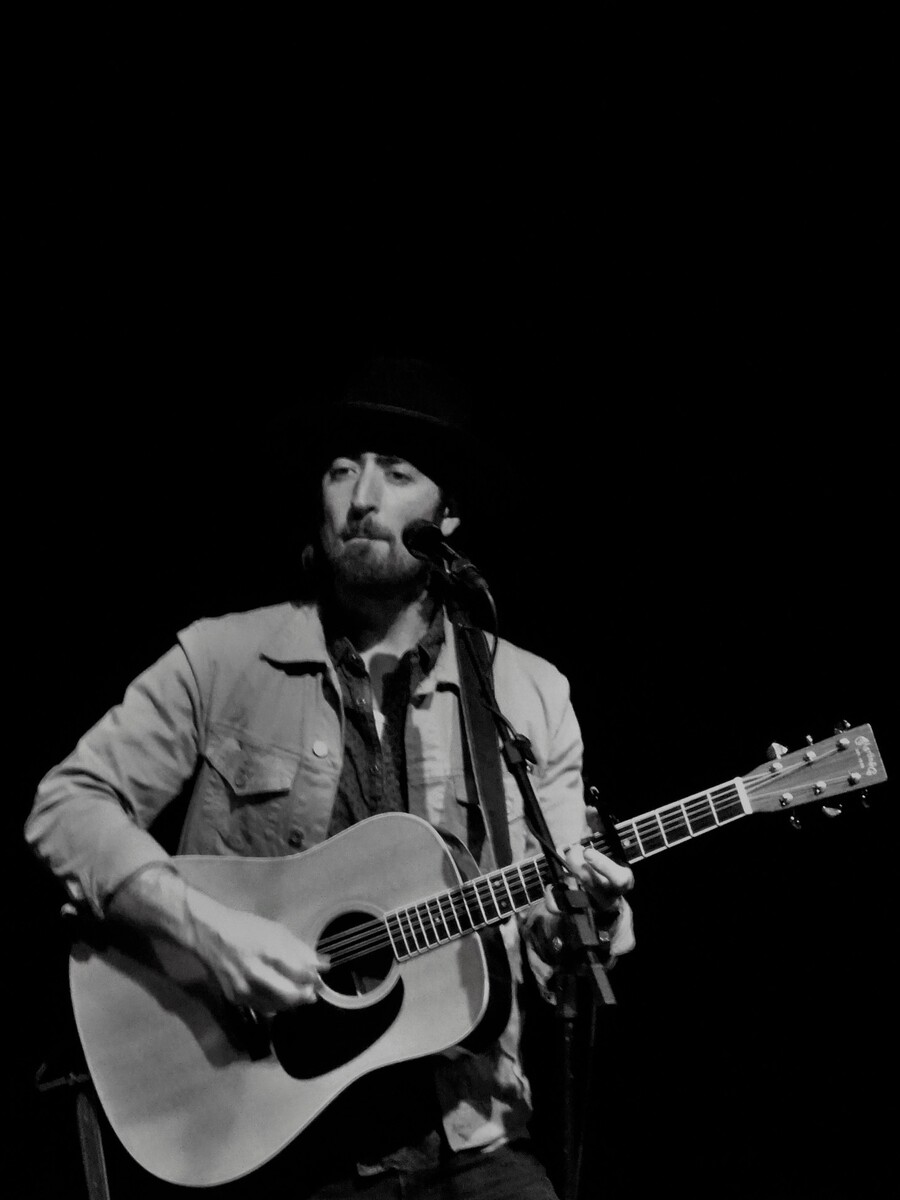 They started the show with Tyler on mandolin, Nick on guitar, and ran through "Running Man" from the 2015 album Places, "Free As a Bird" from the first album The Road, and "We Got Love" from the 2016 album Gray. Between songs, they genuinely connect with the audience and bring you along with their musical storytelling. You feel that each song is a tangible, important piece of their lives, and in return for such honesty, the audience stays completely hushed until the end of each song.
They performed a total of 18 tracks that span all 3 albums as well as 4 covers. They did Neil Young's "Old Man", Bill Withers "Ain't no Sunshine", "Folsom Prison Blues" by Johnny Cash, and an extremely tastefully done version of the co-written Greg Allman/Kim Payne song "Midnight Rider". 3 of the 18 were new songs, not yet out on any album, named "Mannequin", "Without a Doubt", and "Family".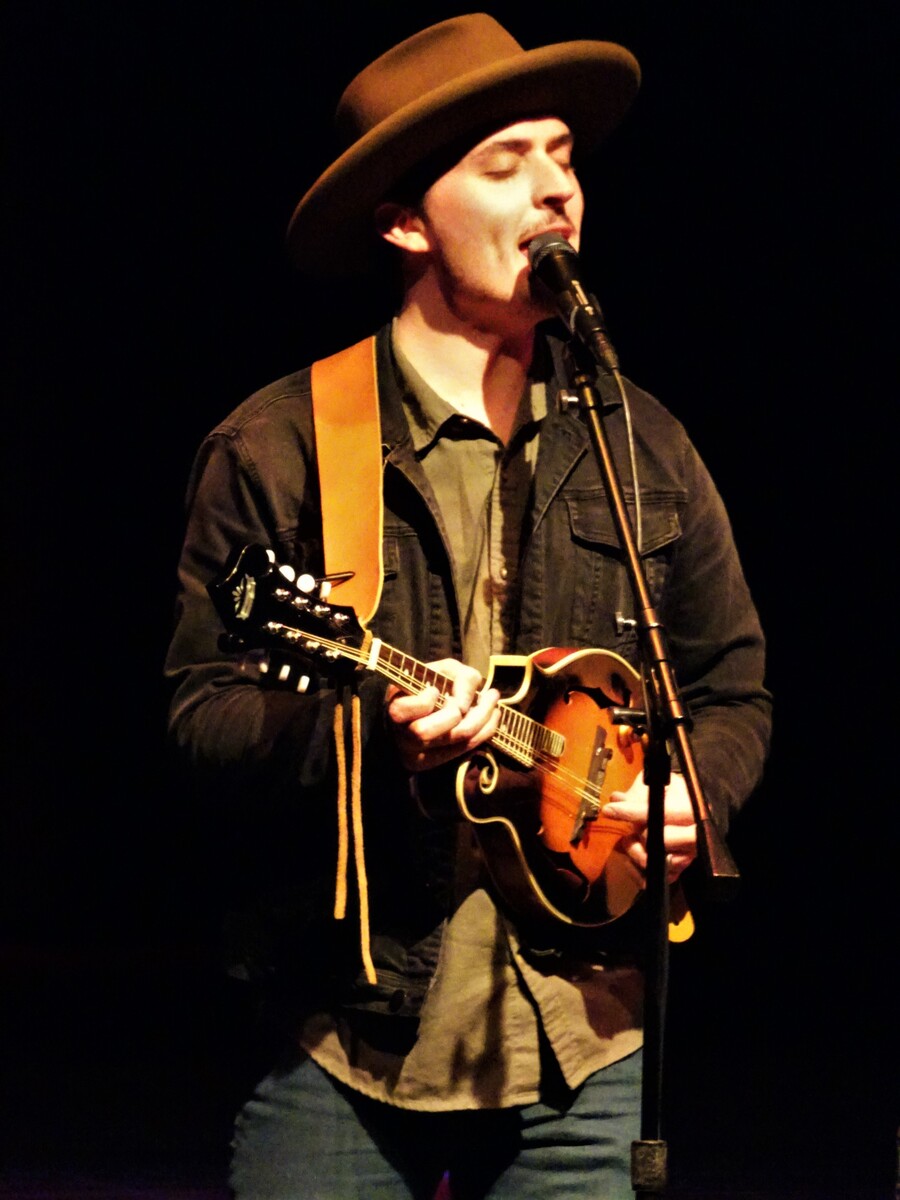 The duo were set up in front of the main stage on a raised platform that put them within feet of the audience and provided a very intimate show. Before the last song of the evening they step away from the microphones, stand directly in the audience, and play what they call a very personal song in the aforementioned "Family". That song is like their coat of arms or family crest and was a beautiful way to end a great night of music with The Talbott Brothers.
They will be back out west touring multiple dates in both California and Arizona with stops in Maryland and Missouri in June. I believe in these brothers so much that I've personally contacted friends and family in Colorado, California, and Arizona to catch shows. Consider this my personal invitation to see some great music and while you're there, grab some cd's and meet a couple of true gentlemen. ◼
---