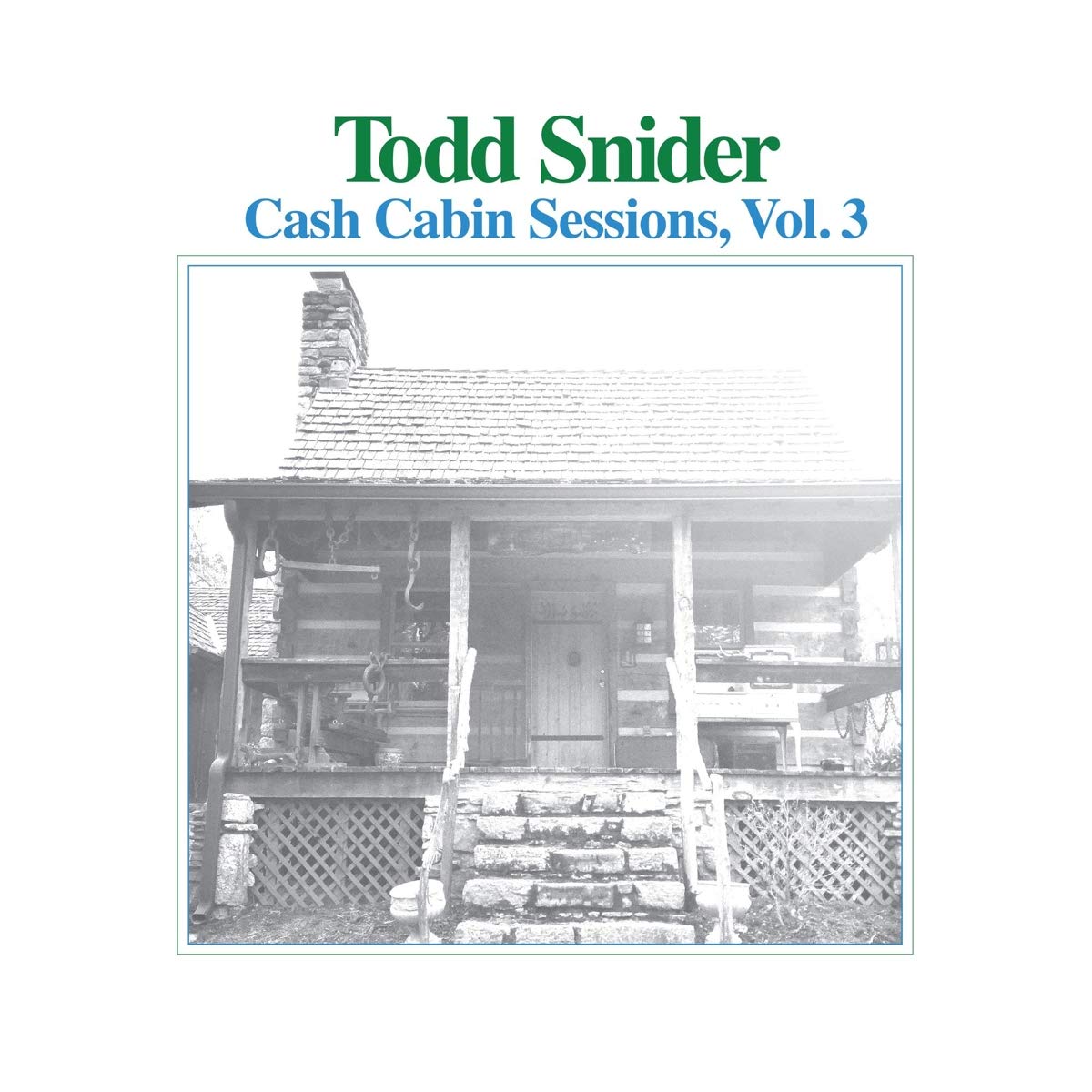 Todd Snider
Cash Cabin Sessions, Vol. 3
Aimless Records
In these morally troubled times, society needs a man unafraid to yell bullshit. Todd Snider is that man. In fact, he states it loud and proud on the closing track of his newest release, with "A Timeless Response to Current Events", which, summed up…is bullshit.
Cash Cabin Sessions, Vol. 3 is around the 20th release for the Portland-born troubadour, and since his debut release from 1994, Songs For The Daily Planet, Snider has become a 21st century Pete Seeger (another songwriter not immune to calling bullshit either, but using more correct language, I guess), although his path of inspiration seems more Jerry Jeff Walker (Snider's early mentor) then the New York banjo-picker. For his newest record he returns to Johnny Cash's cabin, which the country star had made into a recording studio, and is run by his son, John Carter Cash. He had recorded there with his jam band Hard Working Americans, but this time out, it's just Todd solo, with vocal help from Jason Isbell and Amanda Shires, and the result is another sharp set of Todd's reflections on the world.
From the dream that brought him to Cash Cabin – an actual dream involving Loretta Lynn and Johnny Cash dancing in the moonlight – described on "The Ghost of Johnny Cash" – to a great example of the lost art of storytelling with "Talking Reality Television Blues", Snider is funny yet poignant, indignant but caring on moments such as "Watering Flowers in the Rain". The albums ambiance will be familiar to long-time fans of his live shows, just Todd, a guitar (in this case, Johnny Cash's century-old Martin) and some harp thrown in for effect. Now, some moments are better than others – "The Blues on Banjo", well, Todd admits he can't play one, so there's that. But songs such as "Like a Force of Nature" or "Just Like Overnight" rank alongside some of his greatest songs, and shows the barefooted songwriting rascal to be just the man we need in these dark days. A grateful nation salutes you Todd Snider. Keep calling out the bullshit.
---