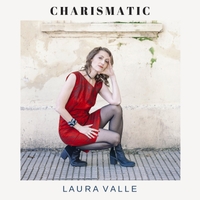 Laura Valle
Charismatic
Laura Valle is a singer and performer with a passion for soulful jazz tones and sultry melodies. Her most recent release is a project that blurs the lines between the appeal of Latin pop and the sophistication of jazz, making for a truly groundbreaking sonic formula. The album also features lyrics in different languages, adding a unique international feel to this release. From the moving vocal lines of "Seres Humanos" down to the amazing brio of the title track, Valle is able to deliver emotional and inspiring performances which truly connect with listeners on a much deeper level.
This record is a special musical journey where different elements lock in seamlessly with one another, making for a truly unique feel and a nice touch.
From execution to production and songwriting, everything in this release is balanced to perfection, creating a truly memorable and engaging listening experience.
---