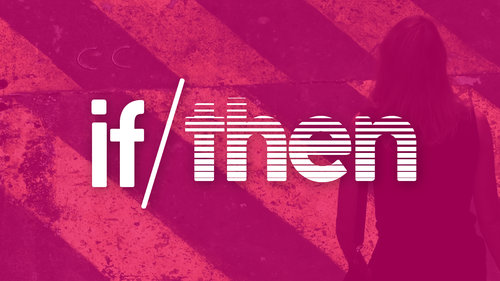 If / Then
Theater West End, Sanford, FL
Music by Tom Kitt
Book and Lyrics by Brian Yorkey
Directed by Derek Critzer
Musical Director Austin McElwain
Choreography by Amanda Warren
Starring Ashley Marie Lewis, Lillie Eliza Thomas, David Kotary and Bradley D. Gale.
Everyone makes tough decisions, and we all wonder what would have been different in that alternate reality. This expansive and meandering musical explores that duality and shows us an example. Elizabeth (Lewis) just signed final divorced papers and finds herself footloose and free in Star spangled New York City. Her activist guy friend Lucas (Kotary) suggests blocking a subway station to protest some clunky urban renewal. He calls her "Beth" Her gal friend Kate (Thomas) suggest changing her name to "Liz" and getting a peachy city job as an urban planner. It's one of those life decisions that feels random and unimportant at the time, but offers radically different paths forward. The paths have common points: marriage, child birth, City planning meetings, but the details and the politics are all over the place. Liz ignores a phone call and ends up marring an unlucky soldier. Beth takes the call and changes the city, maybe even for the better. And where does that leave us viewers? We struggle thought subtle stage cues to keep the stories straight. I got a tip from the director: watch the lighting and the placement of eyeglasses. Subtle.
It's a long and complicated show, and not one that repays a short attention span. Musical numbers are plentiful but generally unmemorable. The few I marked as winners includes Liz and Josh's "I Hate You" and Beth's "The Moment Explodes." The supporting cast is at least as interesting as the main cast; they play out all the street life hipster architypes while James Berkley gives us a suave, slightly sleazy head of NYC planning "Stephen". He's the supporting actor that really sticks with me and I was happy every time he took the stage. The rest of the support cast did their lines, delivered their gags, but I to me is was a swirl of who is in what reality, and how did that affect our split protagonist. In other words, the show works despite itself. When I left, I was unclear on the message, except perhaps "it will all work out if you are true to…yourself? Your ideals? Your friends? If you visit, run next door and grab a couple of strong black coffees, you do NOT want to drift off in this urban jungle of constantly shifting perspectives. I suspect this is an accurate enough look at modern New York and its inhabitants, but it's like marrying into a large family and having your first meeting with the other clan at one of those 300-person mega family reunions. It's over whelming.
---