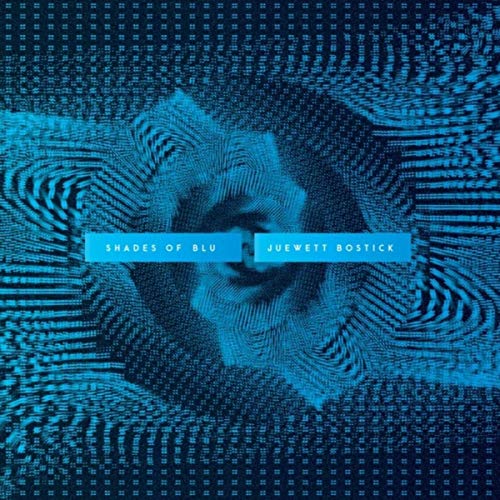 Juewett Bostick
Shades of Blu
Nutbutton Inc
Juewett Bostick has just released a brand new soul-jazz album Shades of Blu.
The album opens with "Tribal Dance (Intro)," a multi-layered number that has an exotic atmosphere. This song is deeply immersive, drawing the listener immediately into Bostick's world. There are stunning choral arrangements and a down-to-earth female vocalist that add a rich textural layer to the recording.
In "High Mode," the guitar lines are intricate and expressive, showcasing Bostick's raw natural talent and seasoned skill on the instrument. The guitar solo is also melodic and expressive. It's featured alongside a funky bass line that gives a vintage air to the song.
The third track, "Sound & Rhythm," takes the album into another direction. The vocalist gives a raw and sensual performance that burns the house down. The singer breathes life into the lyrics and gives a strong heart and soul to the piece.
"Struttin', on the Prowl" is one of the standouts on the album. The musical composition has an organic texture and sophisticated soundscape. On top of this, the production aesthetic is also crisp and contemporary. This gives the old-school genre a fresh vibe.
"Tribal Dance" features lush choral arrangements and silky guitar tones. As the song develops, the composition grows into a chaotic cacophony of voice and instrument. However, the artists always pull it back to the motifs and recurring structure. This number flirts with the instinctual and chaotic side of humanity. Yet, it always comes back to voices joined as one. "Tribal Dance" is a communal celebration that spreads positivity and joy upon every listen.
One of the most laid-back tracks on the album is "These Friends of Mine-Sight Return." The organ tones featured in this track are reminiscent of the likes of Ray Charles and Stevie Wonder, to mention but a few. In this instrumental, Bostick lets loose, unleashing a warm guitar solo that sets the mood for the last section of the album. If the previous half of the album was a party in the middle of a summer's day, the following part starts from when dusk falls.
"Shades of Blu (Aftermath) [Dark & Sexy]" is a slow-burning offering from the artist. It has a deep sensuality that develops into a dreamy soundscape. The vocals are evocative and vivid, recalling the likes of singers such as Alicia Keys, Kimbra, and Beyoncé, to mention but a few.
---