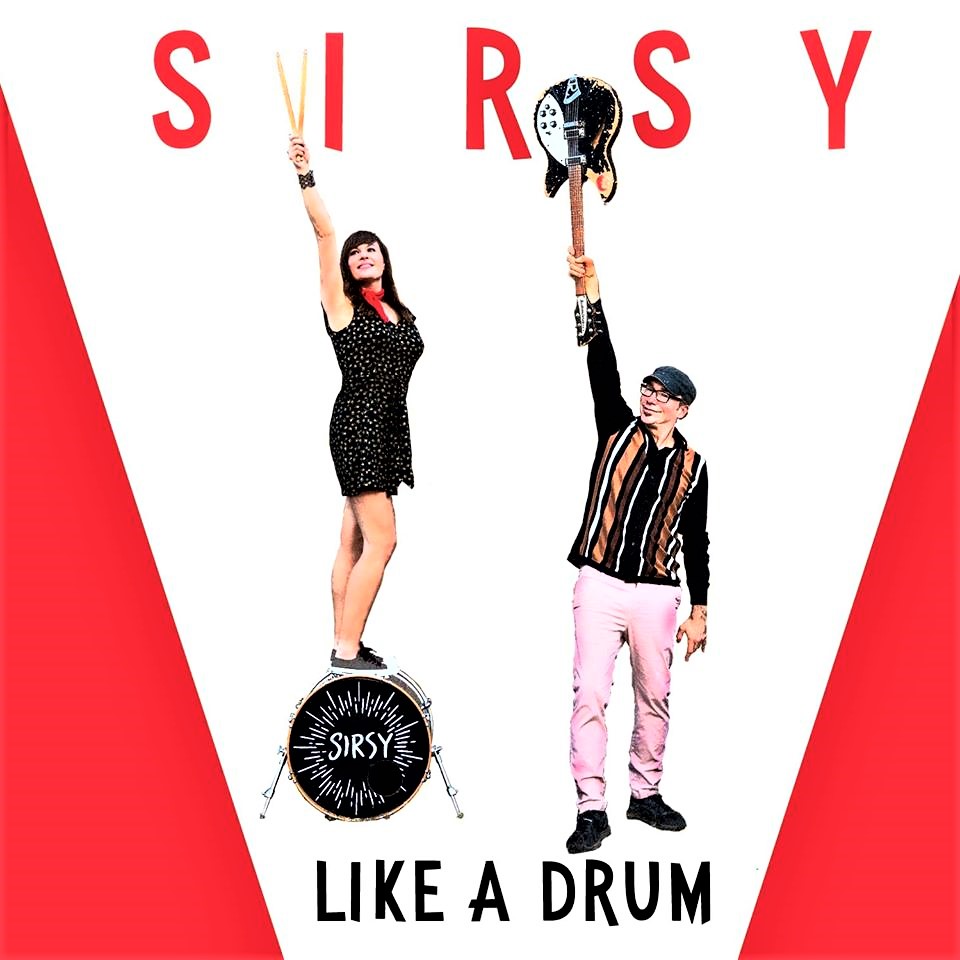 Sirsy
Like a Drum
Sirsymusic
Described by the Boston Globe as a "Little band" with a "Big sound," Sirsy has been building a well-earned rep as one of the hardest-working acts on the U.S. indie rock scene since the dynamic duo first packed up the ol' stretch van and hit the open road back in the early 2000s. Yet, despite a grueling touring schedule that keeps them traveling to the tune of more than 200 days a year, these crazed kids from Upstate New York somehow managed to recently pump out the umpteenth record of their impressive career.
Produced by Paul Q. Kolderie (Portugal. The Man, The Mighty Mighty Bosstones, Hole), Like a Drum remains faithful to the fabulous stylistic tradition set by the band's previous releases, including Coming Into Frame (2013) and Revolution (2010). Simply put, with Like a Drum, superstar singer / songwriter / drummer / flutist / violinist / pianist, Melanie Krahmer, and master songwriter / guitarist / bassist, Rich Libutti, succeed in delivering another irresistibly contagious collection.
Bursting with an inspirational message of beating life's most harrowing challenges, the title track kicks the five-song set off with glorious gusto – What don't kill us makes us stronger, right? Well, we ain't dead yet tonight! A moving, mid-tempo anthem, "Stand" speaks for those who can't "stand" for themselves – I know you're stronger than you think you are, right now. Laced with infectious Ooh-Oohs, "Death of Me" makes a bold, self-empowering statement – But my momma taught me long ago, I'm stronger than any pain that I will know. Also noteworthy, "Sweet Dreams" zings with upbeat, sassy allure – They say a rolling stone can't get no satisfaction. But I am always at home when I'm by your side.
And then there's "Satellite"- a prime example of how Sirsy always thwacks ya. At a glance, the delicate, rather unassuming record-closing track seems like a mere smoky-flavored love song. However, upon closer inspection, the lyrics will wreck your soul – And if we are stardust, I'll make a wish upon us, that these dark days will fade like stars in the sun. Doggonit, man! Why couldn't I have written that? Driven famously by an aural cocaine-fueled melody and glossed perfectly by Krahmer's seductive vocals, this one is arguably THE strongest Sirsy song to date. And I'll gladly stand by that assessment.
In sum, with a tip of the hat to the Boston Globe, I'll gleefully hail Like a Drum as a "World-class record" with "Heart-stopping songs."
---