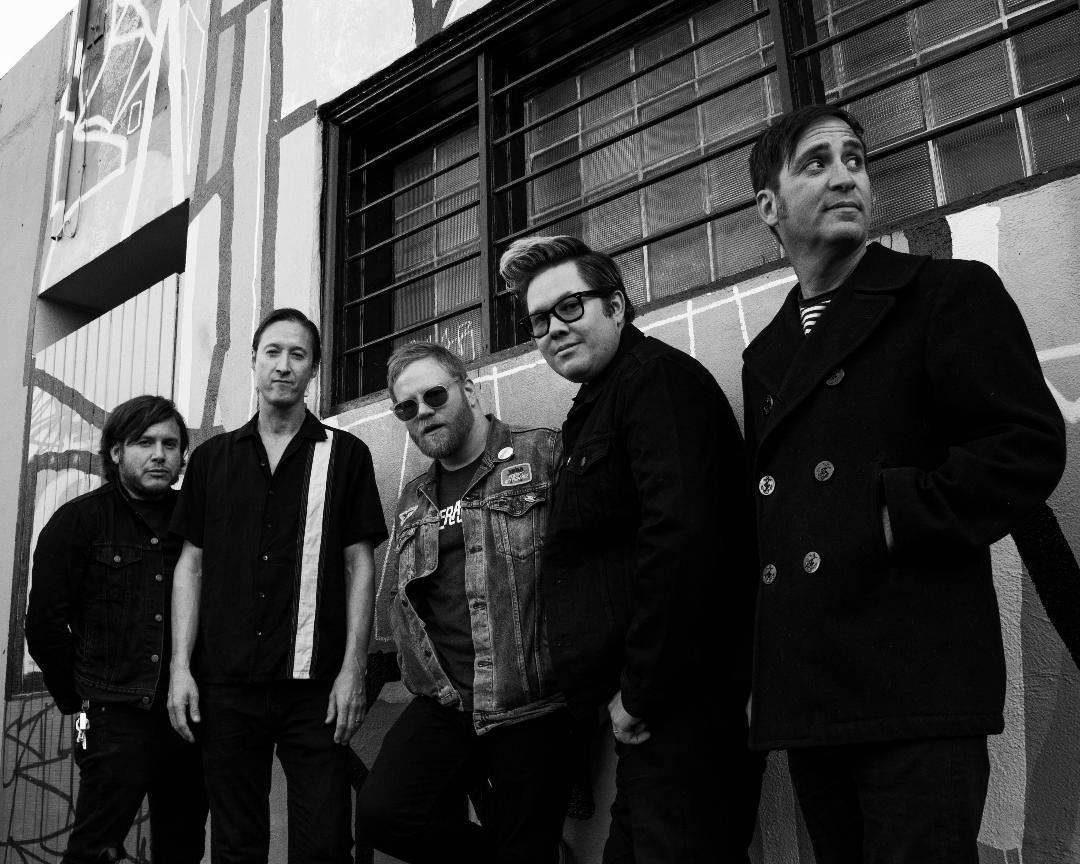 Fellow Robot
by Stacey Zering
Founded by singer/songwriter Anthony Pedroza, Fellow Robot rocket from the L.A. indie-rock circuit with blazing guitars and a deep affection for science fiction. Pedroza discusses the ingredients that fuel this explosive young act.
Q: How did Fellow Robot form?
A: Fellow Robot formed over the course of 2 years. Originally, Luis Renteria (drummer/engineer) and I just wanted to record music with no intention of ever playing live or having a real band. We tracked almost 50 songs with dozens of Long beach musicians and by the Summer of 2018, after the release of our first record solidified the band's line up.
Q: Are you a science-fiction fan, judging from the name of the group?
A: Absolutely! That's how the whole project came to be. I started writing as the character, Fellow Robot in my sci-fi novel The Robot's Guide to Music. The story takes place in the future where Fellow uploads his memories to Jason, the musician to save the humans from the Foe Bots with music. Our first two albums are from the perspective of the characters in my book and while our music isn't robotic, it expresses the desire of a sentient robot to be human. We take pride that our music is very human, and conveys deep emotions that can defeat the Foe Bots.
Q: What are the earliest memories of music you can recall?
A: My earliest memories of music are those of long family drives. My parents would normally have oldie radio stations on and I fondly remember The Four Seasons' "Sherry". They would also play cassettes of Raffi, Neil Young and The Beatles.
Q: Do you recall a strong musical community in and around where you grow up, which is where, actually?
A: There wasn't really a strong music community in Temecula, where I grew up. Just a bunch of misfits wanting to make some noise in the vanilla that is my home town. I played in a punk band with my friends Matt and Joe for a few years before I immersed myself into musical theatre. I didn't find a great musical community until I started hanging out in Long Beach.
Q: Who else is in the band, and what instruments do they play?
A: Luis Renteria plays drums for the band as well as recording and mixing a lot of our music. He plays Ringo in his Beatle tribute band Britain's Finest. He got his start in hardcore bands and before Fellow Robot was a member of the favourite Long Beach band Fathers & Suns.
Roberto Escobar plays bass and sings in the band. He has played with many amazing groups before the band including New Fidelity, Tall Walls and California Lions.
Jon Zell plays guitar and sings with us. Jon has been an active member of the Long beach music scene for a decade, most notably with his band MOVE. Michael Adams also plays guitar and sings for Fellow Robot. Michael moved to Long Beach from Seattle where he was a part owner of Mike & Mikes guitar bar and played in Weezer cover band My Name is Jonas Brothers. Michael is a guitar guru and also plays with Kali Kazoo and VAVA.
Q: Are there any artists who influenced you to change your approach to music and how?
A: My early roots and influences with music have definitely contributed to how I write and perform. Many of the classic artists of the '60s through 2000 have influenced many musicians. I write a lot of songs, and I mostly just want to make records. I think if you look at your favourite artists over the many years, that's what they did. Every now and then I'll be inspired by new artists, but I tend to look far into the past.
Q: Which artists moves you the most?
A: Each of us in the band has different tastes, but my personal favourites are The Beatles, Radiohead, Neil Young, The Beach Boys, Arcade Fire, Queen, Mr. Bungle and The Living End.
Q: What are your goals for Fellow Robot?
A: We are currently in pre production for our upcoming third LP being released through Donut Sounds Records Co. based in Seattle. I want to keep making albums with this band, finish my book and tour next year. We hope to open for some of our favourite artists in the future and keep writing music that moves us. ◼
---