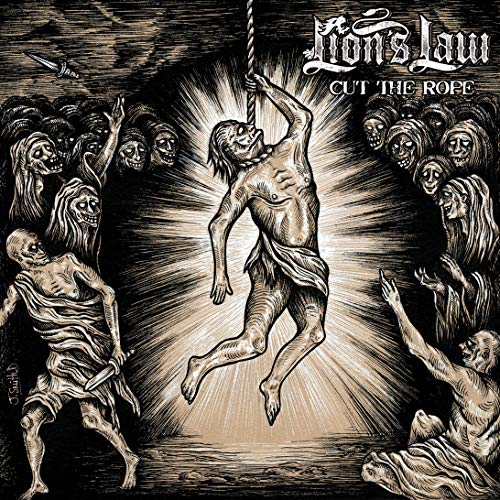 Lion's Law
Cut the Rope
Pirate's Press Records
The beauty of Oi/Streetpunk lies in its simplicity. Straight, catchy, and to the point, you don't have to know many chords or even speak the King's English to bang out some anthems about how "They" are gonna get what's coming to them, the need to stick together, and how awesome it is to get drunk. That's why countries as far afield as Japan and South America have contributed to the primarily English sub-genre. Closer to the genre's birthplace, long-running anti-racist Paris streetpunk band Lion's Law new 7", "Cut the Rope" blends the simplicity and directness of prime British Oi with the power of early American hardcore, resulting in a fuller, more powerful sound than most streetpunk.
The anthemic title cut sounds like a mixture of prime British Oi and American punk with a a European John Brannon shredding his vocal cords. B-side "Get It All" borrows a riff from early Circle Jerks, and features a NYHC style breakdown. Both songs' catchy three syllable choruses are catchy and tailor made for singalongs.
The production is powerful and heavy, something a lot of Streetpunk can lack, and the overall effect is a blend of tuneful Oi and American hardcore before things sped up into breakneck speeds. Hopefully this is a teaser for a full album soon.
---