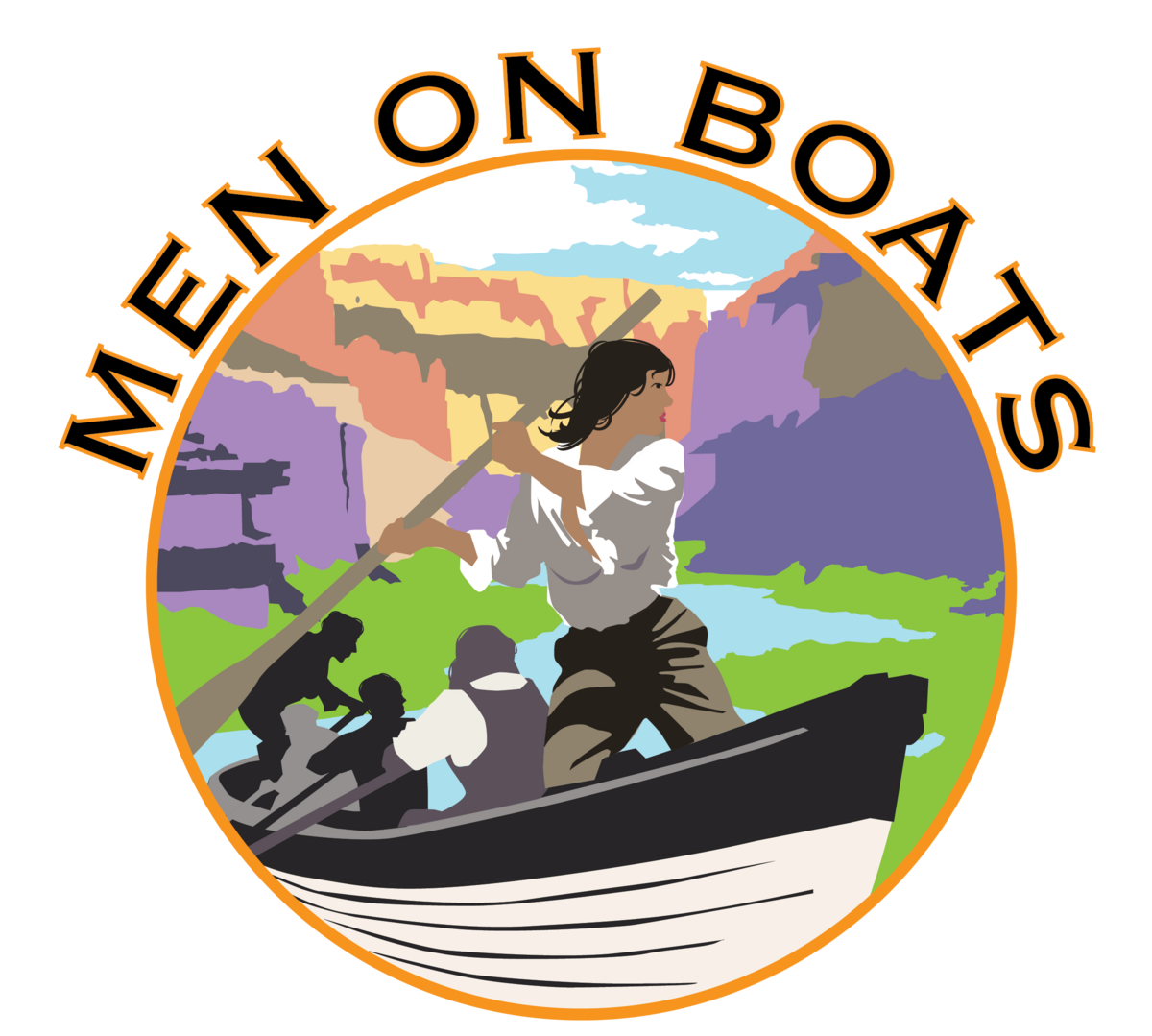 Men on Boats
Mad Cow Theatre
By Jaclyn Backhaus
Directed by Rebecca Lane
Starring Cynthia Beckert and Allison Piehl
Orlando, FL
The Wild West brings us thousands of stories, many of which may be true. In 1867 John Wesley Powell (Beckert) took a crew of ten other adventures and set out to run the length of the unexplored Colorado River. Washington would love to settle this area to nail its grip on these lands claimed by Indians and the Spanish crown. It sees no reason a lack of water would prohibit that. Mad Cow recreates this grand adventure, and they do devote their larger space to this ambitious project. The all-male Powell expedition is presented with an all-female cast, which is a big deal for some, and just an interesting artistic choice for others.
This is a historical event and it was not only well documented but drew enormous public attention as well. Along with the tough talking Beckert, there second in command William Dunn (Piehl,) John Colton Summer (Iris Lyn Sherman,) and "Old Shady" (Missy Barnes.) We don't explorer the backstories of these rowers, other than they mostly came out of the war and are looking for excitement. There are four boats on this expedition, none of which are on stage. This is just as well; these boats were heavy oak row boats. Everybody gets to name a mountain or a cliff, it's as much fame as possible for this crew. Much of the show is devoted to rowing sequences where a lookout attempts to call the side of the river that should be riding to not die on the rocks. Errors can cause disaster; and it's not just loss of life or a pair of hands; at one particularly dramatic point both their whiskey and their tobacco is a risk. Priorities! That's the trick.
It's an action packed show; the ride IS rough, and there are plenty of camp scenes that allow us to explore their inner workings of these brave (or fool hardy) explorers. One great sequence has Powell half way up a cliff and unable to get down. There's always gravity, that hash mistress of rock climbing but he gets some help from his crew. I found the show enjoyable and enlightening with a solid cast that got their job done. And the only ones who didn't make it back to civilization where the three folks who bailed out 90% thought the run and were never seen again. Stay with the pack, that's the way to survive.
---