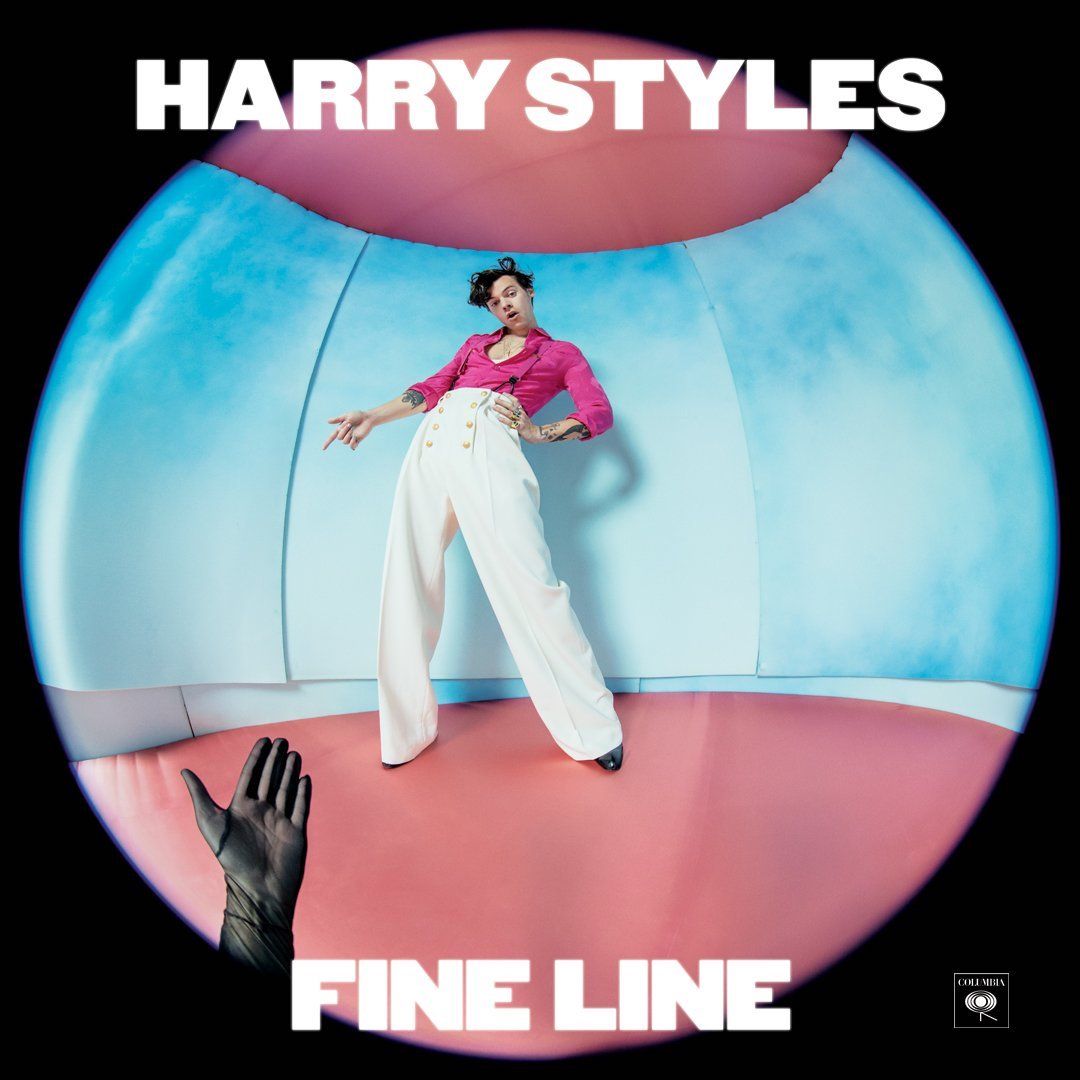 Harry Styles
Fine Line
Columbia Records
It was pure pandemonium as throngs of fans – some composed, others crazed, packed into the 18,000-seat Los Angeles Forum – while thousands more were detained outside the venue – the result of a ticketing snafu. But then again, little in the world of Harry Styles would seem predictable or subdued. And when the frustratingly handsome One Direction alumni launched his second solo record, Fine Line, on December 13th, he did it in style (no pun intended) with the one-off promotional L.A. concert – an event so big, even Styles' longtime pal Stevie Nicks showed up to join the worshiped 25-year-old pop star onstage in a rousing rendition of her signature staple, "Landslide." And the crowd goes wild!
The Forum gig aside, Styles has been on a non-stop media blitz since dropping Fine Line – including a recent appearance hosting Saturday Night Live. "I'm not in a boy band anymore," he announced during his opening monologue. "I'm in a man band now," he added with a charming grin.
In 2017, Styles unveiled his self-title solo debut. To say that the record blew up globally would be to understate the stats. In fact, in an era when hard copy content is being consumed in smaller and smaller quantities, Harry Styles went platinum – hitting #1 on album charts worldwide. In short order, Styles established an impeccable reputation as a young artist with an old soul – marrying legit modern pop to authentic classic rock. So far, it's been a magically delicious union.
But two years is an eternity when you're on pop star savings time. And Styles set out to prove that the success of his solo debut was no fluke. In December 2019, his sophomore effort arrived at traditional retail outlets and digital distributors across the globe. Based in part on the strength of three contagious pre-release singles, Fine Line immediately broke long-standing first week sales records.
Boasting an impressive production team – Jeff Bhasker, Kid Harpoon, Tyler Johnson, Greg Kurstin, Mitch Rowland and Sammy Witte, Fine Line showcases 12 tempting tracks, all of which were written by Styles along with a slew of co-conspirators.
Produced to electro-pop perfection, "Golden" is refreshingly honest and pure – boldly passionate, bravely vulnerable. Styles speaks openly to the fear factor of taking a relational "plunge" – I know that you're scared, because hearts get broken. The result is a honey-flavored aural seduction. Equally infectious, the single, "Watermelon Sugar" dances lightly – delivering a delightful, Buick-sized hook.
While "Adore You" and "Lights Up" also were wildly popular singles, it can be argued that the hits aren't necessarily the record's strongest tracks. Driven by seemingly "Never Going Back Again"-inspired guitar work, "Cherry" is but one guest female lead vocal shy of completely recreating Rumours-caliber cred – a simply irresistible, transparent breakup song.
Described best (by me) as one of the most moving masterpieces of the last quarter century, Styles' 2017 single, "Sign of the Times" was epic, indeed. In 2019, he scores in an amazingly similar fashion with the emotional, Peter Gabriel-flavored heartbreak ballad "Falling." Styles' words and delivery are chilling – Elton and Bernie confer, and then convey – "Bravo, Harry!"
Accented by hints of authentic nylon string buzz, "To Be So Lonely" is a delicate acoustic treat – with an ever-so slight splash of Westerberg swagger on the backside. While Styles may in fact actually be "an arrogant son of a bitch who can't admit when he's sorry," it's hard to imagine the hunky heartthrob being "lonely" for long.
Equally ambient treasures, "She" and "Sunflower, Vol. 6" both ooze hypnotic, retro soft pop allure – enhanced by "out of the box" guitar work, while "Canyon Moon" is a playful romp that might compel us old timers to "love the one you're with."
It's become Styles' admired mantra and widely used hashtag – "Treat People with Kindness." Popping straight off the grooves, this one packs pure ELO punch, while smackin' ya with a super-sweet, sunshine-filled message. Preach it, "Pastor" Harry!
The bar that measures quality artistry has been set so low these days, it's easy to stub your toe on it. But I guess it's just a sign of the times. However, with Fine Line, Harry Styles continues to raise that bar – defining what a true pop star should be.
---