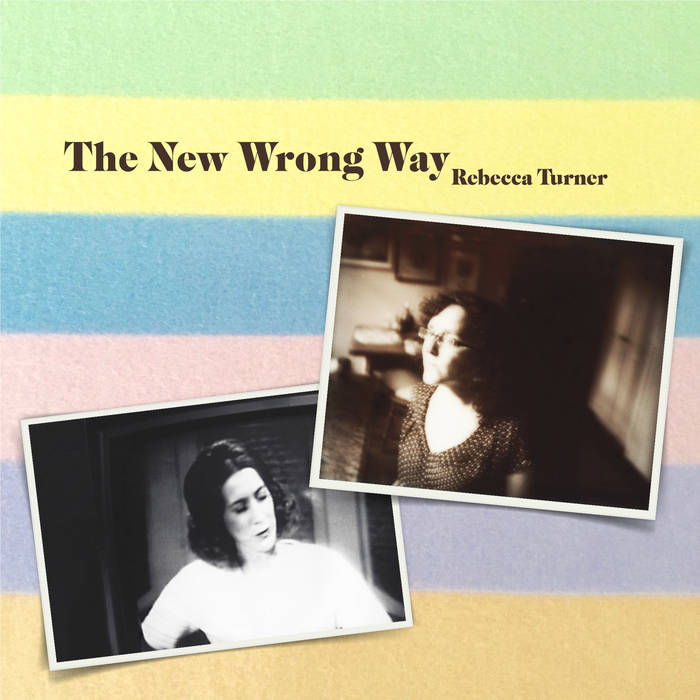 Rebecca Turner
The New Wrong Way
Rebecca Turner is a music fan. She makes her own music, and her love for other people's tunes shine through like a beacon. I don't mean that you can spot her influences and say, that one is her take on "Damn the Torpedoes." I mean the tent pole songs on The New Wrong Way are about music and fandom. "Cassandra" is sung from the point of view of a fan's rapture when listening to their favorite singer. "Tom Tom" is a story about a student studying in Japan who, "took three buses and a train" to track down the an XTC compilation. "What If Music" is a meditation on the effect music has on her life. Rebecca sings about how music "has let me down and led me astray as many times as it's saved the day." As an unrepentant music addict, these are all feelings I can identify with. I hear a fellow traveler in the music Rebecca Turner makes.
Like a lot of people in the music industry, Turner has a day job. She and her partner run a mastering studio in New Jersey where they oversee mixes of albums by their heroes like Richard Thompson and the Feelies. The work has kept her away from her own music for 10 years, but there came a time when the songs in her head just had to break free.
The New Wrong Way was mostly done in one or two takes with the musicians playing together. The relaxed recording process results in a warm, intimate, uncluttered sound. The music supports Turner's insightful lyrics about change, growing older and love. Phrases that catch my imagination pop out of these songs. "The Cat That Can Be Alone," inspired by the by jazz singer Anita O'Day's autobiography, opens with some great imagery; "I was born in Kansas City, you could easily have missed me in among the walkathon girls." On, "Your Job," a song about obsessing over work, Rebecca sings, "I know you take your work so seriously. Well, right now your job is to go to sleep." That line hits home because it reminds me of all the sleepless nights I've had obsessing over something that happened at the day job. I'll remember Rebecca's advice next time that happens.
---