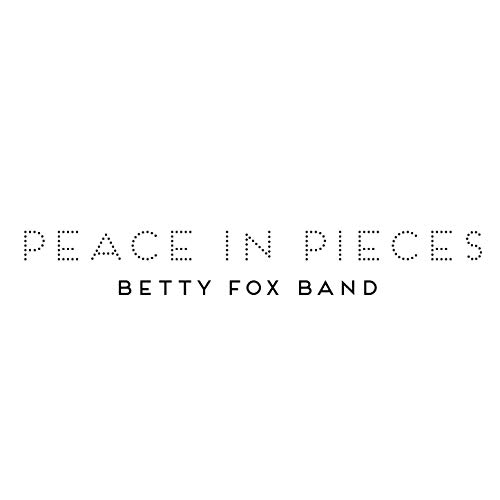 Betty Fox Band
Peace In Pieces
Intercept Music
Some people are just plain born to sing, and Betty Fox is certainly one of them. Combining blues, rock, funk, soul and gospel, the 27-year-old songstress has just released her third album, Peace In Pieces, and it is sure to be her breakout record. Her heart-wrenching, soul-piercing style has been wowing Florida fans for years, but after recording this gem at iconic FAME Studios in Muscle Shoals, Alabama, it is her time to shine for the rest of the world. Backed on piano and organ by industry luminaries Spooner Oldham and Clayton Ivey as well as the FAME horn section, Fox and her band have outdone themselves. Co-produced by Fox, guitarist Josh Nelms and bassist Barry Williams, the 14-track record includes 13 originals and one traditional gospel standard. Fox's vocal range and depth echo Ella Fitzgerald, Etta James, Aretha Franklin, and Beth Hart. But make no mistake – Fox's style and sound are uniquely her own.
The record opens strong with "Green Light," an upbeat rocker that displays Fox's incredible vocals. Slowing down the tempo with the hauntingly beautiful "Winter's Cold" and "Marie," Fox impresses with her vocal control. But on "Sweet Memories," she builds slowly and showcases her range until letting loose at the end and belting it out for all the world to hear. Brad Guin's (FAME) sax accents are perfect too. Returning to a rocker on the title track, "Peace In Peaces," Fox then follows it with the slow burner, "Let Go or Be Dragged," a real album highlight. I really like song placement on this record. It flows very well between upbeat and slower tracks.
Other standouts include the fun "Feels So Good," "Shattered Dreams and Broken Toes," which has an Adele feel to it, and "Sweet Goodnight," a moving piece written with her stepmother about her father, who died of Lou Gehrig's Disease. But it's the last two tracks that put this record into a different realm and really show Fox's maturity as a singer. "Fireflies" gives me chills every time I listen to it and should be getting airplay everywhere. It is stunning. The only way to round out this brilliant record, naturally, was for the girl who grew up singing in church to cover a gospel standard, Mosie Lister's "'Til the Storm Passes By." Don't be surprised if you're on your knees by the time this record ends. It's that great.
I have been privileged to see Betty Fox live multiple times, and every jaw-dropping performance leaves me wanting more and inspires me to believe that a bonafide star has been born. She pours such a depth of emotion into every note of every song. This record is chock full of promise and brimming with heart and soul, just like Fox. Get this record. Watch her soar.
---