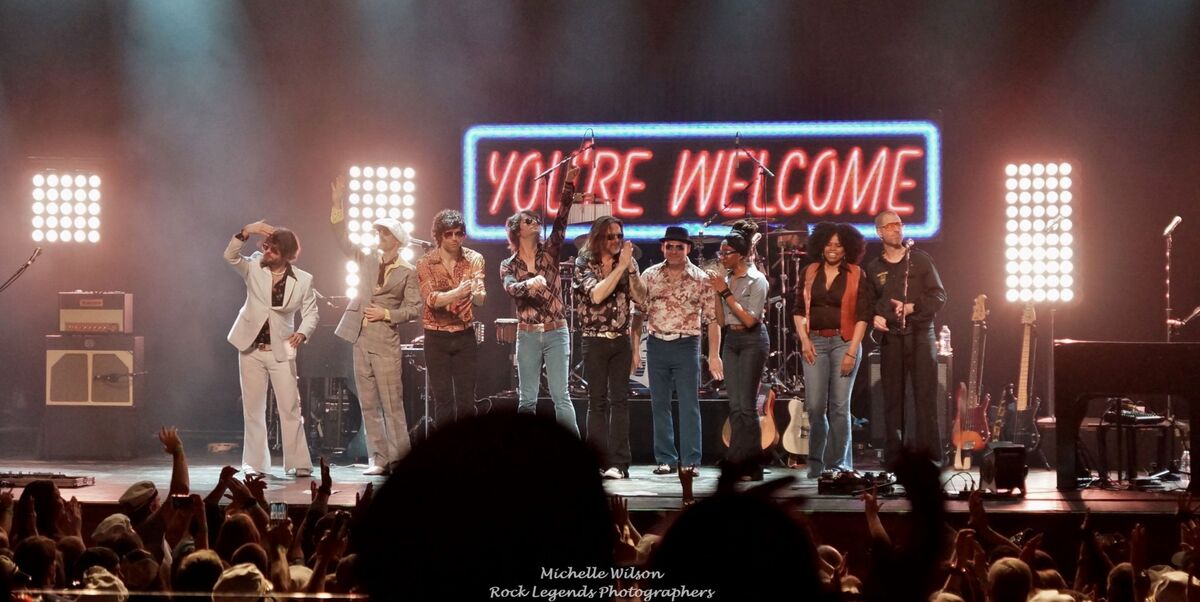 Yacht Rock Revue
House of Blues, Orlando, Florida • February 8, 2020
by Michelle Wilson
A few weeks ago I was emailing with a publicist concerning a particular band, when he asked if I would consider covering Yacht Rock Revue at House of Blues Orlando. Uhhh…who? I had never heard of them, but quickly schooled myself through several internet searches. And then I was intrigued. Their backstory is an unlikely but awesome thing of beauty. The Atlanta-based collective started out as a goof in 2007, performing '70s and '80s soft pop hits and even donning wigs and polyester. It was "supposed to be" a one-time gig but to everyone's surprise it took off, and the band has been touring steadily ever since. The "Hot Dads In Tight Jeans" (also the name of their forthcoming album of originals – their first) garnered such a huge following that they quit their day jobs. Eventually, deals were signed with Live Nation and SiriusXM. It doesn't get much better than that. They even do private corporate events. They play to sold-out crowds (this one no exception) of die-hard fans who line the stage barricade wearing "yacht" captain hats. This is NOT just your typical tribute band. This is a first-class group of multi-talented, high energy musicians who know how to work the crowd and keep them engaged throughout the show. I literally looked at my phone to see what time it was, and 45 minutes had passed in what felt like five. The place was packed and there wasn't an inch to move. Lucky for us, we were allowed to photograph the entire show and remain in the photo pit. And what a show it was.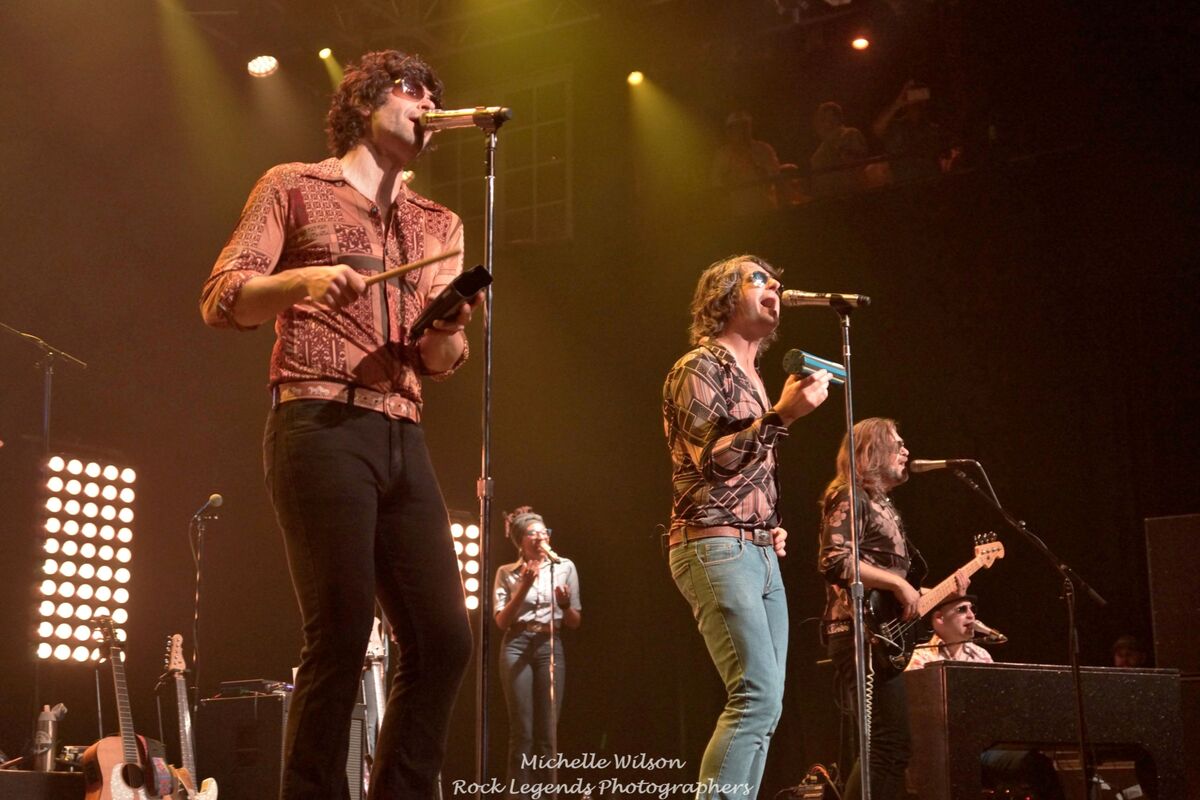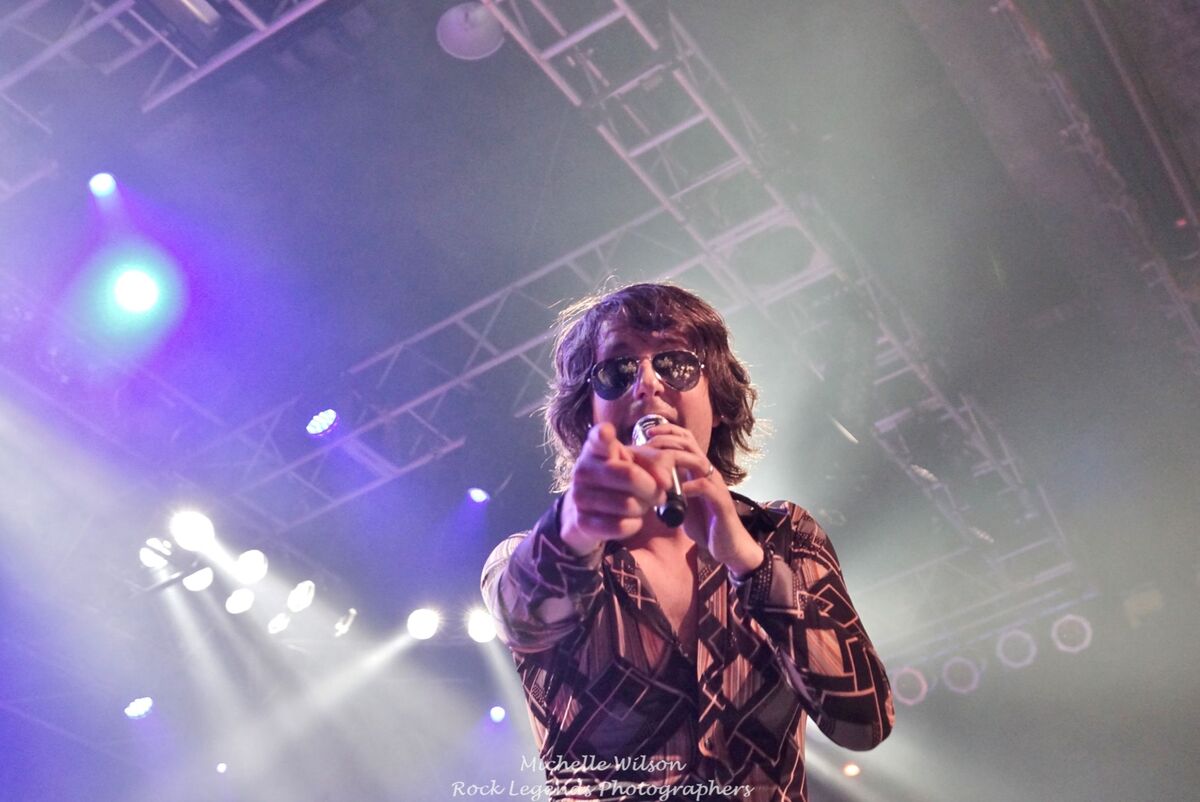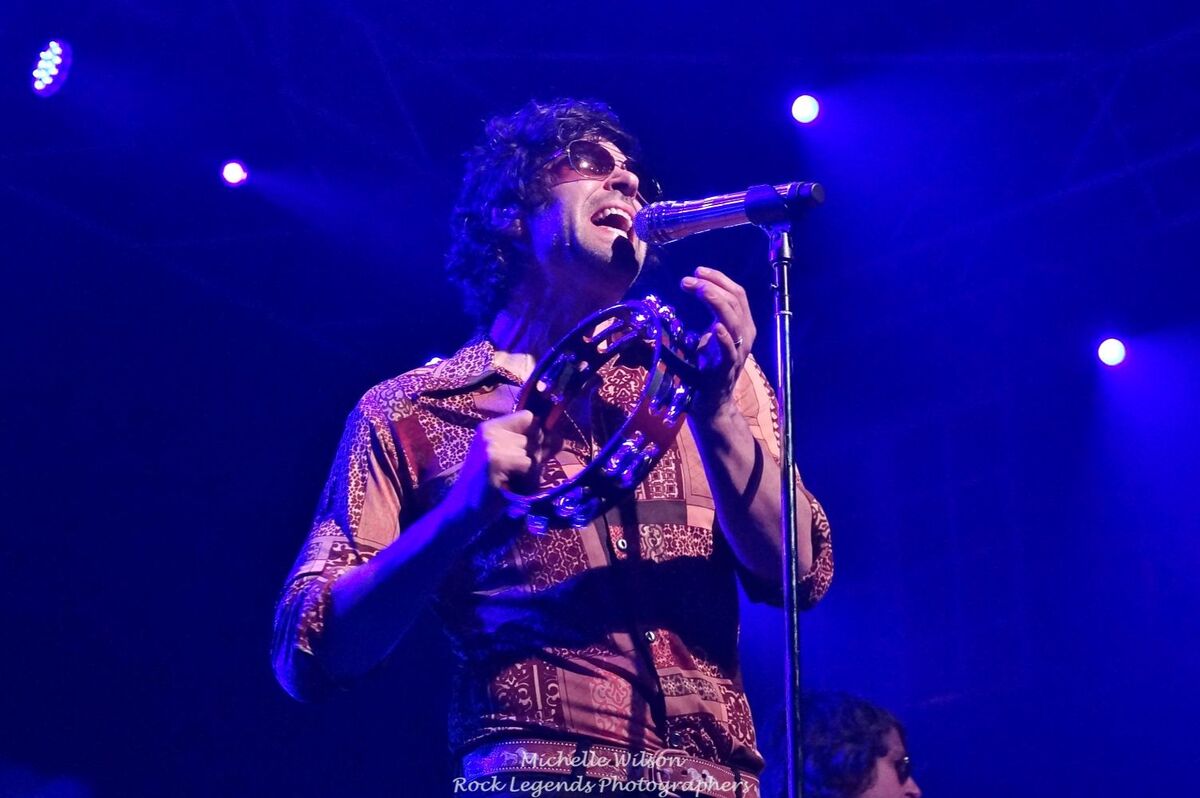 Yacht Rock Revue includes frontmen Nicholas (Nick) Niespodziani (guitar/percussion/vocals) and Peter Olson (guitar/percussion/vocals), Mark "Monkeyboy" Dannells (guitar/vocals), Mark "Question Mark" Cobb (drums/vocals), Greg Lee (bass/vocals), Mark Bencuya (keys/vocals), David Freeman (saxophone/keys/EWI/vocals), and Keisha and Kourtney Jackson, a soulful mother/daughter backup duo. I can't say enough about the talent that was on this stage.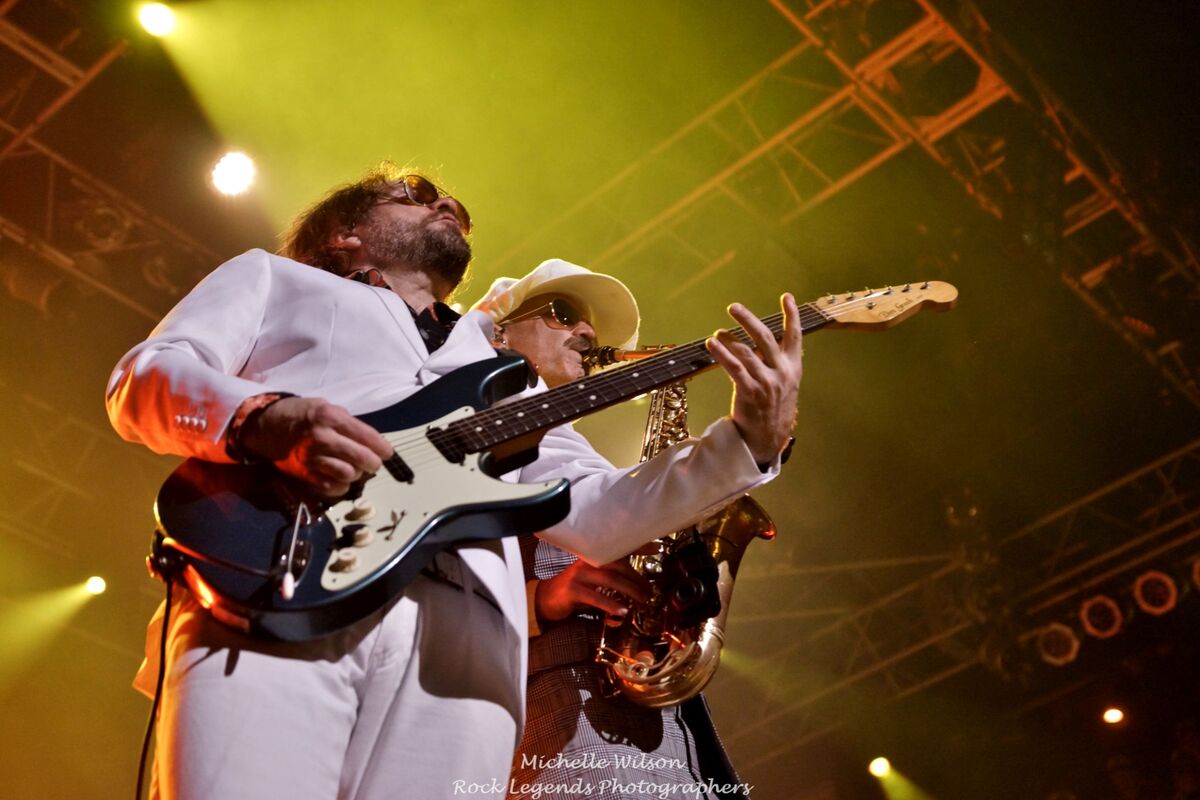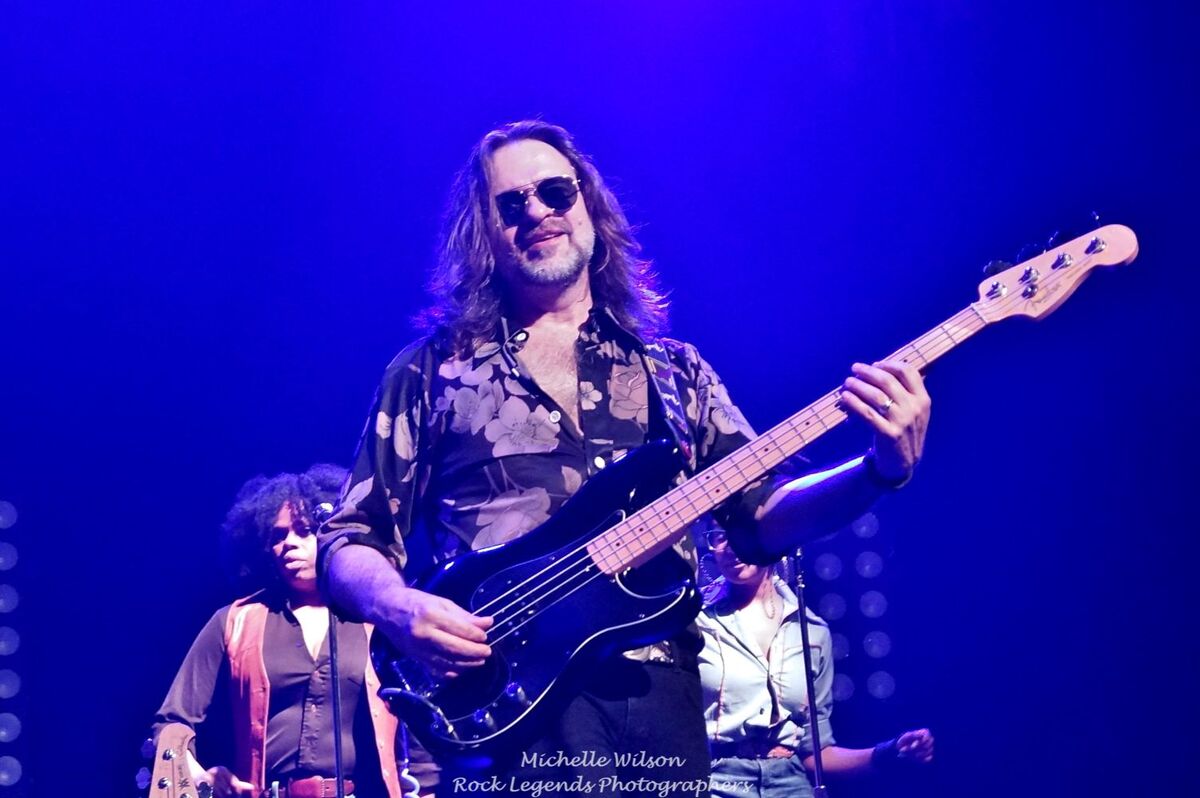 Now, you may be saying to yourself, '70s and '80s light rock? Really? REALLY. Who doesn't love that stuff? And their renditions are spot-on. Songs from Christopher Cross, Michael McDonald, Jackson Browne, Steely Dan, Boz Scaggs, Kenny Loggins, America, Little River Band, Hall & Oates, Robbie Dupree, Lionel Richie, Toto, Ace, Fleetwood Mac, Ambrosia, Paul Simon, George Benson, Rupert Holmes, Gerry Rafferty, and even Queen – they were all there, and they were stellar. Some of these singers have even shared the stage with the band in the past. There wasn't a single tune that the fans didn't know, and everyone sang right along. Peppered in were two tracks off the aforementioned new release, Hot Dads In Tight Jeans ("Step" and "Bad Tequila"), and they blended seamlessly with the covers. The dazzling light show (courtesy of "Peaches") only added to the allure.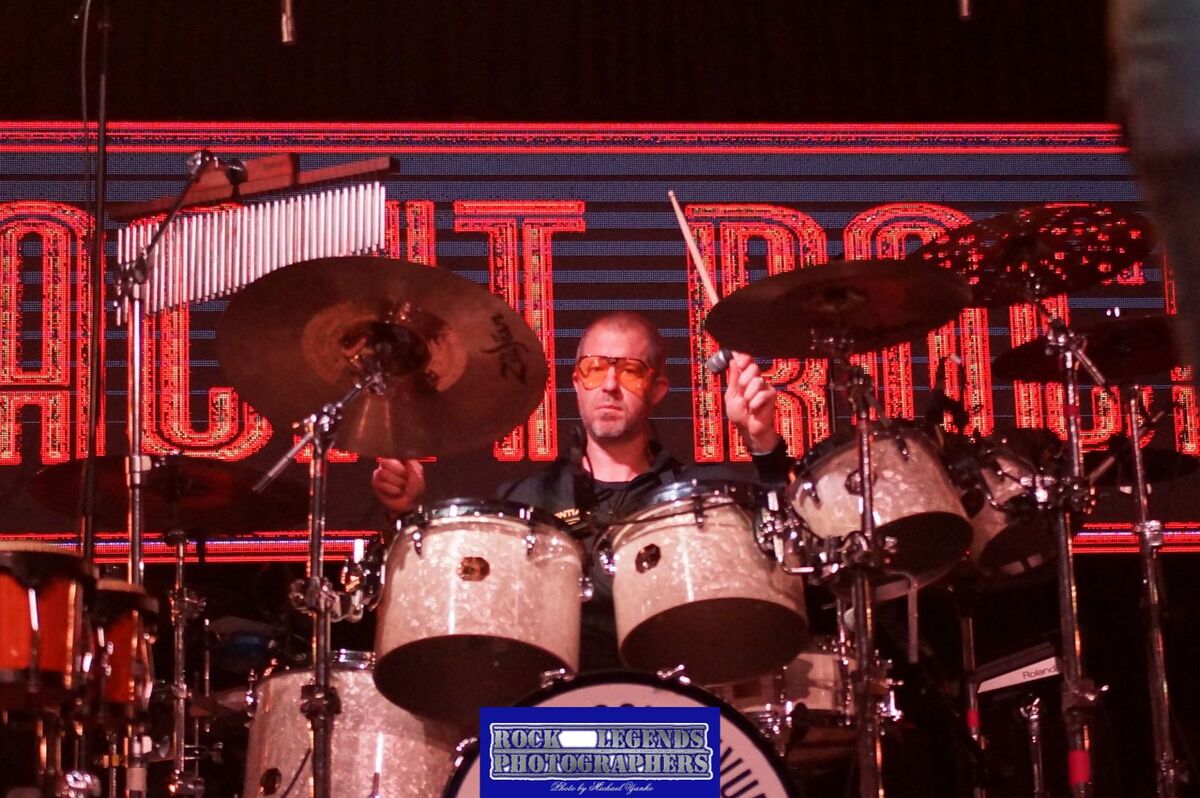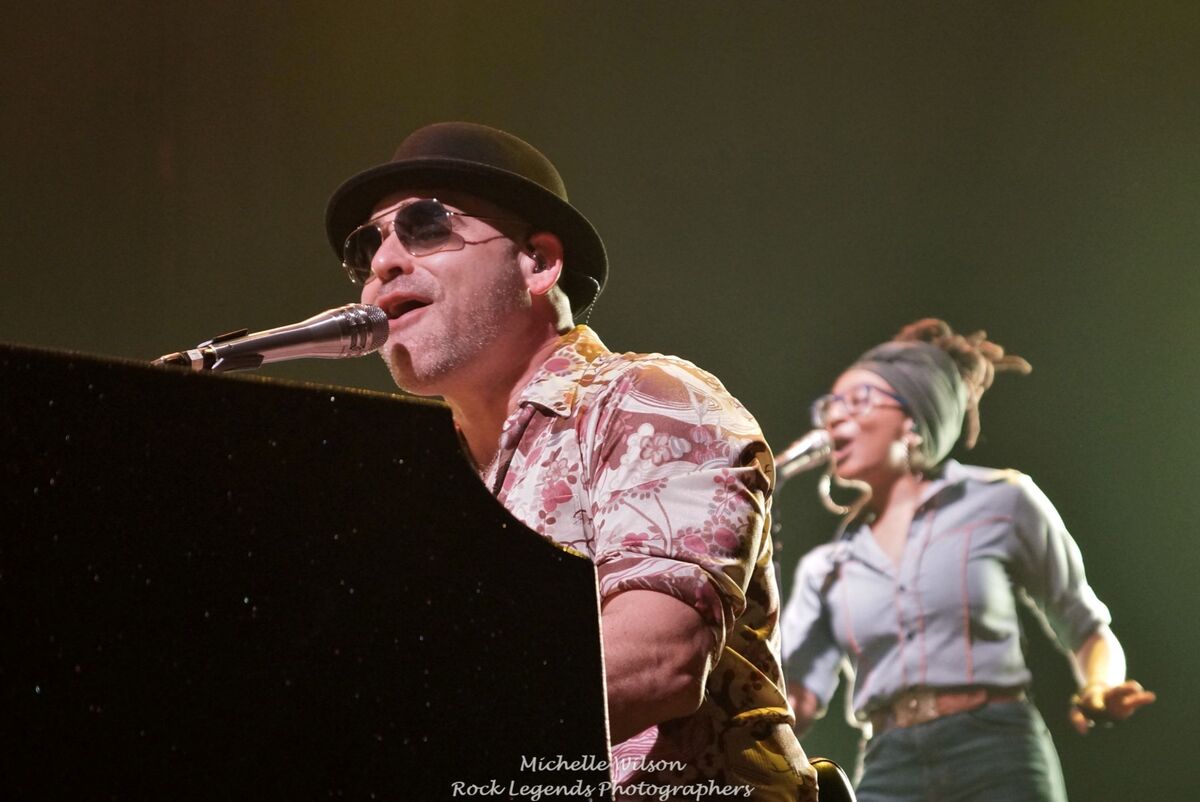 Clad in form-fitting jeans, '70s-style polyester shirts and even a leisure suit, the band took the stage at 8:45 as 10cc's "I'm Not In Love" filled the venue. Opening with "Sailing" from Christopher Cross and running through a soft rock extravaganza, the concertgoers definitely got their money's worth. "Orlando feels good tonight! I knew these were our people! I could feel it! Not only is this our biggest crowd ever but our best! Thank you!" Hit after hit kept coming as the capacity crowd of 2,500 belted out the lyrics with the band, all the while dancing and having a great time. The band played until 10:40 and briefly exited, returning to offer a two-song encore, Paul Simon's "You Can Call Me Al" and a mind-blowing "Bohemian Rhapsody" from Queen, wrapping it all up at 10:55.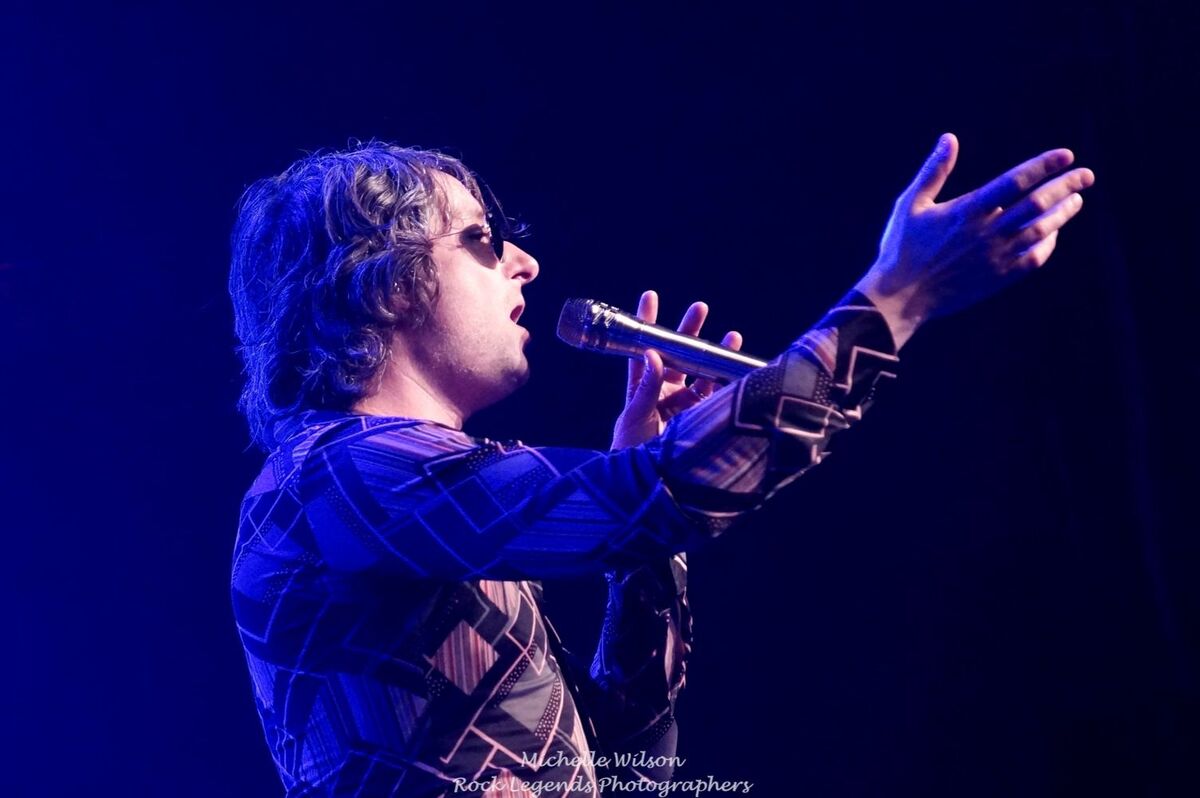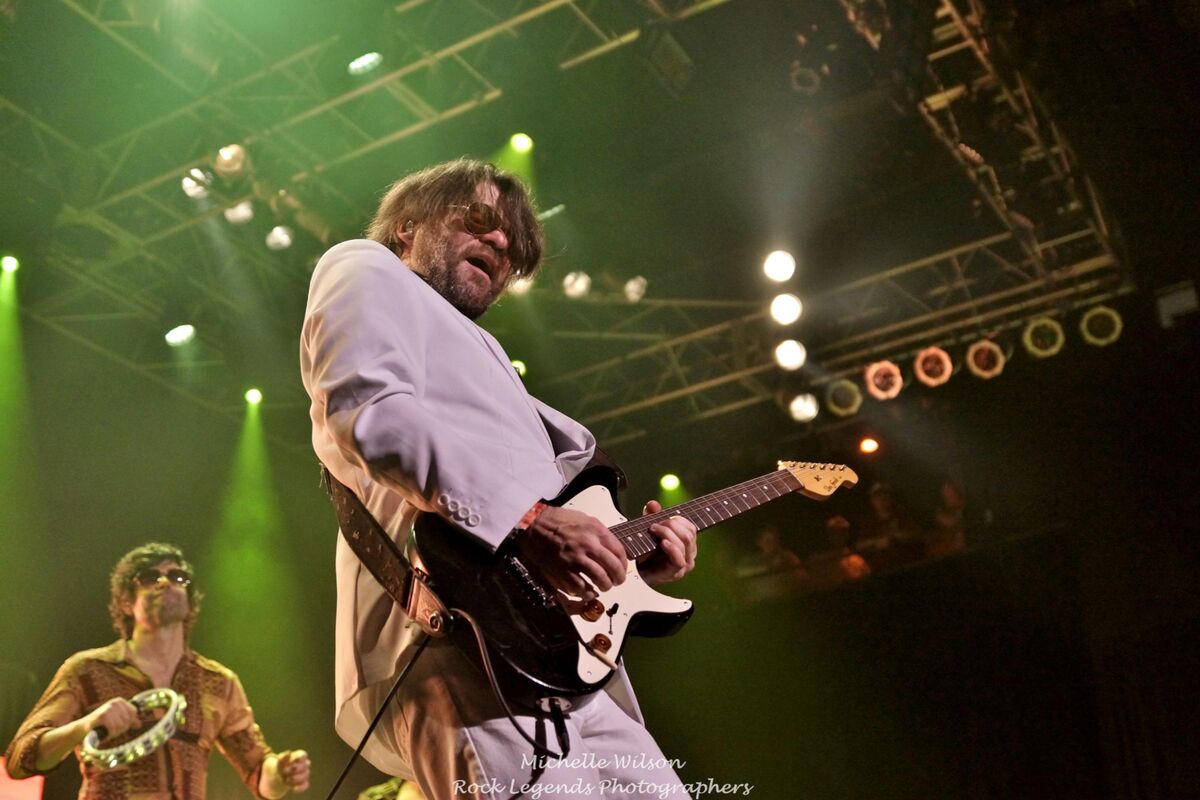 It's hard to offer "highlights" because everything was incredible, but some standouts included Michael McDonald's "What A Fool Believes," two of my favorites from Hall & Oates, "Rich Girl" and "She's Gone" (which they absolutely slayed), Toto's "Africa" and "Rosanna," America's "Sister Golden Hair," Little River Band's "Lady," "Hey 19" and "Reelin' In The Years" from Steely Dan, Paul Simon's "Late in The Evening," and crowd favorite, "Escape (The Pina Colada Song)" from Rupert Holmes ("You ready to sing along Orlando?"). There were numerous sax solos, but two true gems were during Ambrosia's "Biggest Part Of Me" and of course, Gerry Rafferty's "Baker Street." Also mixed in was Lionel Richie's "Running With The Night," a new and welcome addition to their set. At a few different points, Nick and Peter grabbed instant cameras and photographed Monkeyboy and Freeman, tossing the pictures out into the crowd.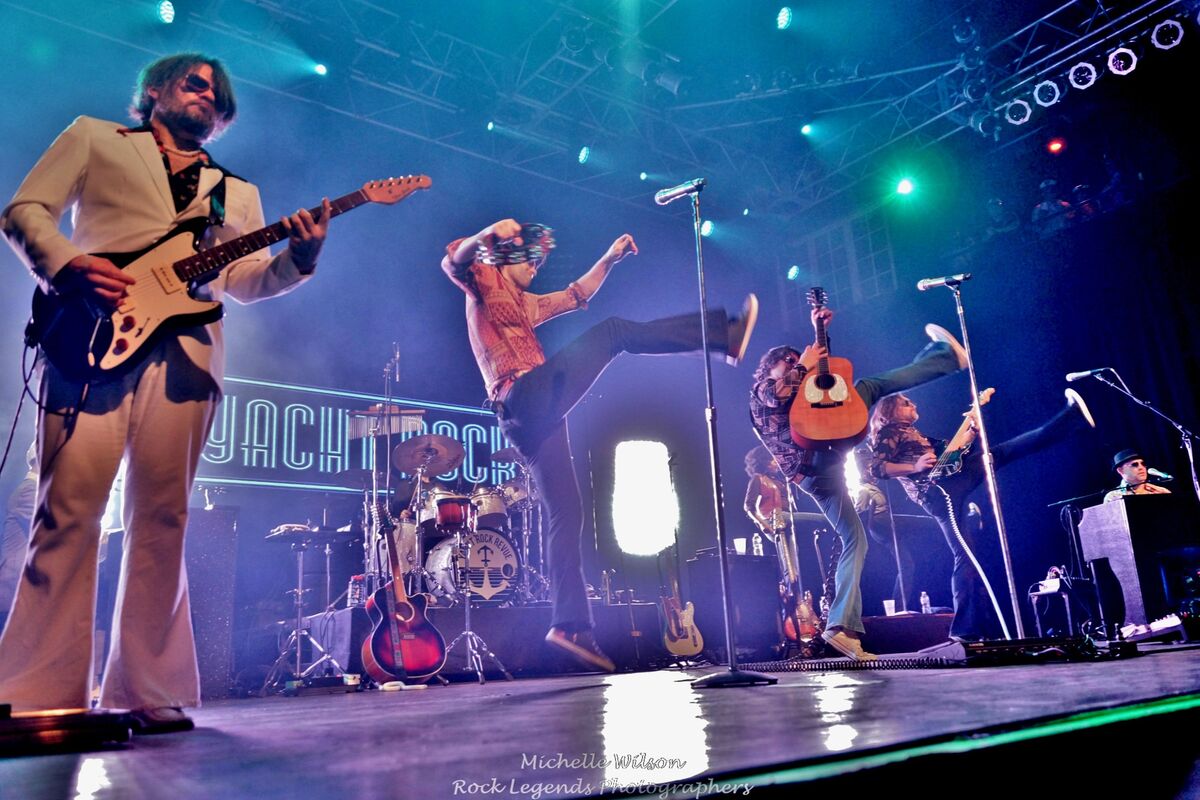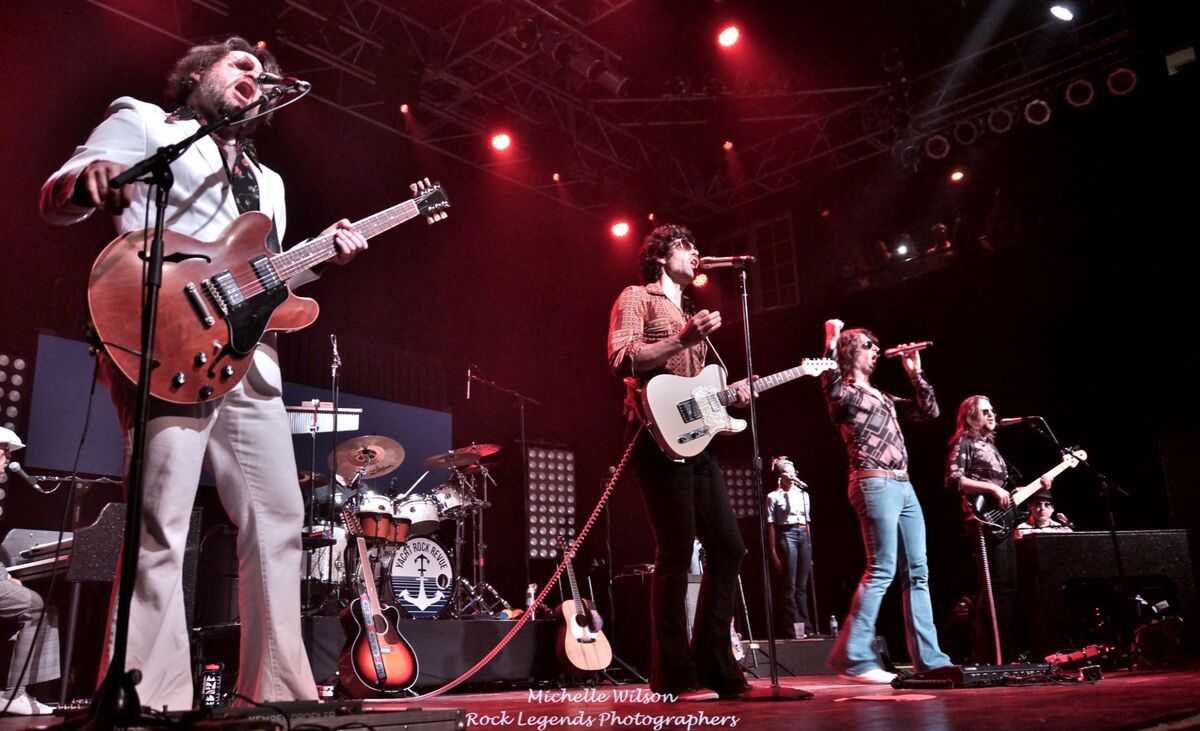 I have to admit that going in I wasn't sure what to expect, but I came out a Yacht Rock Revue convert. There was such a fun, energetic vibe coursing throughout the HOB. I don't think anyone left before it ended, and I doubt anyone wanted it to end. I can't wait for them to come back to Orlando! Get out and see Yacht Rock Revue if they come through your area, and take a trip down '70s and '80s memory lane with some amazing musicians.
Check out all of the photos from Rock Legends Photographers:
https://rocklegendsphotographers.smugmug.com/ROCK-CONCERT-PHOTOS/YACHT-ROCK-REVUE-House-of-Blues-Orlando-2-8-2020/
◼
---