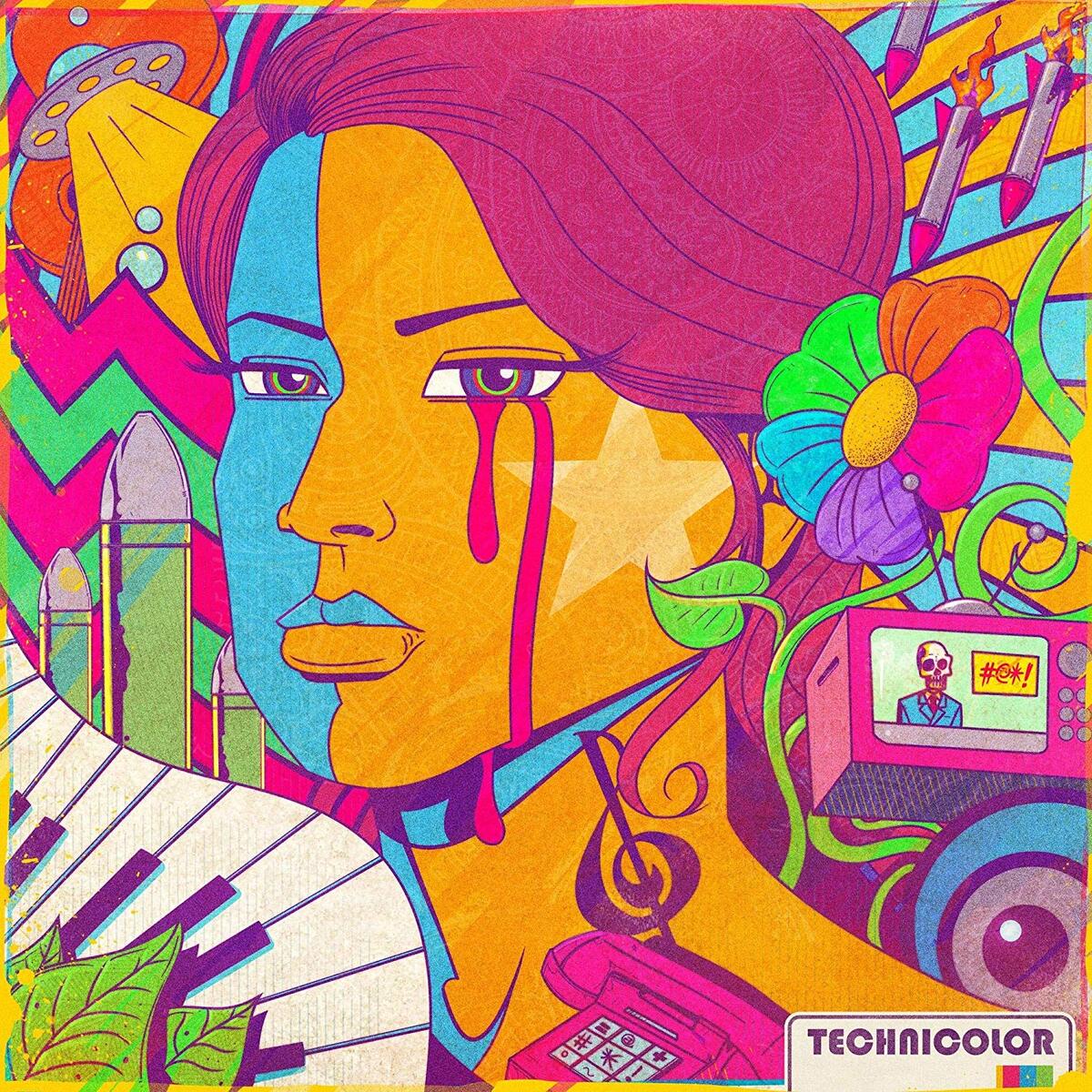 Sweet Lizzy Project
Technicolor
MonoMundo
Imagine going into a pitch meeting with HBO or one of the other cable giants. Have I got a story for you! It's about this microbiologist in Cuba who really loves rock and roll. She starts a band playing indie rock songs, in English. They make an album in their apartment and have a hit with a cover of an Enrique Iglesias song, in English! Then they meet an American rock star who whisks them away to Nashville and signs them to his record label. The execs would probably show you the door telling me to come back when I have something believable; like sparkling vampires.
The thing is, that's more or less the true story of Sweet Lizzy Project. Singer Lisset Diaz did get her start as a singer while earning a degree in microbiology. In 2014 she founded Sweet Lizzy Project. Lisset met Raul Malo of the Mavericks on the PBS show, Havana Time Machine. A bond was formed that eventually led to Malo bringing Sweet Lizzy Project to his studio in Nashville to record Technicolor.
"Technicolor" kicks off the album with a beguiling pop song that has echoes of Kate Bush and David Gilmore-era Pink Floyd. The song has shifts in tempo and lush arrangements giving it that art rock sheen without compromising pop hooks. "Ain't Nobody to Call" has a gnarly, pop punk sound colored by distorted vocals and a "My Sharona" rhythm. That Cuban hit song, "Turn Up The Radio" ("Subeme la Radio") give the Enrique Iglasias tune a straight on rock reading while still retaining just a hint of the original reggaeton rhythm.
"The Flower's in the Seed" is the literal and spiritual centerpiece of the album. The Mavericks join Sweet Lizzy Project in the studio echoing their first meeting on that PBS show. Lizzy and Raul Malo share vocals that meditate on what may come. On the chorus, they sing, "The rain is in the clouds… Love is waiting to reveal itself. The flower is in the seed." It's a cautiously optimistic song, with just a hint of fatalism.
Sweet Lizzy Project were extremely lucky when they met Raul Malo, he's become a mentor and advocate for the band. The Mavericks are taking Sweet Lizzy on tour with them, giving their fans a chance to discover these Cuban rocker for themselves. If the band can make it in Havana as an English language rock band, they can probably win fans wherever they go.
---