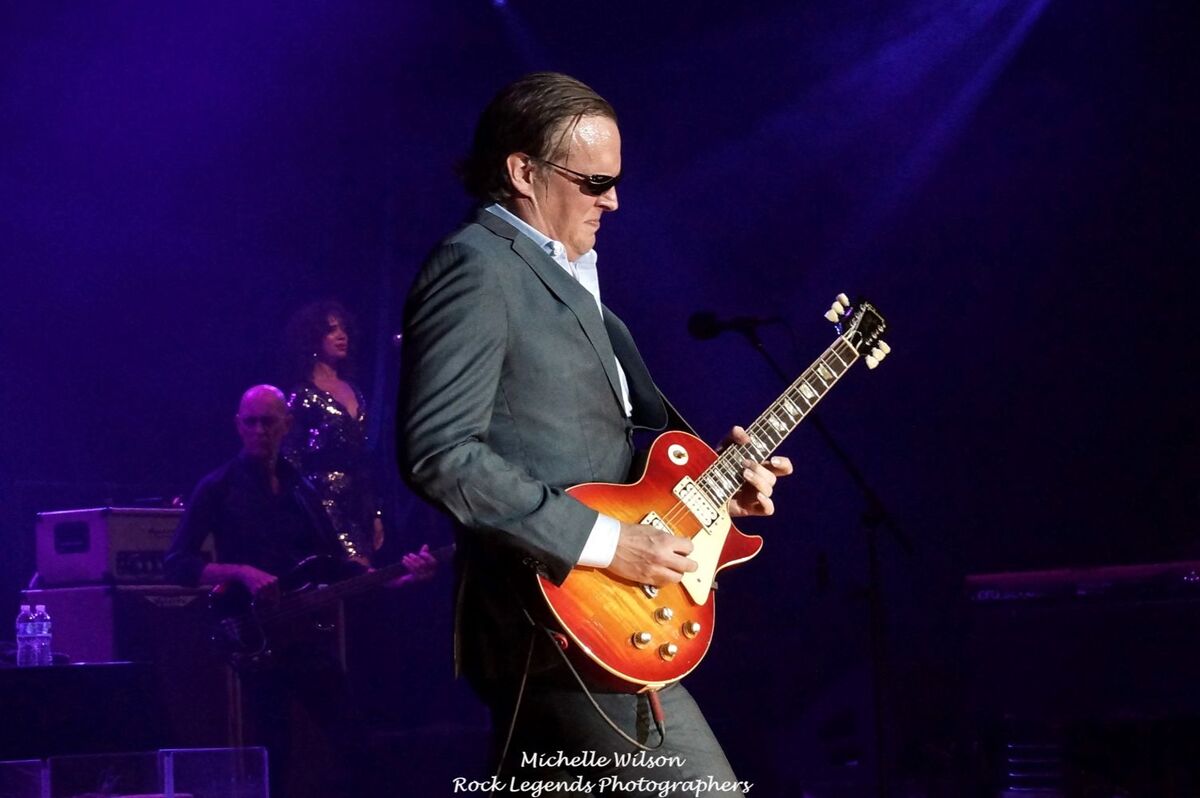 Joe Bonamassa
Ruth Eckerd Hall, Clearwater, Florida • February 24, 2020
by Michelle Wilson
Fresh off his "Keeping The Blues Alive At Sea VI 2020" music cruise, Joe Bonamassa kicked off the first evening of a two night-residence at Clearwater, Florida's Ruth Eckerd Hall. Playing to a packed house for over two hours, the slick, impeccably dressed, renown blues guitarist thrilled the crowd with his axe arsenal, signature sizzling licks and sensational vocals. He was backed by his usual seven-piece dynamic touring band including Michael Rhodes (bass), Reese Wynans (keys – Bonamassa was quick to point out that Wynans grew up in Clearwater, much to the crowd's delight), Lee Thornburg (trumpet), Paulie Cerra (saxophone/vocals), and Anton Fig (drums), who had just rejoined the tour after a seven-month hiatus, as well as Australian powerhouse backup singers, Jade MacRae and Juanita Tippins.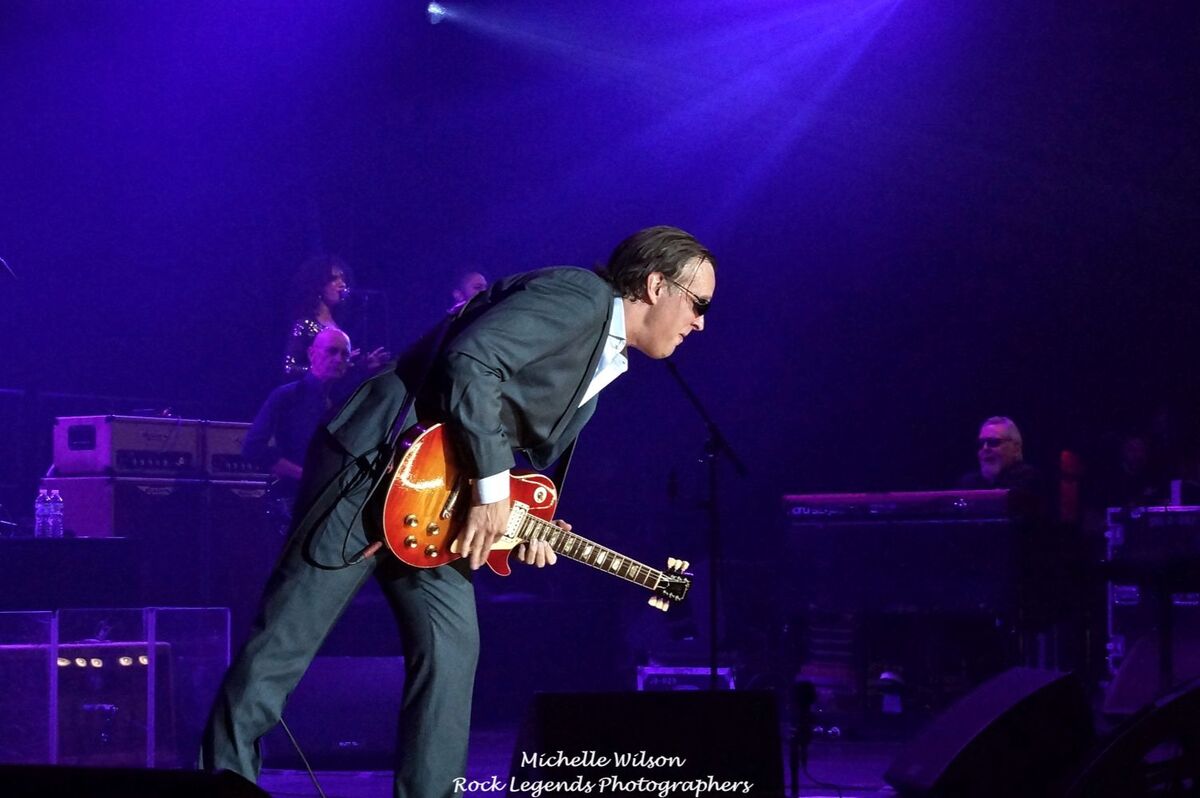 While Muddy Waters' "Tiger In Your Tank" played, Bonamassa and company took the stage and kicked off the blues-soaked soiree at 8pm with their rollicking, horn-laden interpretation of the Willie Dixon-penned blues classic. Led by Bonamassa's incendiary guitar prowess, the mighty collective then played three cuts off Bonamassa's latest, Redemption, including "Evil Mama" with its nod to Led Zeppelin, "Just 'Cos You Can Don't Mean You Should," a B.B. King-esque track spotlighting the keys phenom that is Reese Wynans ("He is a machine." – Joe Bonamassa) and the fast, horn-heavy "King Bee Shakedown."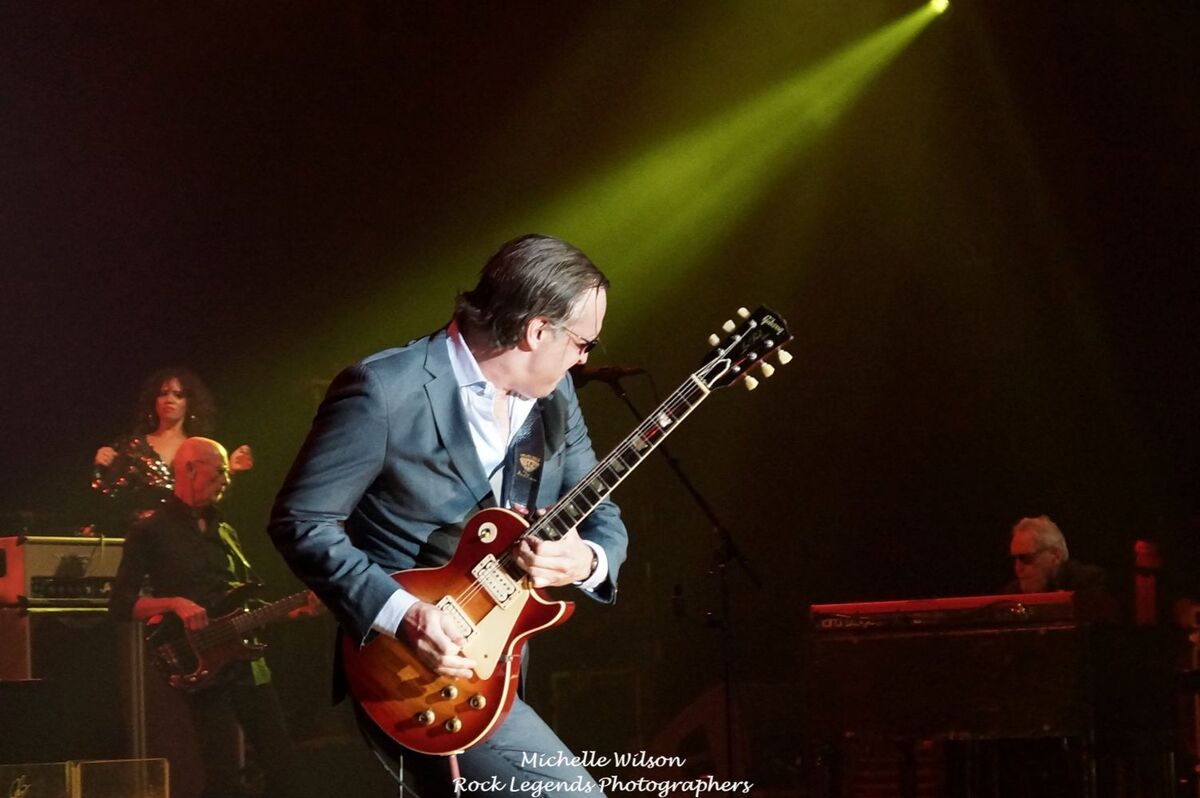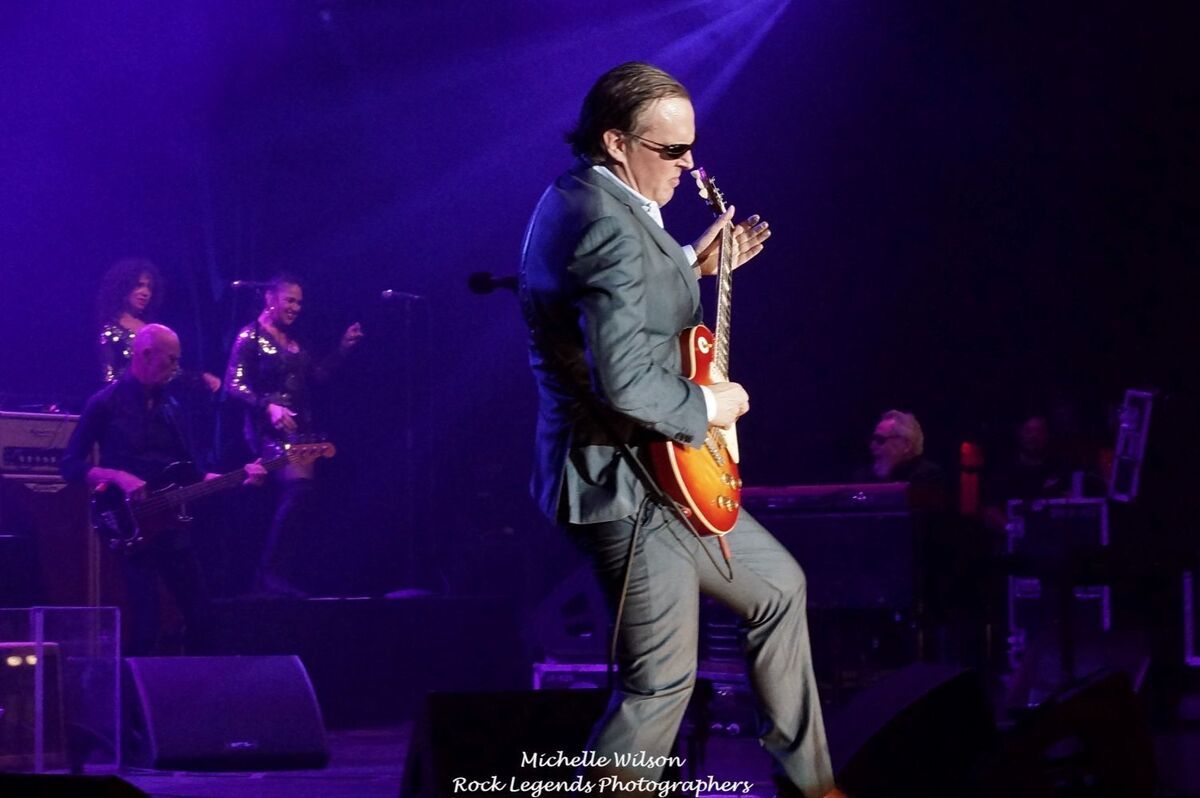 The cover of Kenny Neal's slow burner, "If Heartaches Were Nickels" (Warren Haynes), was a real highlight. The subtle keys and horns perfectly accented Joe's haunting vocals and searing guitar, while Jade MacRae's piercingly soulful solo stole the entire song and garnered a standing ovation. One of the things I really admire about Bonamassa is his ability to step back and allow each member of his band to shine. There is so much talent on that stage and he does not take it for granted.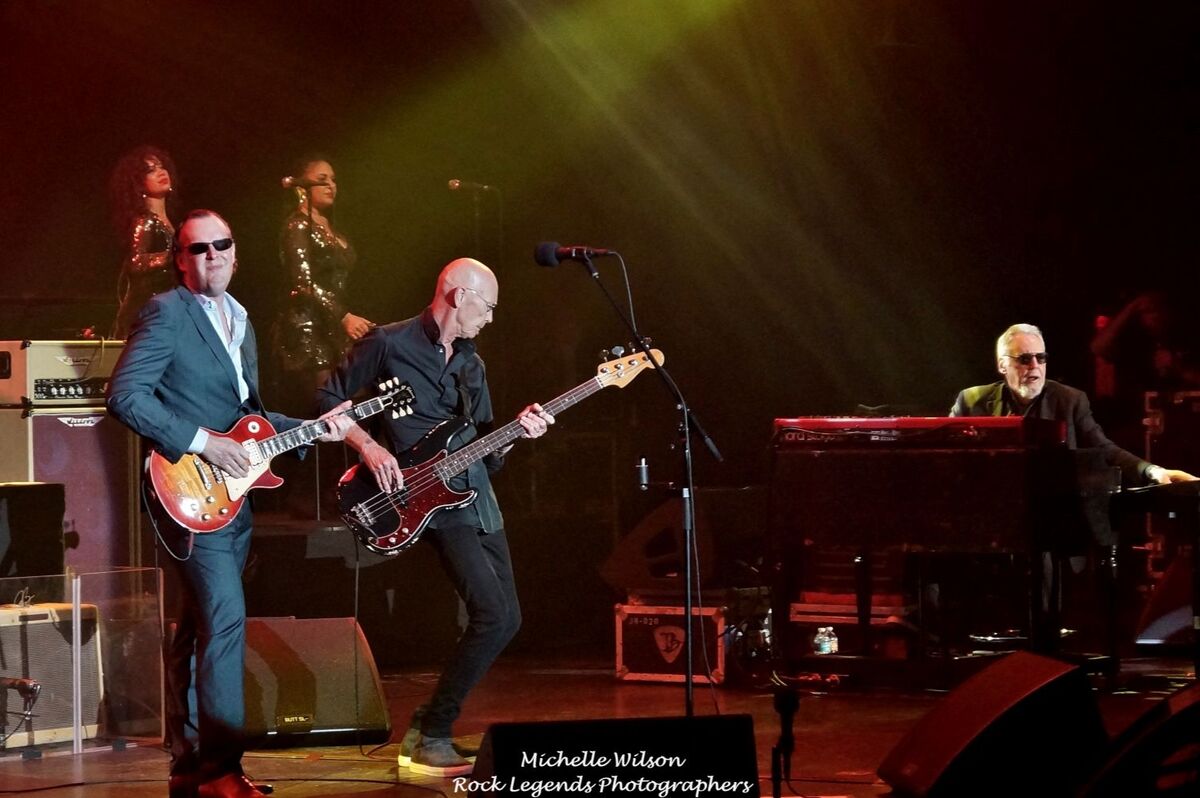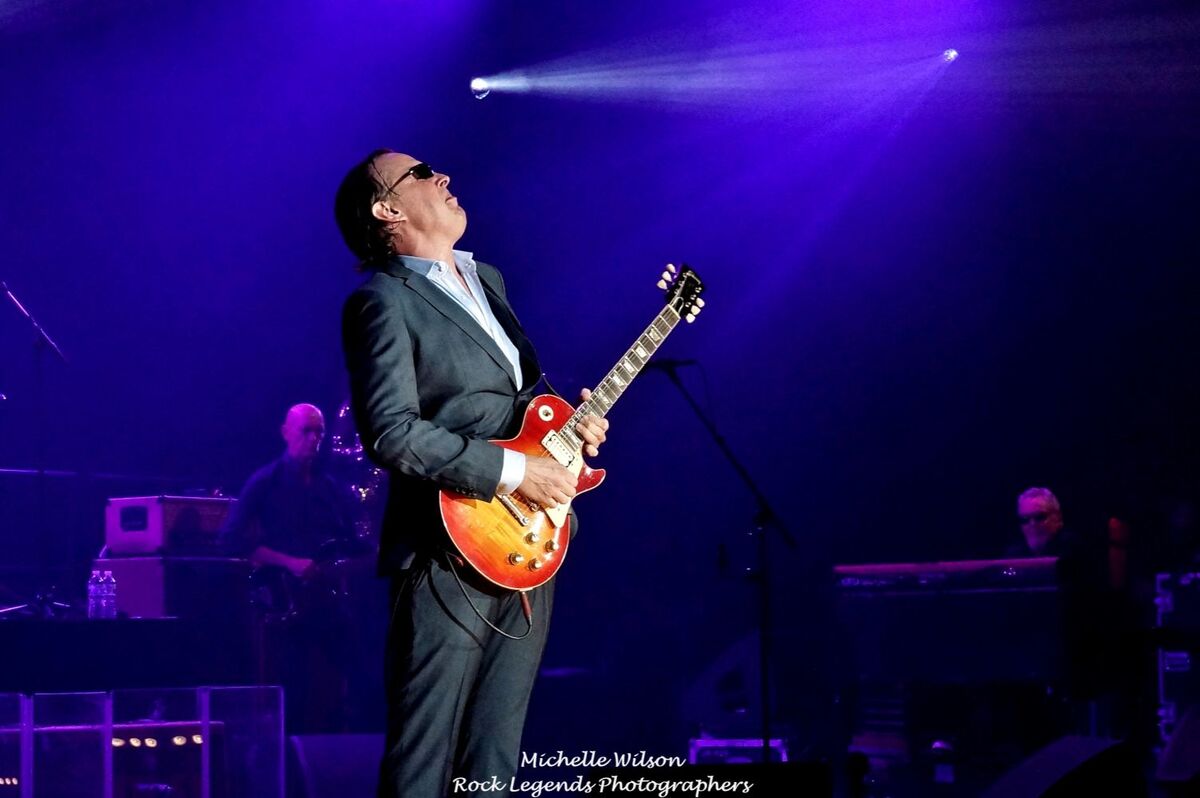 Another gem was the cover of Tampa Red's "Don't You Lie To Me," famously recorded by Albert King as "I Get Evil" and adopted as a smashing set staple by Bonamassa with prominent horns and keys as well as nicely featured vocals from the backup singers.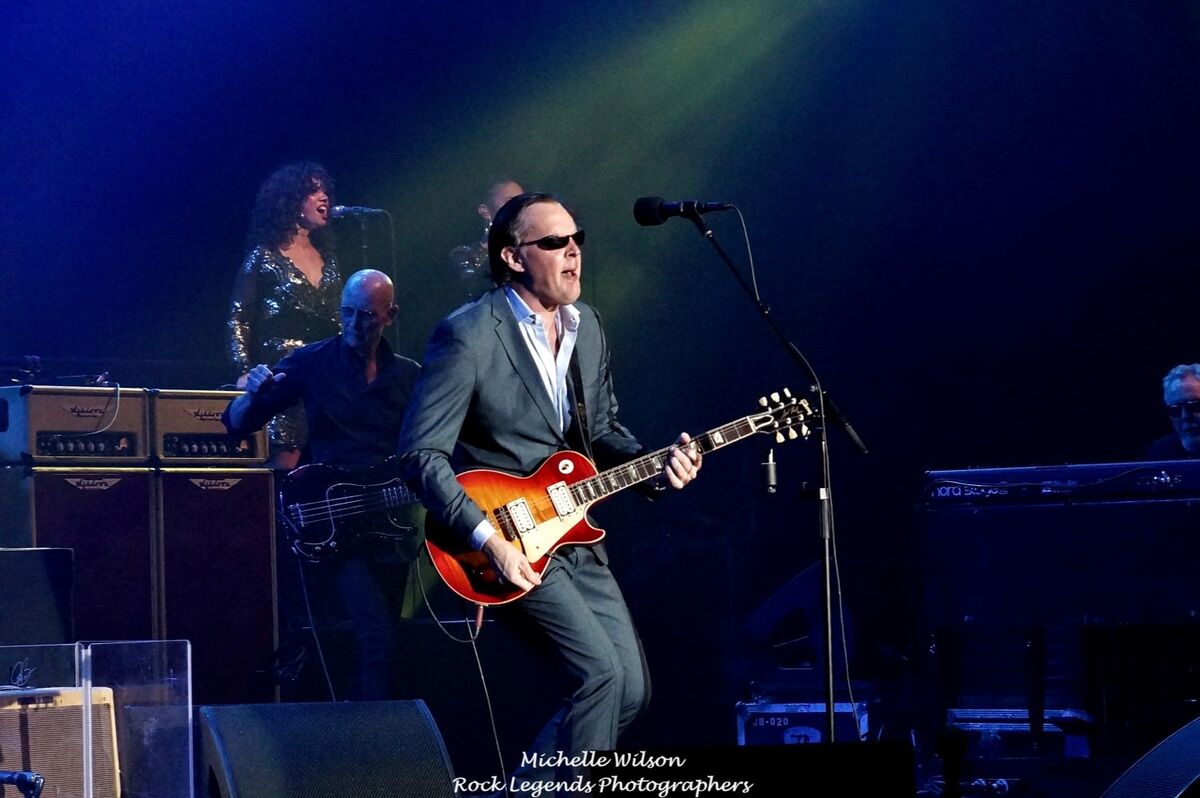 Working in some new material from a forthcoming release, the combo performed "A Conversation With Alice," a pop-driven number with a Steely Dan/Hall & Oates feel. It's a bit of a departure from Bonamassa's blues roots but the crowd really dug it.
With it's dreamy, Middle Eastern vibe that slowly built to a blues-infused rock crescendo, "Blues Of Desperation" blew the roof off Ruth Eckerd Hall as did Tim Curry's "Sloe Gin," both prime examples of Bonamassa's versatility as a blues artist. Wynans is featured on keys at the beginning of the latter.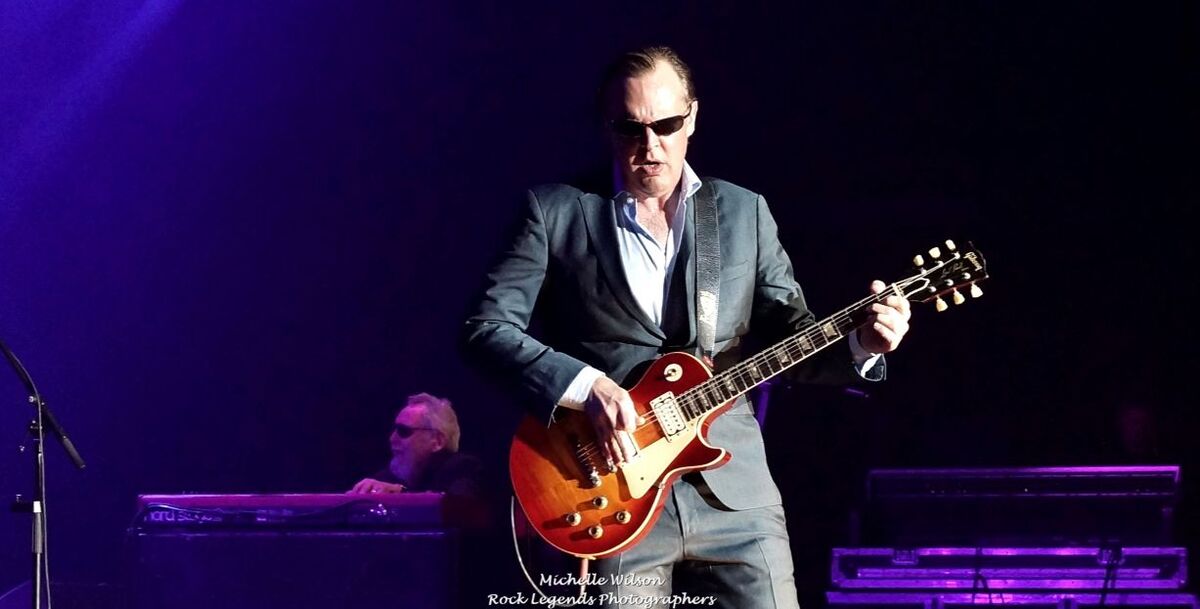 Following band intros, the group launched into a smokin' cover of Delaney and Bonnie's "Well, Well." Once again, Wynans' steamy keys backed Joe and his blistering guitar solos while MacRae slayed the Bonnie Bramlett vocal.
Paying homage to Willie Dixon with an off the chain "Tea For One/I Can't Quit You Babe," Bonamassa then broke into a raucous John Mayall cover of "Little Girl" followed by ZZ Top's "Just Got Paid," culminating at 9:50 with a brief exit and return before the stunning two-song encore including "Woke Up Dreaming" and "Mountain Time." Both songs were co-written by Bonamassa and Will Jennings, and in true Joe style, he conveyed another witty anecdote about his final co-writing effort with Jennings. "I won't be writing with you anymore," Jennings shared, because his composition, "My Heart Will Go On," was used for the motion picture, "Titantic." "They're using some Canadian singer," Jennings confided to Bonamassa, and the rest was indeed, history, as Celine Dion's mega-hit recording of Jennings' masterpiece made him, as Bonamassa playfully phrased it, "filthy f-cking rich."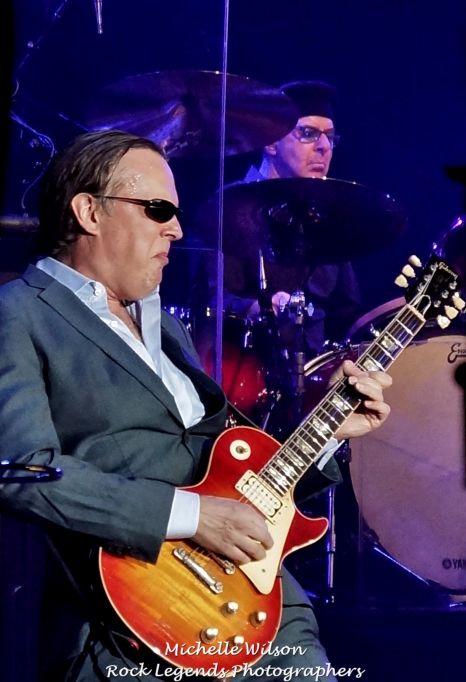 Anyone who has ever been to a Joe Bonamassa show knows how funny he is on stage, with a dry, self-deprecating wit. He confessed that they got thrown out of the Beachcomber Bar in Clearwater Beach ("Wreaking havoc in your fine city!"), which gave rise to ripples of laughter throughout the audience. Somewhere in the midst of the show a fan yelled out the cliched request for Bonamassa to play "Freebird," to which he fired back, "I will not. F-ck you!" He quickly apologized for cursing, noting that his mother was present at the show. (Of course, he hilariously dropped the F-bomb later on as well.)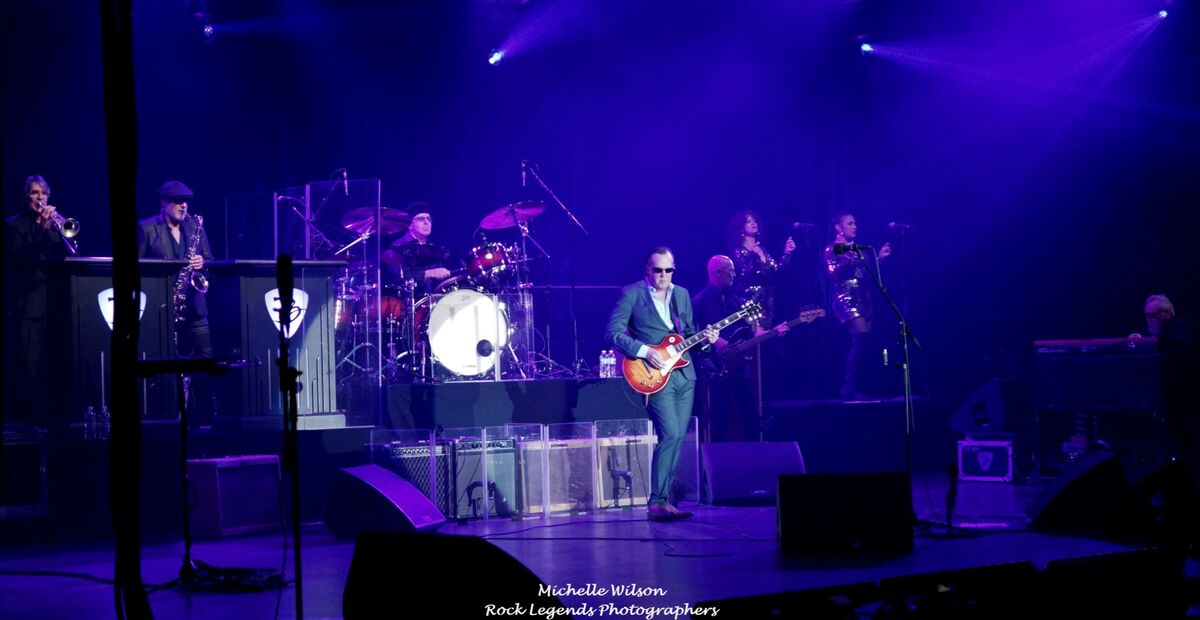 There are few performers on today's contemporary blues scene who offer more bang for your buck than Joe Bonamassa. Together with his outstanding band, they give it everything they've got at every single performance and leave fans walking away with a truly memorable experience. If you're a blues fan and you've never seen a live Bonamassa performance, you truly are missing out. Catch up with his tour dates below and get yourself to a show. It will change everything you think you know about contemporary blues. I guarantee it.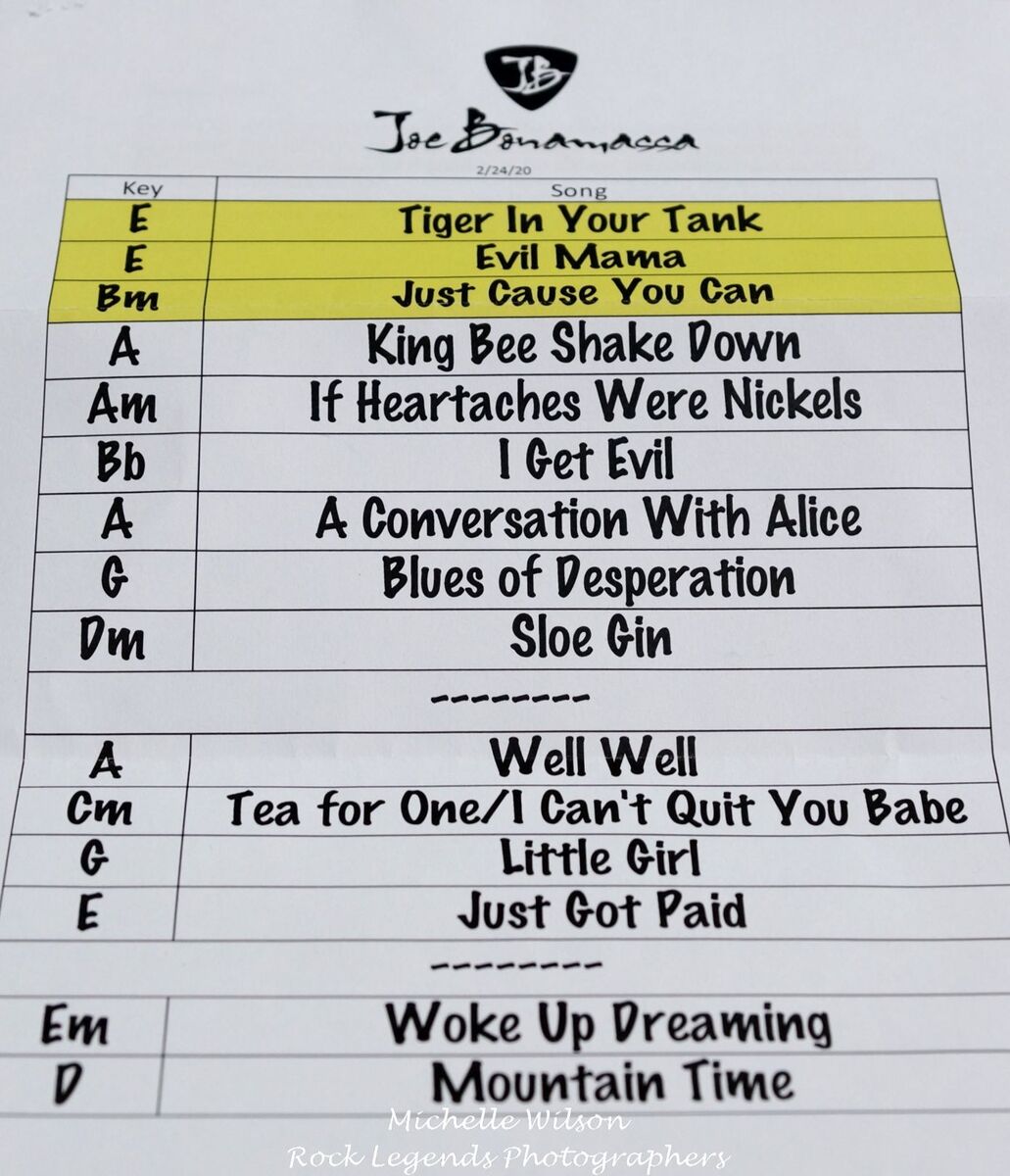 Check out the full gallery of photos from Rock Legends Photographers.
https://rocklegendsphotographers.smugmug.com/BLUES-CONCERT-PHOTOS/JOE-BONAMASSA-Ruth-Eckerd-Hall-Clearwater-FL-2-24-2020/
◼
---