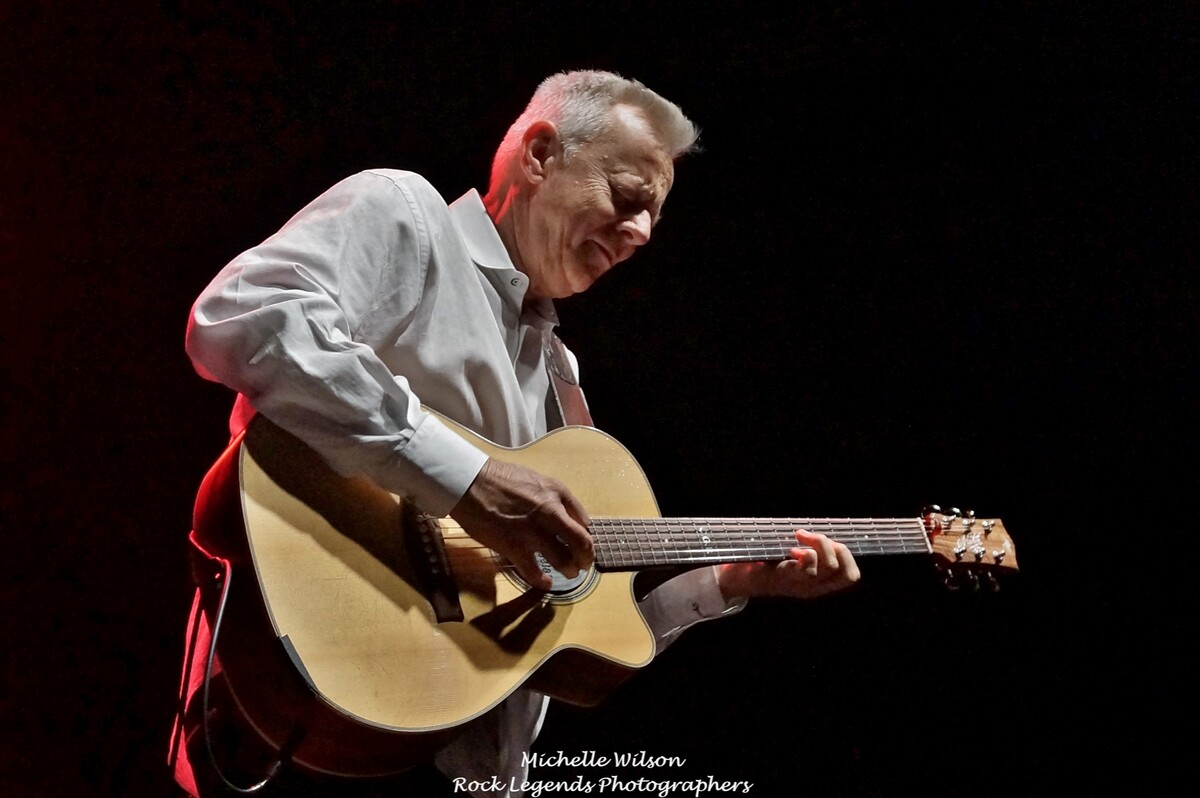 Tommy Emmanuel
with Ida Mae
The Plaza Live, Orlando, Florida • February 26, 2020
by Michelle Wilson
The Plaza Live in Orlando, Florida played host to a wonderful acoustic performance from Tommy Emmanuel and opener Ida Mae on a drizzly evening in Central Florida. The two acts wowed the almost-capacity crowd in the intimate setting of the erstwhile movie theater. Just off the Joe Bonamassa "Keeping The Blues Alive At Sea VI 2020" cruise, the riveting performances were a fine complement to each other.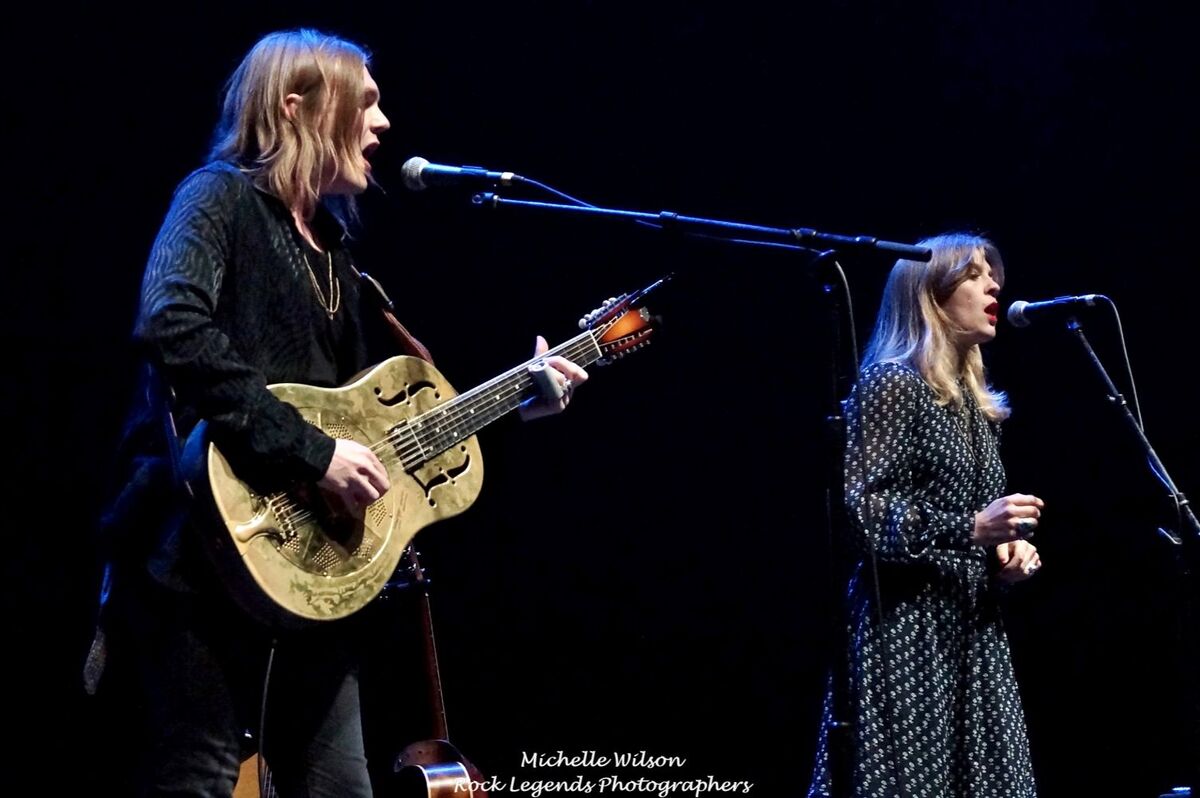 Kicking off at 8pm and offering a 40-minute set of soulful harmonies and scorching resonator delta blues, the British husband-wife duo (Chris Turpin and Stephanie Jean), Ida Mae, was an absolute treat. It's no wonder that they just won this year's "Artist On The Rise To Luck" competition and will be performing at Luck Reunion 2020, a musical extravaganza at Willie Nelson's ranch. The couple moved to Nashville a year and a half ago, and they have covered 75,000 miles throughout 43 states ("And we're still married!"). Their indie release, Chasing Lights, was released back in June and received high praise. "As you can probably tell, we're not from around here. English kids get obsessed with blues." they joked. They describe their music as British blue-eyed soul and acoustic Americana, which is spot-on. "Do we have any blues fans?" asked Turpin, which received raucous applause and cheers from the crowd. He also relayed a deep history of the resonator. Highlights of their set included "My Girl Is A Heartbreak," "Sweet Abandon," "Baby Your Mine," and a Woody Guthrie cover, "What Did The Deep Sea Say?". They graciously thanked Tommy Emmanuel for the touring opportunity and their set seemed to end almost as soon as it began, after which they met fans in the lobby at the merch table. Keep your eye on this band with their fresh sound and youthful exuberance.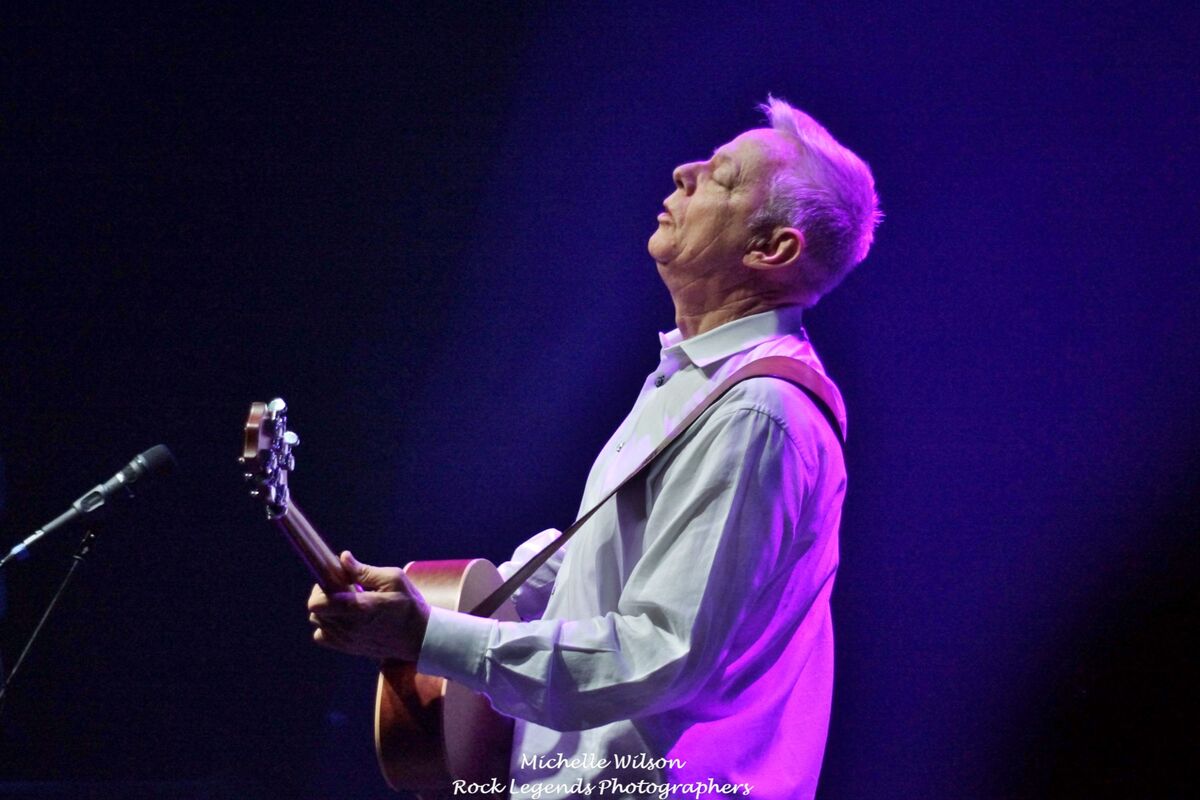 Australian-born, Nashville-based guitar wizard, Tommy Emmanuel, took the stage at 9pm and thrilled the audience with a two-hour set. With his unique finger-picking technique and uncanny ability to sound like an entire band with just an acoustic guitar, it is not surprising that he twice has been named "Best Acoustic Guitarist" by Guitar Player magazine. Emmanuel does not read music but rather plays by ear, an incredible feat for such an intense player. His easy rapport with the crowd made it seem as if he was performing in someone's living room rather than in a venue. With irresistible charm and wit, he kept fans enthralled as he peppered in witty anecdotes between the music. "My albums never get released; they escape."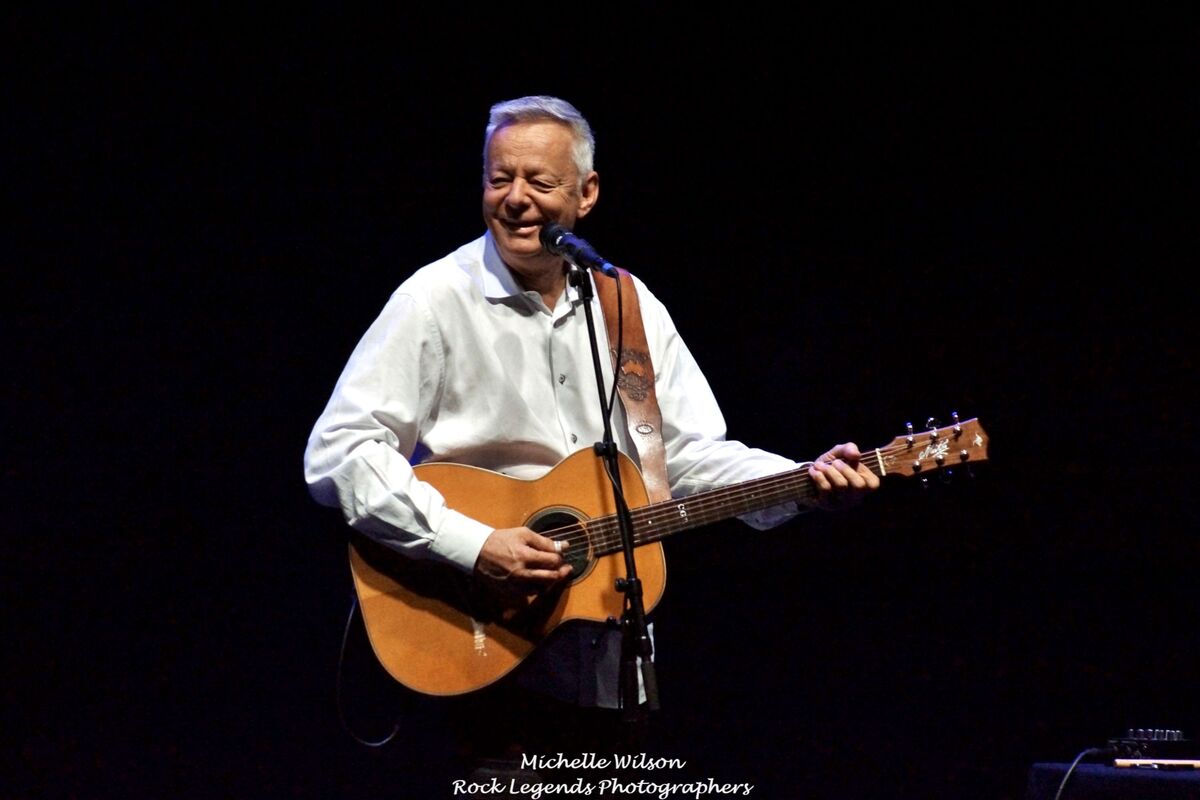 In addition to several of his popular instrumentals, the guitar master also played "Sixteen Tons" (Merle Travis), a song that was a huge success for Tennessee Ernie Ford and covered by many others. Before he played this cut, Emmanuel hilariously gave thumb-picking lessons as he joked that it was for the two people who would "get" it.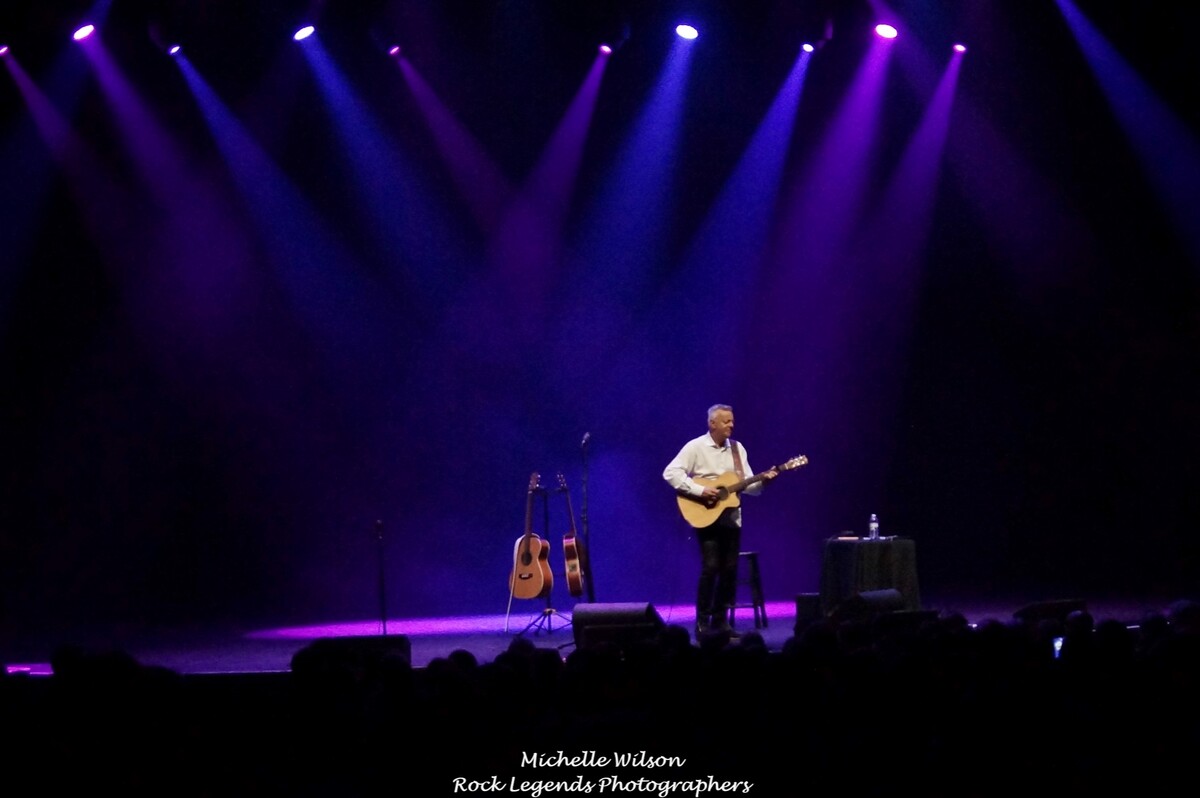 In a heartfelt moment, Emmanuel described becoming an American citizen. "Ladies and gentlemen, you are my fellow Americans because I became a U.S. citizen. It took me six years to get my green card but it was worth it. I love this country so much. It's nourished me in every way." He shared a story about growing up in Australia and as a ten-year-old boy, his father passed away. The musical family continued to perform, but it was difficult for the young musician. He said that the music of Chet Atkins really got him through the tough times. He mailed off a letter to Nashville for Atkins, addressing the envelope simply as "Chet Atkins, Nashville, USA." To his surprise, the letter was received and a package arrived at his family home including a signed promo shot of his musical idol. Years later, Emmanuel became very good friends with Atkins and even recorded with him. The late Atkins described him as one of the greatest guitar players he had ever seen.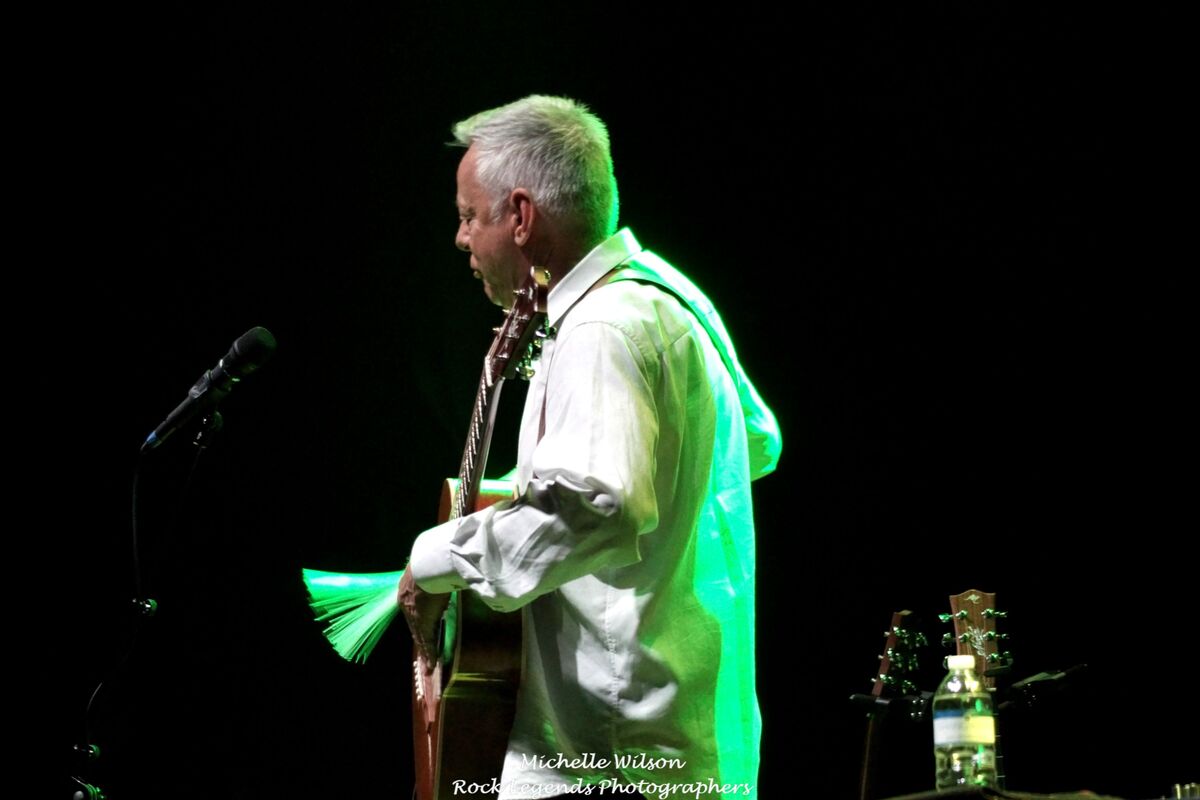 Another highlight moment was when Emmanuel brought up Charlotte, North Carolina's Joshua King to play searing blues harp and lead vocals on Percy Mayfield's "Hit The Road Jack" and blues harp accompaniment on Bruce Springsteen's pop hit, "I'm On Fire." He also brought out openers, Ida Mae, to acknowledge their performance and to allow the crowd to recognize them once again.
Other gems included "Fuel," which he wrote during a four-hour train ride from Paris to Cologne and which incorporates difficult time changes ("for the people who get that!"), "The Duke," his ode to John Wayne complete with the actor's signature swagger, "Deep River Blues," "Blue Smoke" (another Merle Travis cover), "Lewis and Clark" ("I send it out with all my love"), "Avalon" (another Chet Atkins cover written by Buddy DeSylva, Al Jolson and Vincent Rose), "Classical Gas" (Mason Williams), and his always-popular Chet Atkins version of "Somewhere Over The Rainbow" (Harold Arlen/Yip Harburg). "We got any Rolling Stones fans? Good. Here's some Beatles tunes." The acoustic Beatles montage is always a treat and the crowd ate it up.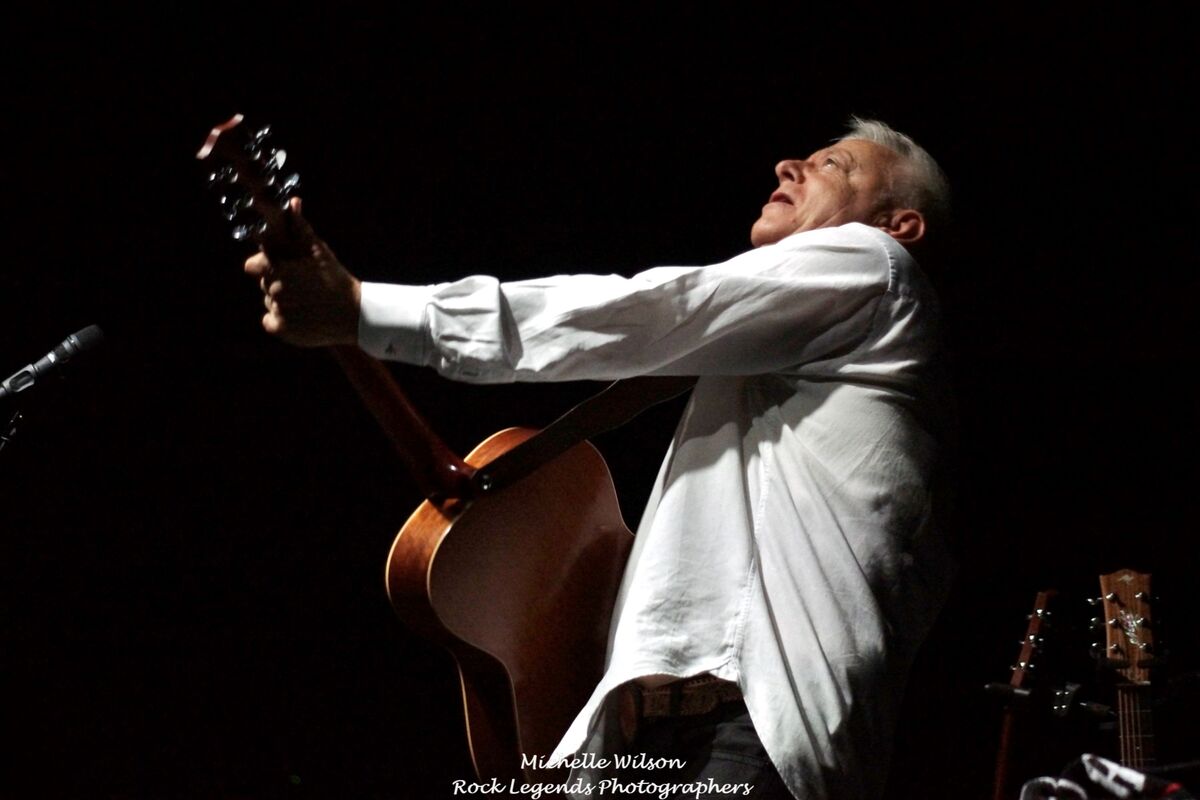 Surprisingly, about half the crowd consisted of folks who had never seen Emmanuel before. What a joy it must have been for them. The old timers shouted out requests – I'm "pretty sure" I even heard "Freebird" in there. "Music – I call it the happiness business," said Emmanuel. And he is absolutely correct, as the packed house remained until the 11pm ending and left with smiles on their faces and music in their hearts. Catch these two phenomenal artists if they come through your town. It will be some of the best money you ever spend.
Check out the full galleries of photos from Rock Legends Photographers.
https://rocklegendsphotographers.smugmug.com/BLUES-CONCERT-PHOTOS/TOMMY-EMMANUEL-The-Plaza-Live-Orlando-FL-2-26-2020/
https://rocklegendsphotographers.smugmug.com/BLUES-CONCERT-PHOTOS/IDA-MAE-The-Plaza-Live-Orlando-FL-2-26-2020/?fbclid=IwAR3A367herkZE\_LxXJ7Poc27aT8jrbMV1XGtSCycmR5ma72vPG9xBg-JoK4
◼
---