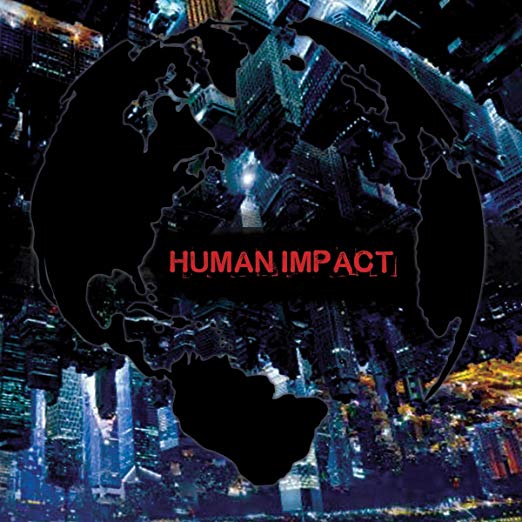 Human Impact
Ipecac Recordings
When people reference '90s music, they usually mean grunge, alternative, or hip-hop's second golden age. Underneath the mainstream, however, were a number of genres bubbling around that, while influential, never became as well-known as they should have.
One of these strains was an abrasive form of post-punk sometimes called "Noise Rock" or occasionally "Pigfuck" (Hey, I think I just figured out why this genre didn't become better known!). Keeping the aggression of punk, while adding a bit more musicianship and reveling in the darker side of life, noise rock was the genre of choice for ex-punks who missed the emotion and and freedom of the genre, but weren't down with the metal licks and tough guy attitudes that were prevalent at that time.
Three members of groundbreaking noise rock bands, Swans, Unsane, and Cop Shoot Cop have recently teamed up in Human Impact, a band bringing the '90s noise rock revolution into the 21st century with their self-titled album.
"November" kicks things off with a bass-heavy lurching Jesus Lizard-esque song complete with dental drill guitars and Chris Spencer's Albini-like howls. "E605" utilizes synths in an effectively creepy way, recalling Italian '70s horror soundtrack crossed with Big Black. "Consequences" combines classic Joy Division post-punk mixed with Big Black metallic guitar washes propelling the song from brooding to explosive.
The majority of the songs on Human Impact clock in over the standard 3.5 minute song limit, giving the songs time to stretch out and mine the uneasy emotions in the songs. The shortest song, the 47 second "Relax" is brooding, ominous synth soundscape, and works well as the intro to the punishing "Unstable."
Combining brooding intensity with explosive aggression, Human Aggression have blended different strands of post-punk into a 21st century noise rock showcase, that fans of Helmet, Melvins, and the Ampthetamine Reptile roster would do well to pick up.
---