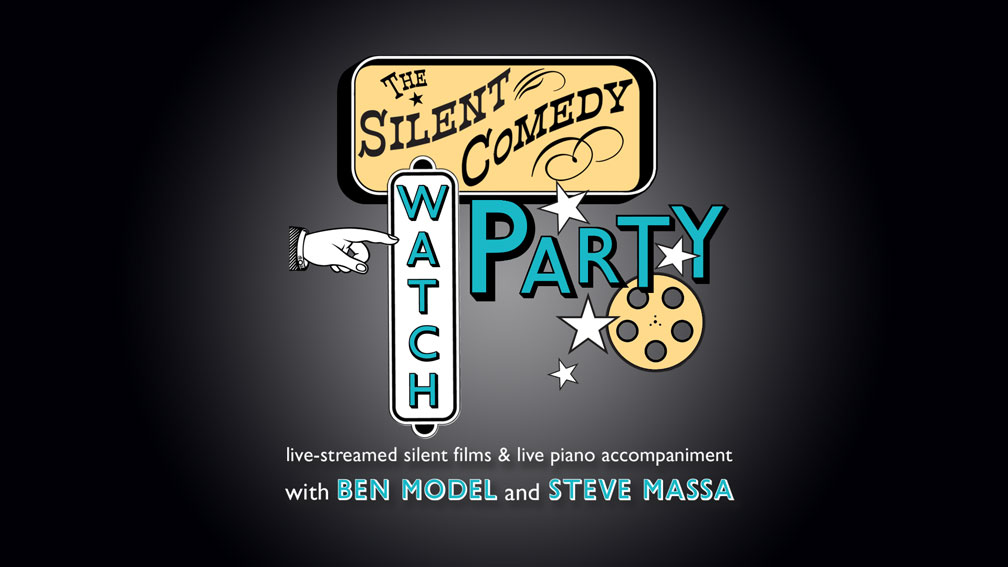 The Silent Comedy Watch Party
YouTube livestream featuring rare silent comedies with live musical accompaniment
Professional and collegiate sports are on hiatus, restaurants and movie theaters are closed and most of the country is sequestered at home waiting for…well waiting. What are you going to do to pass the time? You have to wait until tomorrow for the hat you bought on Animal Crossing: New Horizon to be delivered. You have already binged watched all the buzzy shows (along with binge eating all the pizza rolls and Oreos). How about catching a movie with friends? That is exactly what Ben Model and Steve Massa want you to start doing on Sunday after noon with their newly launched YouTube livestream: The Silent Comedy Watch Party.
Silent film accompanist and preservationist Ben Model along with historian Steve Massa (Slapstick Divas: The Women of Silent Comedy) show three rare silent comedy shorts, with live accompaniment on piano by Model on Sunday afternoons to provide a unique diversion. The shorts they show are obscure and are unlikely to include Charlie Chaplin or Buster Keaton as they want to showcase lesser known silents while also preserving the rights to the work of other preservationists.
Part of the idea and appeal of the series is that live music is such an integral part to the authentic silent film experience which just doesn't quite come through on a DVD. The whole program lasts about an hour and is endearingly homespun. The show is shot in Ben Model's apartment with Steve Massa checking in on FaceTime. The show is shot on another iPhone with the movies being captured as they are projected on the wall. Sure it is creaky and unpolished, but the imperfections of what they are trying to accomplish work in their favor as it really does feel like you are watching with friends as opposed to merely consuming a corporate media product.
---