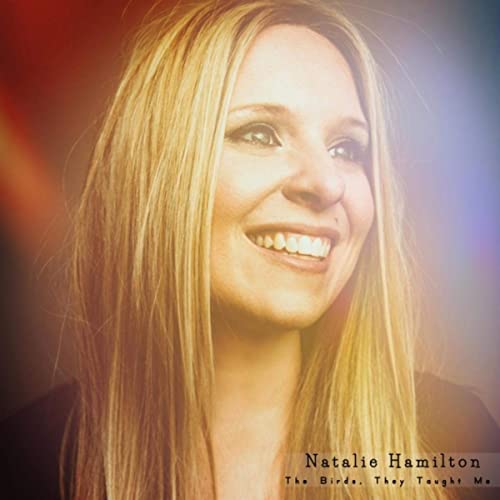 Natalie Hamilton
The Birds, They Taught Me
Natalie Hamilton is a beautifully talented singer/songwriter whose music blurs the lines between various genres. On one hand, Hamilton's sound reminds me of the sophistication of smooth jazz. On the other, she embraces the timeless intimacy of folk music. Recently, Hamilton set out to release a brand new studio effort titled The Birds, They Taught Me. This evocative EP features three songs, and each track is a powerful testament to her stunning voice and ability to be quite versatile as a singer.
The release opens with one of the catchiest songs, "On The Radio." This track has a larger-than-life sound which makes me think of iconic artists such as Ani DiFranco or even Fleetwood Mac, only to mention a few. This song is a perfect introduction to the EP, and it really sets the bar higher in terms of intimacy, giving the audience a deeper insight into Hamilton's creativity and talent. The second song featured on the EP is just as beautiful. The track is titled "God and Dawn (The Tyger Song)," and it stands out for its creative arrangement and one-of-a-kind feel. What I love about this song is how the structure of the track falls into place so seamlessly, letting the vocals unfold beautifully. Last, but most definitely not least, the title cut of the EP is an absolute treat. This song is the perfect closing track, revealing some of Hamilton's best lyrics and more personal vocal performances yet.
If you are a fan of music that is catchy, yet still intimate and personal, this one is going to be right up your alley. The EP is well-produced and nicely arranged. More importantly, it is performed with passion, and it is all about reaching out to the listener on an emotional level, with songs that have meaning and pathos from an artist who has a lot to say.
nataliehamilton.com
---