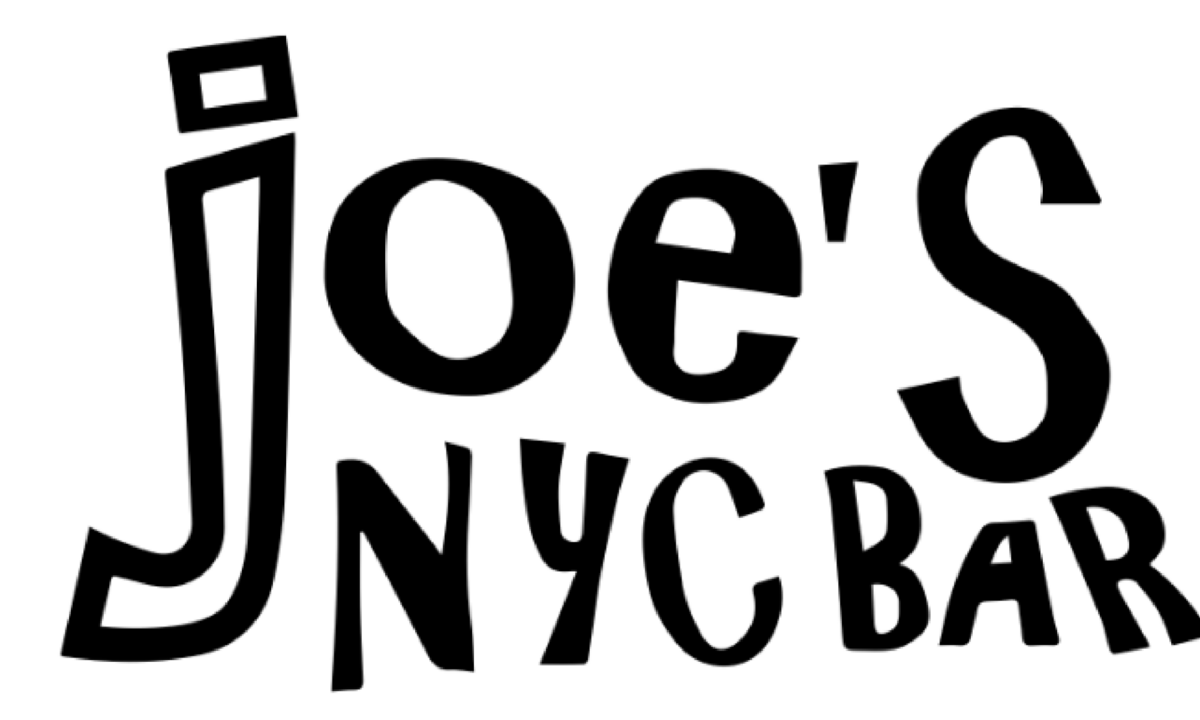 Joe's – The Quarantini Edition
Created by Christian Kelty
May 10, 2020
Musical Guests: Kaliegh 'Ma' Baker & Matt Walker
Presented on Zoom
I'm still adapting to the new Zooming world of entertainment. It's big advantages: Parking is always free, and you can arrive late and get a good seat. The downside: how dressy do you need to be? Are pants required?" That depends on your camera arrangement; I wear them just to be safe. Miss Manners hasn't tackled that topic yet.
"Joe's NYC Bar" is one of the longest running shows in Orlando and the world beyond. I attended my first Joe's in the very early 2000's when Orlando Fringe was still downtown and in danger of going broke, getting busted, or catching fire. Mr. Kelty ran this immersive show in a creepy fire trap on Church Street, today is a sports ball arena and a distant memory. Creator Kelty keeps the Joe's fire alive and we've had numerous instantiations of "Joe's" all over the country. But tonight he breaks new ground with the on-line version. I'm sitting here at home, in his waiting room.
I try logging onto my laptop, but it's a work machine and while we love online collaboration, they still block some apps. My tower computer lacks a microphone, and that leaves my cell phone. I successfully log on my 5th or 6th attempt. As we wait for the show to roll, a country duo featuring Kaliegh 'Ma' Baker & Matt Walker sings about her broken hearts. The band might sound better if I wasn't on a cell phone. But the show is rolling, and I'm able to contribute. Yeah!
Here's how "Joe's" works, at least in the old days. We meet in a real bar, and the audience drinks real bar drinks or hangs out. There are a number of actor plants who portray friends and patrons of Lead Bartender Gabe (Kelty). We fish around for a topic, and then Gabe lets the conversation run where they will, with him acting as moderator. After an hour, the lights come up, the actors take a bow, and the audience troops out, heading for home or another open joint.
Most people tell similar tails of boredom and ennui. Some have infected friends, most don't. A man hides in the bathroom as he assembles a Lego castle for a 4 year old. Gabe announces he's six months dry, and now understands computers more clearly. I discover how to talk to the group. We hear a about purgatory, and amazingly it snowed in NYC last night. It's MAY already but God cuts no breaks. Murder hornets. Ivan (John Connon ) deadpans "In Soviet Union, every day is Hunger Games. I read the book, that's just every day." Sodomy Geese. Masturbation. Suddenly plot breaks out. Prepper Frank (Michael Marinaccio) decides to kidnap his teen age son from his ex-wife. The bar's consensus is "Don't DO It!!" He changes his mind. And…SCENE.
I've blocked my video; I look like hell. I see numerous friends online: Sarah Jones, Polly Ester, John Baker. They don't need to see me at the moment. "Joe's NYC" may not be a real bar, but it will do today. I click off, and search for another stream. It's what we look forward to these days.
---