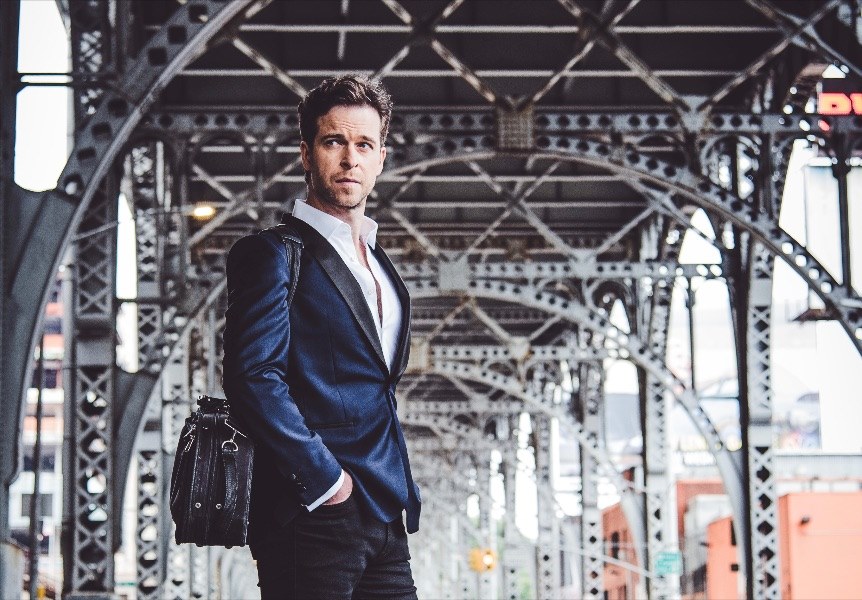 Violinist Gregory Harrington
by Stacey Zering
Q: What attracted you to playing the violin?
A: I loved how expressive and nuanced the sound was and there was a warmth to the sound that I still remember. When I hear the violin now, there there can be real storytelling through music so that is what I feel attracted me subconsciously to it as a youngster. If you look at the most successful musicians all over the world, no matter what instrument, voice, or genre – the common thread in those that artistically stand above the others is that they can shape music with such an incredibly beautiful organic sense of musical storytelling. Thats the magic! So between that and the love imparted to me for music from mum and dad – that is how it all evolved.
Q: Did you study music in school?
A: I did, every weekend and midweek! I studied with my teacher Kevin Kiely from the age of 4 until I was 18 in the Royal Irish Academy of Music. I remember when I was 12 and I told him I want to play the Beethoven Violin Concerto (which is the pinnacle of every classical violinists achievement) and he asked me if I would like to play this in my living room for the rest of my life or in a concert hall? I replied that if I could play it in the concert hall then I would surely be able to play it in my living room and that's when I really realized that's what I wanted to do.
Q: How did you select the variety of covers on your new album Without You?
A: Without You is a beautiful album of 11 standards and love songs re-imagined for violin and it's dedicated to my dad who is the inspiration behind a lot of my musical choices. It's that Miles Davis sound of jazz quartet with violin as a lead instrument along with Simon Mulligan (piano), Leon Boykins (bass), Matt Scarano (drums). I also have Eleanor Norton (cello) and Ric Molina (bass) for various pieces. You have everything from classic pop to jazz standards – from Leonard Cohen's "Hallelujah" to U2's "With or Without You" and incredible standards from "Summertime" , "The Nearness of You" to "When I Fall in Love" and "Caruso" and the ever familiar and haunting South American "Oblivion" by Astor Piazzolla. I started out with a list about 30 songs and recorded about 18 of which 11 of those made the final cut. It is such a great album with so much variety and I was inspired by the sounds of Miles Davis and other greats like Charlie Parker, John Coltrane, and Stan Getz. All sounds that Dad loved when he was growing up. There is something in there for everyone!
Q: What are the earliest memories of music you can recall?
A: It goes back to when I was really very young and I was at the RDS Horseshow in Dublin, Ireland with my mum. It was an international jumping equestrian event and performing one afternoon there happened to be a string quartet. I remember hearing the sound of the violin and I was so very drawn to it. There was just something with that sound that has remained with me ever since actually. So when I heard it, I just tugged on her arm, pointed to the violin and told her I wanted to play "that"! I was 4 years old at the time. The very next day, she went in and bought me a tiny violin and I started lessons a month later.
Q: Do you recall a strong musical community in and around where you grow up, which is where, actually?
A: I grew up in Dublin, Ireland and wouldn't say that there was a huge presence in my community per se, but I did feel it at home and as I spent my Wednesdays and Saturdays at the Royal Irish Academy of Music in Dublin, so that was a wonderful influence on me to be surrounded by music.
Q: Are there any artists who influenced you to change your approach to music and how?
A: I think the first one to change my approach along my current lines of where I am now was Chris Botti – he is an incredible trumpeter but his ability to put on a show in fantastic – so much energy! It is musicianship at its highest and pure entertainment. I think his performances allowed me to rethink how to approach concertizing and touring. From a purely violin point of view, I had the wonderful fortune of studying with one of the great violin virtuosos of our time in Erick Friedman, and he was taught by arguably the greatest violinist that has ever lived – Jascha Heifetz. So no matter what genre I play, the core ideas of sound production and violin playing stays with me so that I can express and say whatever I feel with the violin.
Q: Which artist moves you the most?
A: This a really hard one because there are so many incredible musicians out there. And they all have an ability to move me through incredible storytelling. Maybe the best way to answer that is by saying that any artist that creates a little bit of magic onstage is capable of moving anyone!
Photo: Gus Hobbs ◼
gregoryharrington.com
---