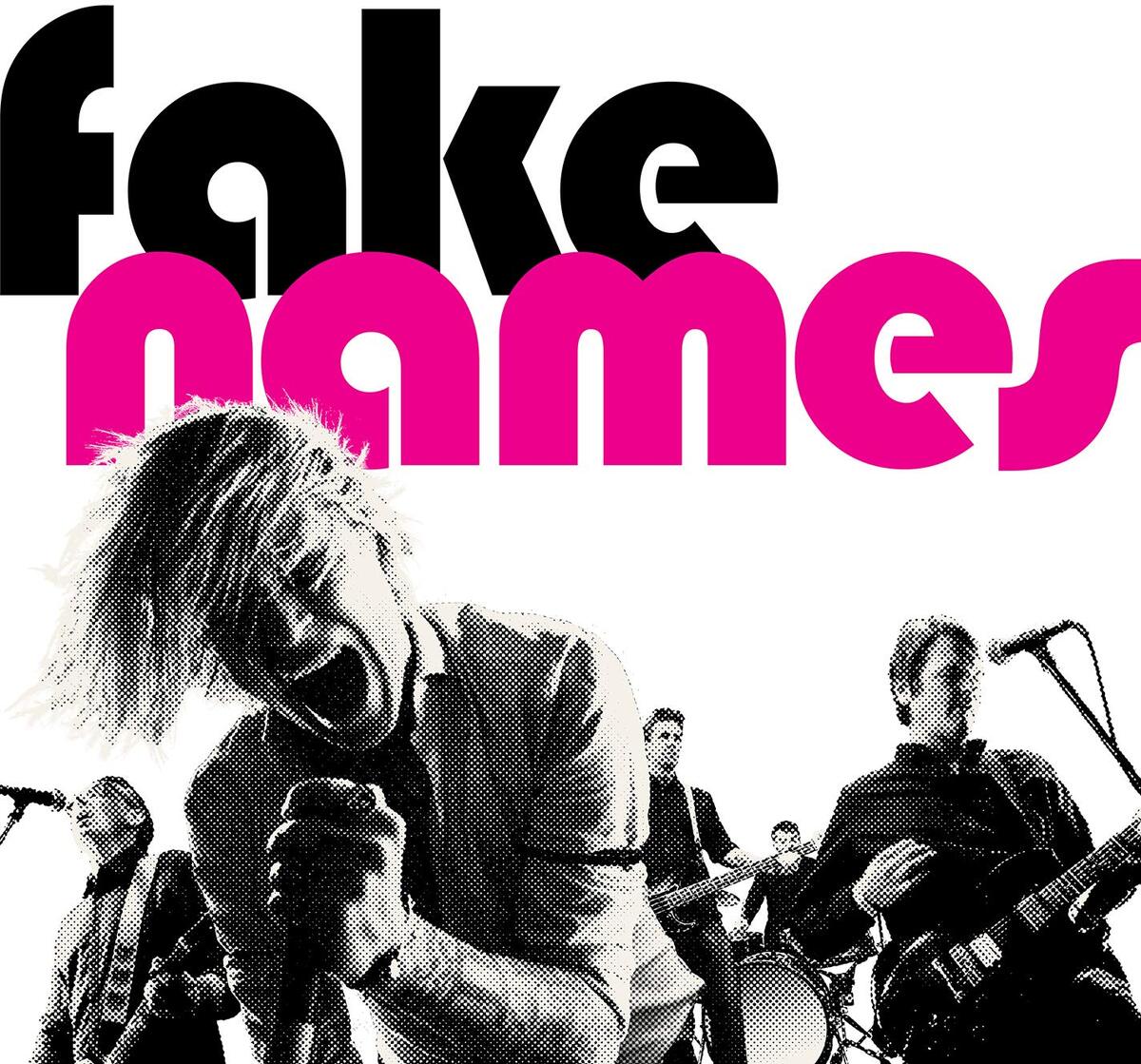 Fake Names
Fake Names
Epitaph
Some big names comprise Fake Names, a punk supergroup with roots in the DC scene. Brian Baker (Dag Nasty, Minor Threat, Bad Religion), started playing with Michael Hampton (Embrace, One Last Wish), determined there was something there, and recruited Johnny Temple (Girls Against Boys) on bass. Soon after they added Dennis Lyxzen from Refused on vocals and Matt Schulz from Enon on drums and they had a supergroup, one that takes as much from power pop and classic rock as it does from punk.
So does their self-titled album live up to the storied pedigree? Pretty much, yes. The album clocks in at less than a half hour and displays a knack for hooks and melody that will stick in listeners' head for days after playing.
The band knows how to write a soaring chorus, and the songs are somewhat reminiscent of a cleaned-up, better produced later Descendents, Doughboys, or Dag Nasty, with a great chugging mid-tempo drive that erupt into insanely catchy hooks.
And those hooks – those memorable, catchy hooks recall nothing more than the best of power pop. The chorus of "Brick" sounds like Big Star's more rocking moments with a little Cheap Trick thrown in. "Drive" actually sounds like it could have been a Cheap Trick song on one of the forgotten '90s albums.
A lot of hardcore bands in late '80s attempted to evolve into hard rock bands, usually to poor results. Fake Names shows the way it could have gone – a solid batch of ten well-crafted songs with enough punk bite to keep it interesting, and enough pop to make it sweet. In a more just world, stuff like this would be all over rock radio.
---