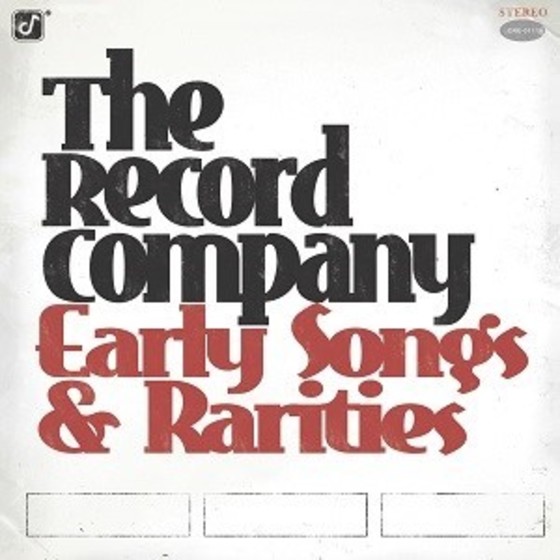 The Record Company
Early Songs and Rarities
Concord Records
The Record Company is truly one of the most innovative bands to emerge on the music scene in recent years. The Grammy-nominated, Los Angeles-based trio includes frontman Chris Vos (vocals/guitar/harp), Alex Stiff (bass) and Marc Cazorla (drums). Their unique blues-rock style gleans all of the best elements of such icons as John Lee Hooker and Muddy Waters to create a fresh sound. For Record Store Day 2019 the band offered fans a vinyl-only recording of early unreleased material, which sold out. Luckily, it is now available on all streaming and digital services. With eight originals and an eclectic trio of covers, the self-produced collection is indeed a gift to fans. The cuts paint a bigger picture of the band's progression.
From the first howling harmonica notes, "Darlin' Jane" instantly opens the record with the leg-tapping, head-bobbing, body-moving sound that is vintage TRC, right through to the song's closing harp. Following it with an alternate version of their killer track, "This Crooked City" (Give It Back To You 2016), Vos uses much less falsetto than the original and changes some lyrics, and in particular, one key, poignant lyric. Then we shared a couple of tears becomes Then we had a couple of beers, which drastically alters the meaning. Both versions of the song are equally moving and offer a somber glimpse into the dark underbelly of unscrupulous living.
"Medicine Man" features a drum-driven beat and infectious slide grooves from Vos while "Ain't Love Warm" sidles up and wraps itself around you. There's just something about the way Vos sings that is spellbinding.
The cover of the Grateful Dead's "New Speedway Boogie" would make Jerry Garcia proud. It introduces an entire new generation to this timeless classic inspired by the tragic turn of events at the Altamont Speedway Free Festival in California, 1969.
Jimmy Reed's "Bright Lights, Big City" is spruced up with denser harp and heavier piano but doesn't venture too far from the stellar original, while the Beastie Boys' cover, "So What'Cha Want," is just a whole lot of fun. It's a total departure from what you would expect the band to do and they give it their own spin.
"Never Gonna Cry For Me" sounds like an open-ended track, as if the boys were sitting around jamming and never quite finished this mostly instrumental delta blues number. It feels like something Sonny Landreth might have recorded.
There's some dirty slide on the drum-driven "Goodbye Sad Eyes," a song that will make you move. It's one of my favorites.
"4 Days 3 Nights" has more of a country blues vibe and a great harp solo.
I wasn't really feeling the closer, "The Jailor." It's a bit heavy to end the record, but overall, I highly recommend adding this one to any collection. When live music finally gets back to being a "thing," jump at the chance to see The Record Company in concert. They are fantastic.
---