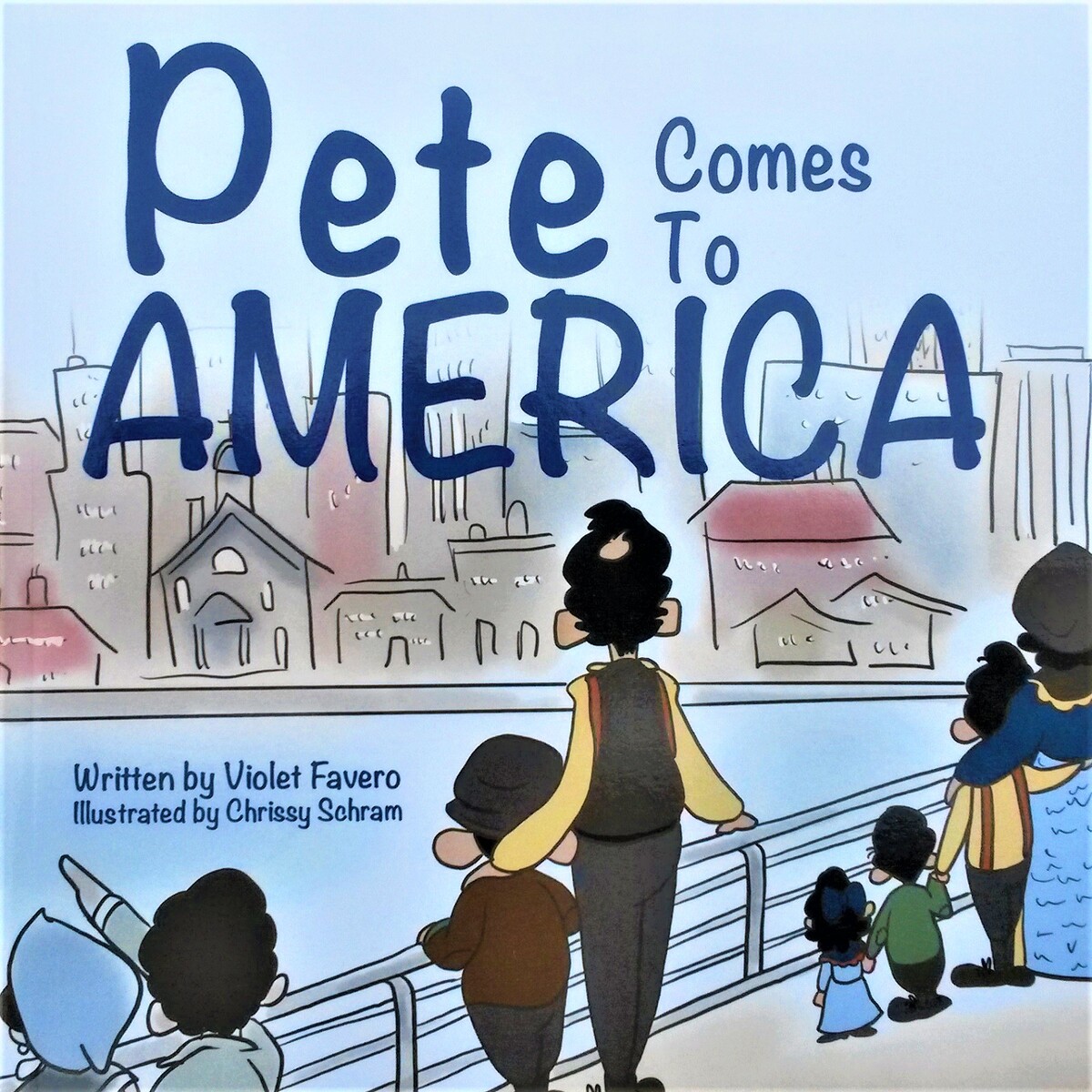 Pete Comes to America
by Violet Favero
Meadow Road Publishing
A famous rock star once offered me a personal slice of professional philosophy regarding content creation and presentation – "Know your audience," he told me. Simply put, Violet Favero knows her audience – quite well.
In 2015, the Florida-based author dropped her childrens debut, Silly Yaya. Easy-to-read and packed with fun illustrations, the book focuses on the array of unique and endearing names that kids have for their grandmothers. Favero's follow-up, Sunday Dinner at Silly Yaya's arrived in 2016. Remaining in her stylistic zone, Favero's next title, Unkie Munkie Lives at the Zoo, was released just a few months later. Maintaining a firm grasp of her developing brand and expanding audience, her fourth book, Gracie's RV Mis-Adventure (2019), possessed a more educational slant, while not compromising any fun factor. So, why does Favero connect so well with young book fans? She (seemingly) has 900 grandkids of her own. "Know your audience," indeed.
Recently, Favero's fifth book, Pete Comes to America was released via Meadow Road Publishing. Illustrated beautifully by Chrissy Schram, "Pete" tells the real life, easy read story of Favero's own grandfather who immigrated from Greece to America with his family during the early 1900s. His adjustment to a new culture in a new country where he didn't even speak the language makes for an entertaining and educational tale – one that's perfect for very young school age readers.
With all the recent hoo-ha regarding immigrants and building walls, "Pete's" timing is fantastic and the story is engaging. As a parent who sought out quality content to share with my own son, not so long ago, I've become an enormous Violet Favero fan. Pete Comes to America is her strongest work to date, and I recommend it highly.
---