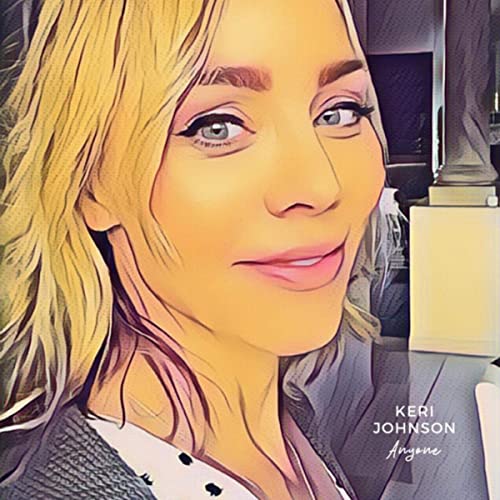 Keri Johnson
Anyone
Keri Johnson is a singer/songwriter who recently released a brand new studio album titled Anyone. The full-length combines a wide variety of influences, including pop, electronic music, and pretty much everything in between. The album kicks off with the stunning title track, "Anyone," which has a soothing, dark, and atmospheric electronic sound, tipping the hat off to artists like The Cure or Tears For Fears, but with a lush, modern sound.
The second song is titled "Falling Stars," and it sets the bar higher with some fantastic drum patterns, creating a hypnotic feel that genuinely matches the singer's beautiful vocal parts. "Underwater" is a techno-pop number with a fresh synth bassline and some catchy melodies to go along with the vocal harmonies. Fans of artists such as Massive Attack or even Radiohead would love this one! "World Keeps Turning" has a fresh pop sound, which tips the hat off to the early 2000s in terms of production. This is a soothing yet uplifting and dynamic pop track with a fantastic feel. The arrangement is smooth and understated, a genuinely classy touch.
"Remember Your Face" is a beautiful pop song with a bit of an '80s twist to it. "Lost at Sea" has a cinematic beat with a distinctive atmosphere, almost reminiscent of trip-hop acts such as Portishead. "This Isn't Love" follows right along with an atmospheric electronic arrangement, as different vintage-style synth tones blend in to create something quite mesmerizing. "My Baby Love" is a catchy and mellow song, which makes me think of artists such as Dido or Alanis Morissette. Last, but not least, "Thru the Night" is a fantastic song with a one-of-a-kind vibe and intense focus on creating some great textures with drums, piano, and vocals.
---