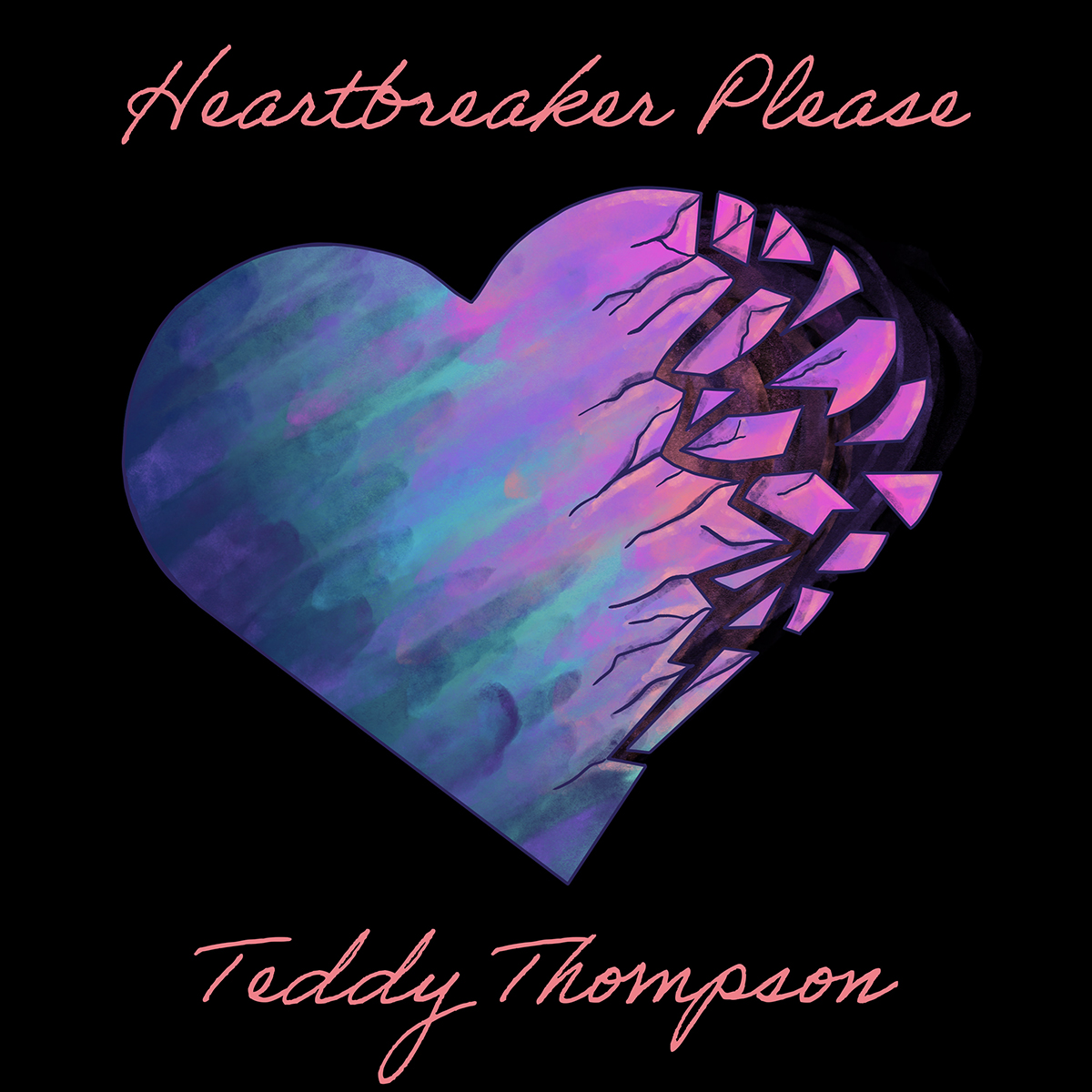 Teddy Thompson
Heartbreaker Please
Thirty Tigers
Here's another album I've fallen in love with. This guy has a solid voice, a sort of county sound, but his lyrics pack all the power of a Hank Williams break-up song, but without the cough syrup after taste. The press release says this album stems from a real break up, and that's the sort of authenticity that drifts out of the chorus and melodies. He opens with a brass line and the killer lyric "Here's the thing. You don't love me any more…." Nothing like getting right to the heart of the matter with your first at bat. When the mechanics of the romantic failure are scattered all over the floor the detail aren't has important as the need to express the pain. "Is it over? Say the words…" No response, which is a response all by itself.
As we progress through he cuts, Thompson's pain evolves from hurt to resignation to acceptance. By track three "Hear breaker Please" those pieces of heart pile up on the floor as steel guitar lurks around the corner. He hits a real down moment in "Brand New." He's scared up enough scratch to get new set of wheels, but the pace of the song drags along as he postpones the inevitable. Even a brand new girlfriend help, but she's not going to stay happy if Teddy can't get over things. In "No Idea" that's not helping nor is the therapy Here's his dangerous moment and a point where bad decisions take over. Not even the girlfriend remains, maybe she saw the light in time. His backing beat is every bit as mopey as his lyrics. I hope this guy makes it.
Thompson gets right to the point in his music. His melodies point sharp and his journey nears its end, Teddy finds acceptance. "It's not Easy" allows a more upbeat rhythm and Teddy enters the acceptance part of this journey. When track ten arrives we are all in as an audience. The music has a melancholy note, but Teddy now looks to the future, not with joy but with the spirit of getting over and getting on. There's a Broadway musical lurking here: plot, motivation and some great ballads for the right male lead to sing. It's one of the best conceptual breakup albums that's ever crossed my path.
---