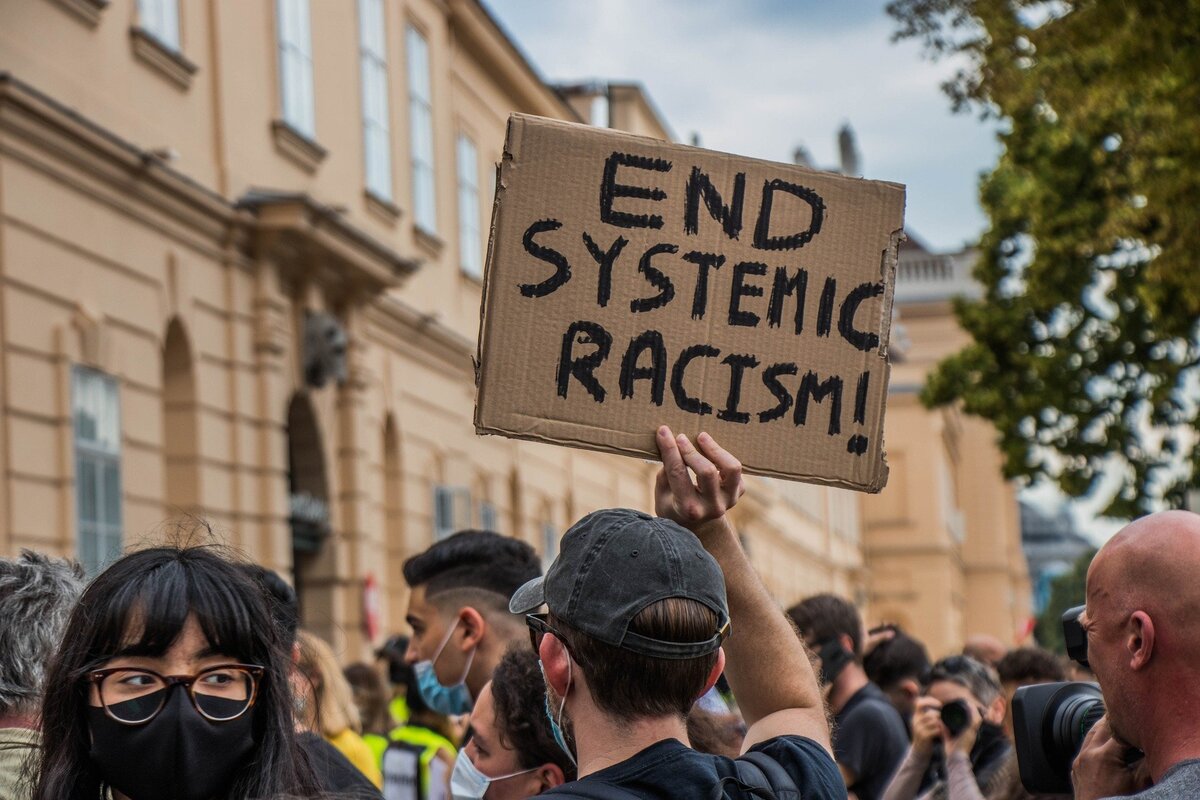 2020 on Fire
I've been working on this playlist for several weeks, as the protests following the death of George Floyd have continued and the battle for social and racial justice rages on, as the Black Lives Matter movement continues to win more and more support, as more and more people have had enough of institutional racism.
Here, then, is something of a soundtrack for this modern age, made up of music old and new, all of which continues to fight the good fight.
"White People for Peace" – Against Me!
Against Me! has been a protest band from the very start, so what better place to start than this track from 2007's landmark "New Wave" album, a protest song about singing protest songs? The title has never been more relevant, with the number of white people who've finally had enough of racism being a driving force as part of the current protest movement.
"Ghost Town" – The Specials
This song was written and released during a different series of riots – 1980 in the UK was rife – but it almost feels more timely now, with COVID-19 making all of our towns even more like ghost towns, and absolutely, "bands don't play no more."
"The Revolution Will Not Be Televised" – Gil Scott-Heron
The prescience of Gil Scott-Heron's seminal song may seem somewhat questionable now. The revolution is being televised… and streamed. But the message is really that revolutions don't happen from your sofa.
"What's Going On" – Marvin Gaye
"This is America" – Childish Gambino
Did the current movement start here, with this utterly prescient song and video from Donald Glover? There's an argument to be made that it did, with this song debuting at No. 1 on the Billboard chart and sweeping the Grammy Awards, it certainly did as much to sharpen focus and draw attention to what's happening than virtually anything else in pop culture.
"Polaroid Baby" – Bratmobile
"Bang! Bang!" – Le Tigre
One of many songs of this list to reference previous police killings of unarmed black men, this song includes "newcaster" voiceovers directly discussing the killing of Amadou Diallo in New York City in 1999. The countdown to 41 reflects the number of shots fired at Diallo, 19 of which hit him.
"Make America Great Again" – Pussy Riot
Released two weeks before Donald Trump was elected president, this song envisioned what the world would be like under his rule. It's sadly and eerily accurate.
"White Privilege II" – Macklemore & Ryan Lewis feat. Jamila Woods
Macklemore is never given enough credit for what he says. Listen closely to all 8:45 of this song, in which he analyzes his own privilege, the way other white people react to him and weighs all of that against his own desire for change. This is required listening.
"Hands Up" – Daye Jack feat. Killer Mike
"Fuck tha Police" – N.W.A.
"Fight the Power" – Public Enemy
"Sound of da Police" – KRS-One
Of course, this list would be incomplete without these three seminal hip-hop classics, but I wanted to take a moment to update on some things happening with these artists today.
N.W.A.'s Ice Cube – who has, of course, become a hugely successful actor, artist and entrepreneur – has been advocating for "A Contract with Black America," a document that represents "a complete paradigm shift in how we run our institutions and operate our country," which outlines ways to combat racism including education, legislation and police reform. Follow @icecube on Twitter to keep up with the developments.
Public Enemy, meanwhile, recorded an updated version of "Fight the Power" that kicked off the recent BET Awards, with new verses from Nas, Rapsody and Black Thought honoring recent victims George Floyd and Breonna Taylor. Check it out at https://www.youtube.com/watch?v=sHQolYuO6Ew.
"Baltimore" – Prince
Sometimes it seems as though, much as there is a "Simpsons" reference to fit almost all occasions, that there is likewise a Prince song to pair with virtually any sentiment. Prince wrote this one in response to the 2015 death of Freddie Gray.
"(We Don't Need This) Fascist Groove Thang" – Heaven 17
"Youth Against Fascism" – Sonic Youth
"American Idiot" – Green Day
As the current president edges the country closer to a fascist state than ever before, it's noteworthy to consider that musicians have been predicting and agitating against this slide to the right for decades, from Heaven 17 at the dawn of the Reagan era and Sonic Youth at the tail end of the George H. W. Bush presidency to Green Day's brilliant concept album taking on the George W. Bush administration.
"Clampdown" – The Clash
The only band I allowed two songs on this list, and honestly, I could have included a half-dozen others. Once known as "the only band that matters," the Clash made a career of fighting for social justice in song. Dating to 1979's seminal "London Calling" album – one of the very best albums ever made – this is yet another song that sounds eerily prescient today, so much so that Beto O'Rourke used it in his aborted presidential campaign.
"I Wanna Riot" – Rancid
"Don't Pray on Me" – Bad Religion
"American Crisis" – Bob Mould
The newest song on this list, the great Bob Mould has been speaking out through music for decades, and he's continuing in 2020. "I never thought I'd see this bullshit again/To come of age in the '80s was bad enough/We were marginalized and demonized/I watched a lot of my generation die/Welcome back to American crisis," he opens before continuing to rail against "evangelical ISIS" and "a fucked-up USA." He's tired, but unbowed.
"The Only Good Fascist is a Very Dead Fascist" – Propagandhi
"Nazi Punks Fuck Off" – Dead Kennedys
"If the Kids Are United" – Sham 69
An uplifting message? Yes, because overall, wheat's being fought for is an uplifting goal, and it's important that those who are doing the fighting remember to stand together as one and to never be divided.
"Know Your Rights" – The Clash
"All You Fascists" – Billy Bragg & Wilco
From the vaunted "Mermaid Avenue" sessions, this is a song that goes some distance to illustrating how far back these issues go. The song was recorded for 2000's "Mermaid Avenue Vol. 2," but the genesis of the project was a book of unused lyrics by the legendary folk singer Woody Guthrie – writer of, among other things, "This Land is Your Land" – that were unearthed by his daughter and handed to British folk singer Billy Bragg, who brought the great American band Wilco in on the project. Guthrie wrote these lyrics in 1942, while the U.S. was fighting fascism in World War II.
"Riot Van" – Arctic Monkeys
"Freedom" – Beyonce feat. Kendrick Lamar
I wanted to end things on an uplifting vibe, and this gospel-tinged rave by Beyonce fits the bill. "I break chains all by myself/Won't let my freedom rot in hell/Hey! I'ma keep running/'Cause a winner don't quit on themselves," she sings, and that's a message we can all do with. Keep up the fight.
---