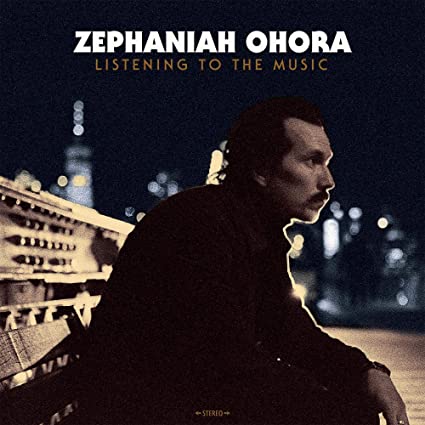 Zephaniah Ohora
Listening to the Music
Last Roundup Records
I have been grooving on this stone-classic county release from Zephaniah Ohora for months now. Hailing from the renowned country hotspot (checks notes) of Brooklyn, this guy is pure country soul to the bottom of his cowboy boots, and his point of origin proves an important fact about country music – it doesn't have to come from Nashville, Austin or Bakersfield – it has to come from the heart.
And Ohora's heart is pure, as you quickly realize as the opening cut "Heaven's On The Way" spins, with the sweet electric fills of John Shannon sneaking around Jon Graboff's pedal steel while Zephaniah's vocals make you recall somebody named Haggard. "Black & Blue" follows, and it has juke-box favorite all over it. Ohora can slow things down, as "It's Not So Easy Today" shows, which sounds like a lost Keith Whitley cut. Saying he sounds like those who came before him isn't a knock at all – Merle Haggard, Whitley and folks like Lefty Frizzell showed everybody how to sing honky-tonk music and all Ohora does is show he learned from the masters – and then took it a little further down the road.
Listen to the Music is his second release, (the first, This Highway was released in 2017). It was produced by Neal Casal (Ryan Adams, Hard Working Americans) in April 2019, shortly before his death in August. Casal knew country music, and assembled some great players, including Willie Nelson's long-time harmonica player Mickey Raphael for a cut, and Norm Hamlet from Merle Haggard's band on dobro. His production allows the songs to breathe, and there ain't no gimmicks here, no Autotune or silly fads of the moment.
He might have an odd name for the country charts, and Brooklyn isn't the first stop on a honky-tonk tour, but Zephaniah Ohora's Listen to the Music is the real deal, full of heartbreak and happiness, weepers and numbers to kick off your boots and dance a spell. And I think you'll agree that the world needs a lot more of that right about now.
---