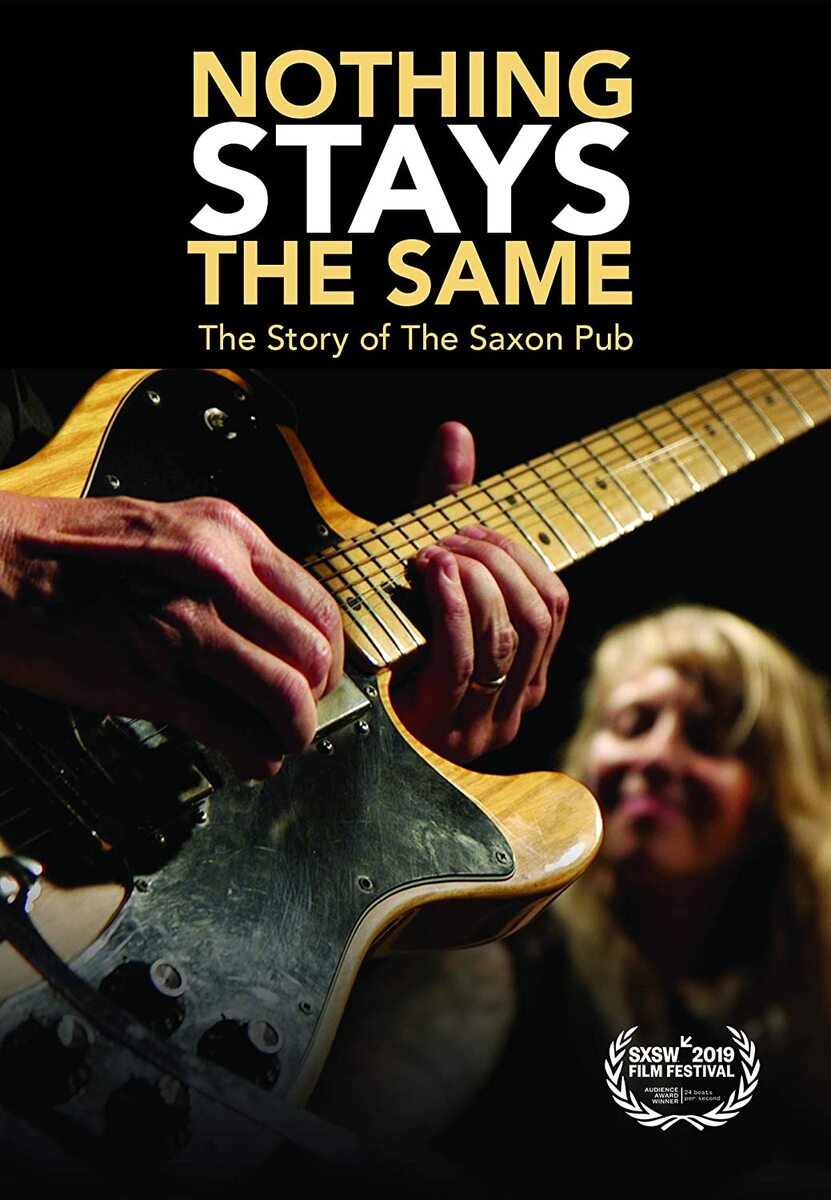 Nothing Stays the Same: The Story of The Saxon Pub
directed by Jeff Sandmann
MVD video
There's a conundrum at the middle of our post-industrial cities – cities need vibrant arts communities to make them appealing and desirable, but then once an arts scene takes off, the very things that assisted in their growth (cheap rents, plenty of venues, low cost of living) are jettisoned. That's one of the aspects explored in Nothing Stays the Same: The Story of the Saxon Pub, a documentary about a legendary Austin, Texas bar in danger of shutting its doors for good due to the rising cost of living in Austin. The Saxon Pub is an Austin institution, and has hosted continuous live bands for decades. The city that birthed the Saxon Pub, however, has undergone a huge change. Owner Joe Ables shows the bar's current location, inside a massive wall of apartments and soon to be condos.
Saxon's might look like a barbecue restaurant, but there is a chemistry, a vibe to the place that has attracted bands from all over the country, along with local residencies, some lasting for decades. The local day drinkers have sat there for decades as well, all feeling like family. Family and community are words that come up constantly when discussing both Saxon and the Austin music scene from the late '60s on. Blessed with a university, low rent, and a low cost of living, Austin was a laid-back magnet for musicians throughout the past 60 years.
As Ables draws up plans for a new Saxon, there are questions and fears – will the new place be able to retain the magic? Will Austin musicians and artists be able to survive the explosive growth of their city or will they have to move on to the next upcoming city? Even with a sympathetic mayor who realizes the value of local arts, can anything be done?
Nothing Stays the Same will appeal to fans of underdog stories, to artists being priced out of their careers, or to music fans who had that one venue you had to go to a few times a week, because you might miss something spectacular if you stayed home.
---