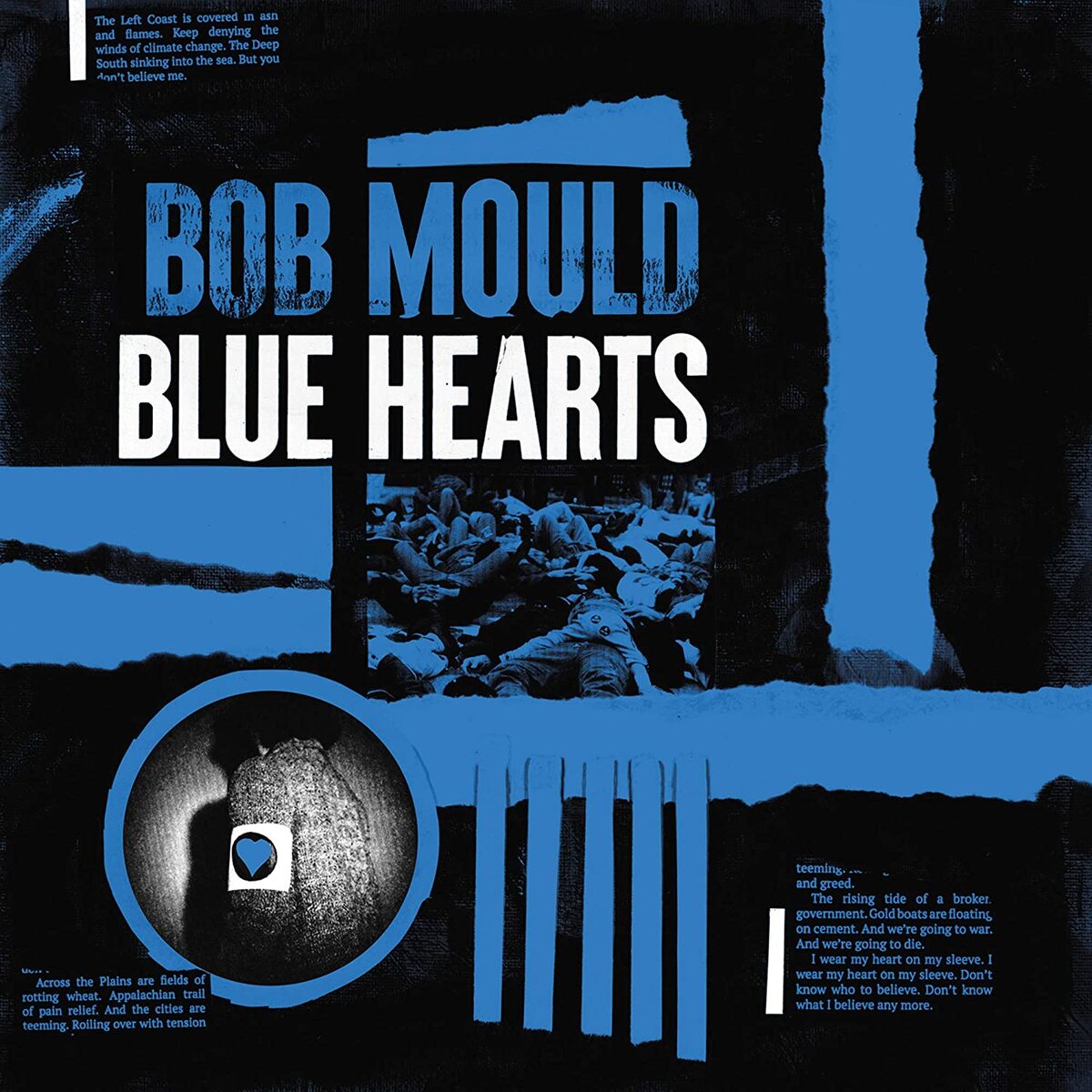 Bob Mould
Blue Hearts
Merge
Much ink was spilled upon the release of "American Crisis," the single released off Bob Mould's upcoming album Blue Hearts. Especially after the song was an angry, nakedly political song comparing Trump's America to the Reagan '80s.
While _Blue Hearts_is not completely a political album (Mould continues to mine his personal life for songs) it opens with a trio of political songs, with the acoustic "Heart on my Sleeve" followed by the ragingly wistful "Next Generation," namechecking Husker Du's "Divide and Conquer," and an explicit ode to the '80s while wondering what will be left for future generations if current trends continue before the aforementioned "American Crisis."
Blue Hearts finds Mould energized and can be seen as a companion piece to last year's more optimistic, upbeat Sunshine Rock, much like Sugar's harder edged Beaster was a reply to the poppier Copper Blue.
Mould hasn't forgotten his pop hooks and melody, especially in "Siberian Butterfly," which wouldn't sound out of place on Sunshine Rock, or even on a later Sugar album. Jason Narducy and Jon Wurster continue to be a criminally overlooked rhythm section – their years of working with Mould have resulted in an almost telepathic grounding, especially in the faster songs.
There's melancholy, there's rage, there's political and personal sometimes all wrapped up in a single song – it's almost amazing that Mould continues to produce albums of this quality.
---