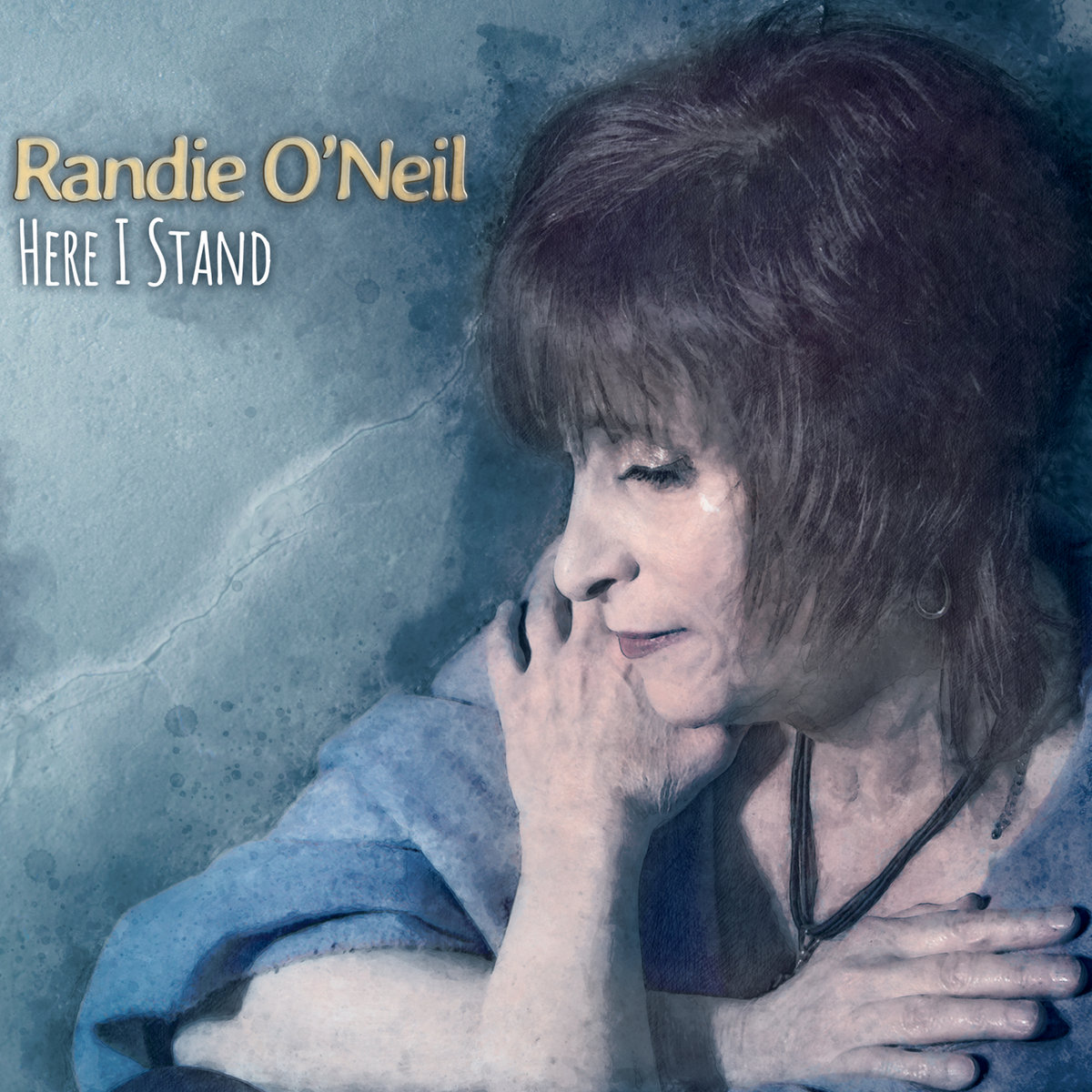 Randie O'Neil
"Here I Stand"
Randie O'Neil is a singer/songwriter with a focus on making earnest and authentic music. Her sound is a combination of various influences, including early country as well as Americana. What makes her songs special is that the storytelling element that she nurtures in her songwriting is actually quite outstanding.
As a result of this particularly immersive blend of musical narrative, people can connect with the meaning behind the lyrics, and with O'Neil's tunes over all. Her most recent studio release is a great example of what I am describing. This brand new EP is titled Here I Stand and it consists of five original songs. This release is an excellent way for O'Neil to kick-start her new year, and the quality of the songs is pretty self-explanatory. The title cut itself feels like a traditional folk tune.
The acoustic guitar features a sparse, desolate and haunting sound that reminds me of iconic songwriters such as Townes Van Zandt, as well as Johnny Cash and Steve Earle, only to mention but a few. However, O'Neil has a melodic and far-reaching voice, which is reminiscent of the work of singers such as Gillian Welsh, only to mention but one. "Wings To Fly" is another highlight on this EP. This track allows some rock influences to creep in, tipping the hat off to acts such as Tom Petty, as well as Neil Young and even Fleetwood Mac, only to name but a few.
I would definitely recommend this release if you are a fan of high-quality country, rock, and alt-folk, because this EP explores the nuances of all of the aforementioned styles in equal doses, while revealing O'Neil's incredibly earnest lyrics and artistic personality. "Wilderness Man" dives deeper into blues, going for a different twist. The saxophone is truly amazing, and the arrangement has an '80s blues revival sound that makes me think of artists like Stevie Ray Vaughn or Ry Cooder, among other musical greats in roots music.
---