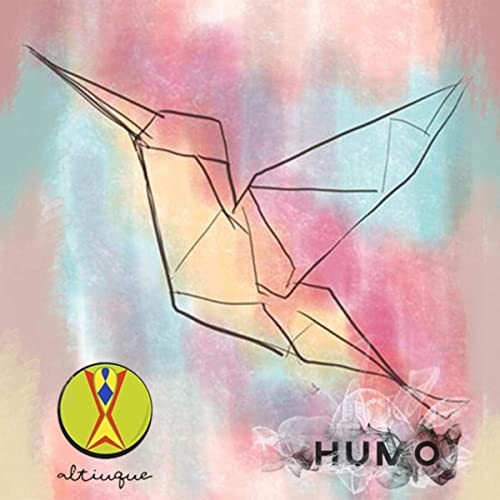 Altiuque
Humo
Altiuque is a band with a focus on creating exciting music that blurs the lines between acoustic, indie pop, and other styles. Although 2020 has not been a very easy year for artists and we're still experiencing the ripple effects of the global COVID-19 pandemic, Altiuque did not stop creating. They actually managed to strike gold with a fantastic new single titled "Humo," which features indie-rock and new wave influences, along with some stunning vocals and acoustic instruments.
"Humo" actually begins with a gentle acoustic strumming pattern, and it quickly delves into a massive full-band arrangement, where the acoustics are soon joined by a very upbeat drum pattern, and a dreamscape of synthesizers. The vocals are adorned with some sweet, beautiful reverb effects, giving the signing a very ethereal sensation. The lyrics are in Spanish and they are very poetic, perfectly matching the unique vibes of this amazing composition. The track has a very fast-paced tempo, but at the same time, this also feels like the kind of song that you would listen to when you want to put on something smooth and relaxing. This dualism is what makes this recording unique, and so multi-layered. Another aspect of this release that makes it quite special is that it has a very hypnotic atmosphere, combining shoegaze with dream-pop, and even some funk elements with an '80s flavor. There is a throwback element to the music, but at the same time, the production is clear, with a lot of punch and a really refreshing attitude.
This song is actually a really great example of what it takes to expand a band's creative boundaries. "Humo" is a really spot-on combination of different styles, highlighting the band's willingness to make music that defies the usual clichés and conventional creative choices. This song features the intense drive you would expect from some of the best indie music out there, but it also feels like something totally fresh and appealing, not unlike some of the best acts on the music scene today. I would not hesitate to recommend this one if you are a fan of artists such as New Order, R.E.M., Coldplay, Slowdive, Dead Rituals, Cathedral Bells, and U2, only to mention a few.
---